Affordable Rental Projects in Honolulu/Kakaako
Affordable Rental Projects in Honolulu/Kakaako
It's no surprise that living in Hawaii is expensive. The high cost of living and relatively low wages puts a strain on local families and forces many of us to look out on the west side for affordable rental opportunities. In the last few years there have been a lot of great local developers in Honolulu building affordable housing for the people of Hawaii. What the state deems as affordable may not be affordable for everyone but it's certainly a start.
Many of the affordable rentals below have income restrictions and require current residency in the state. If you're looking to move to Honolulu from the mainland and get into one of these newer projects you'll likely have to move to the island first, establish residency, and then apply.
The qualification process for many of these rentals are straight forward but differ from project to project so I won't go into details about qualifications. Below is a list of "newer" affordable rental projects in Honolulu.
Want to explore the idea of buying? Kuilei Place is a for sale affordable housing project with 603 units available for buyers making between 100% and 140% of the area median income.
Kahuina Kakaako
Kahuina Kakaako is a planned affordable housing project coming to Kakaako, Oahu in 2023. This project is being developed by Stanford Carr and will have for sale affordable housung units as well as affordable housing units for rent. Please keep in mind that this project will not be completed until the end of 2026 / early 2027. At this time there isn't much information available about this project as it is still it the pre-planning phase.
Prices: TBD
Availability: TBD
More Information: https://www.kakaako.com/condo/kahuina-condo-in-kakaako/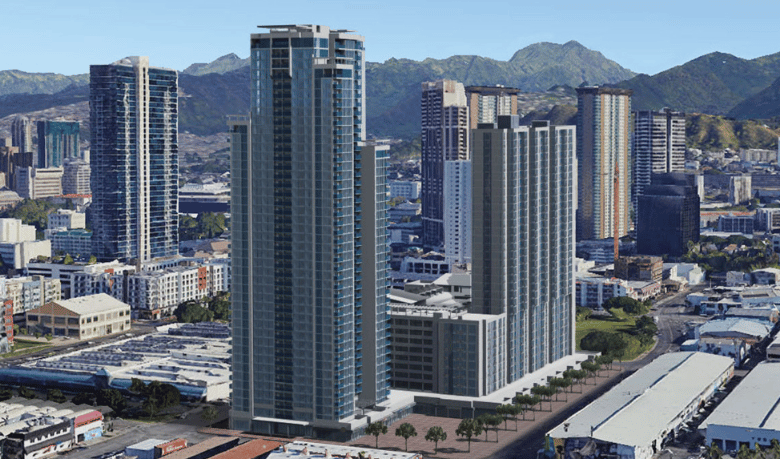 Halekauwila Place
Halekauwila Place is located in Kakaako walking distance to SALT, Down to Earth and the future Civic Rail Station. If you're working downtown this is a great location because you could either walk or Biki to work. The building is only a few years old so appliances and finishes will be fairly new.
Prices: $1,176 - $1,713 per month
Availability: https://www.halekauwilaplaceapartments.com/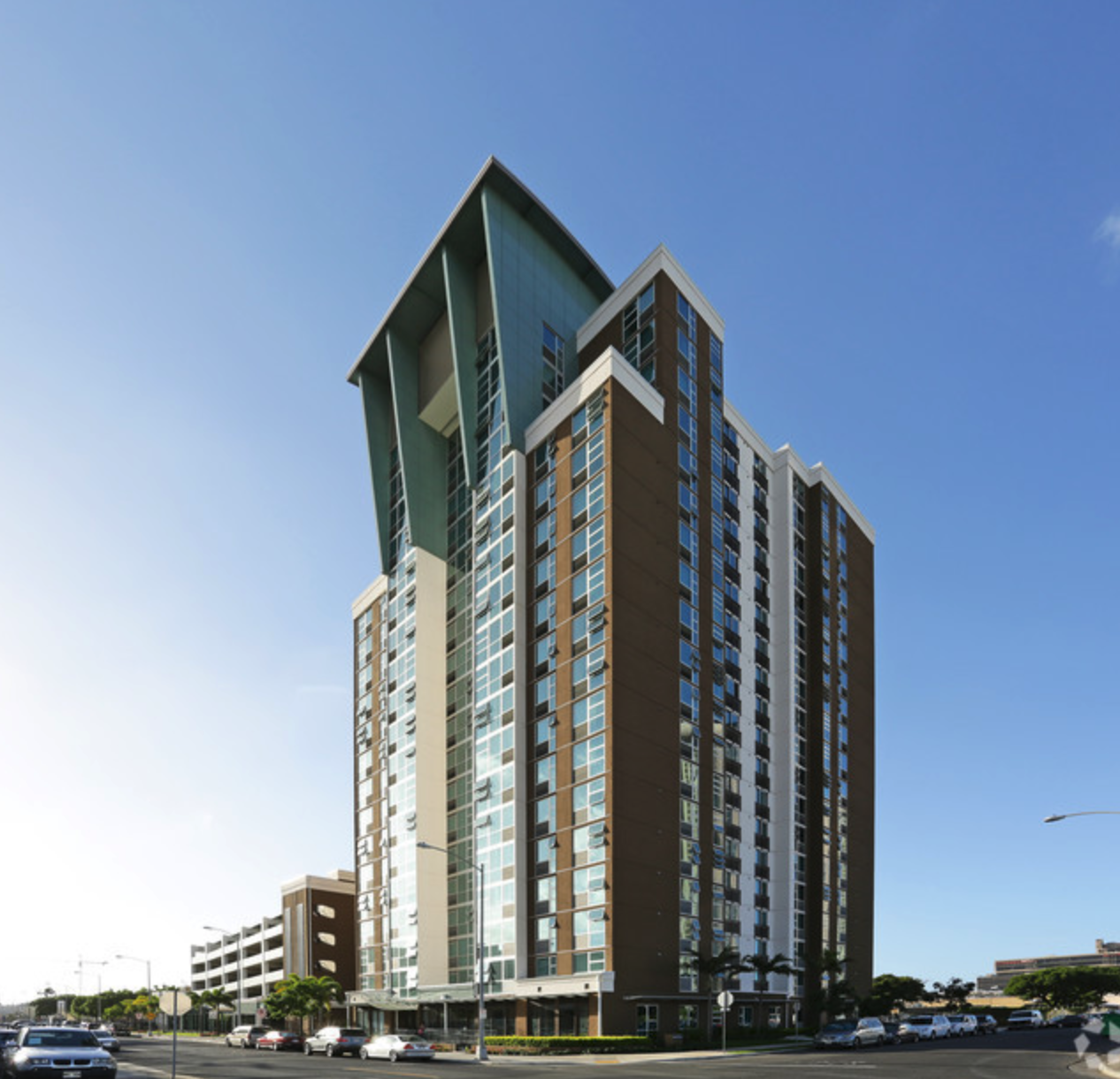 440 Keawe|The Flats at Puunui
The Flats at Puunui is located just around the corner from Halekauwila Place and across the street from Down to Earth and adjacent to the brand new H Mart (asian grocery store). There are 88 apartments available in the building ranging from studios to Three-bedroom units.
Availability: https://www.440keawe.com/property-details/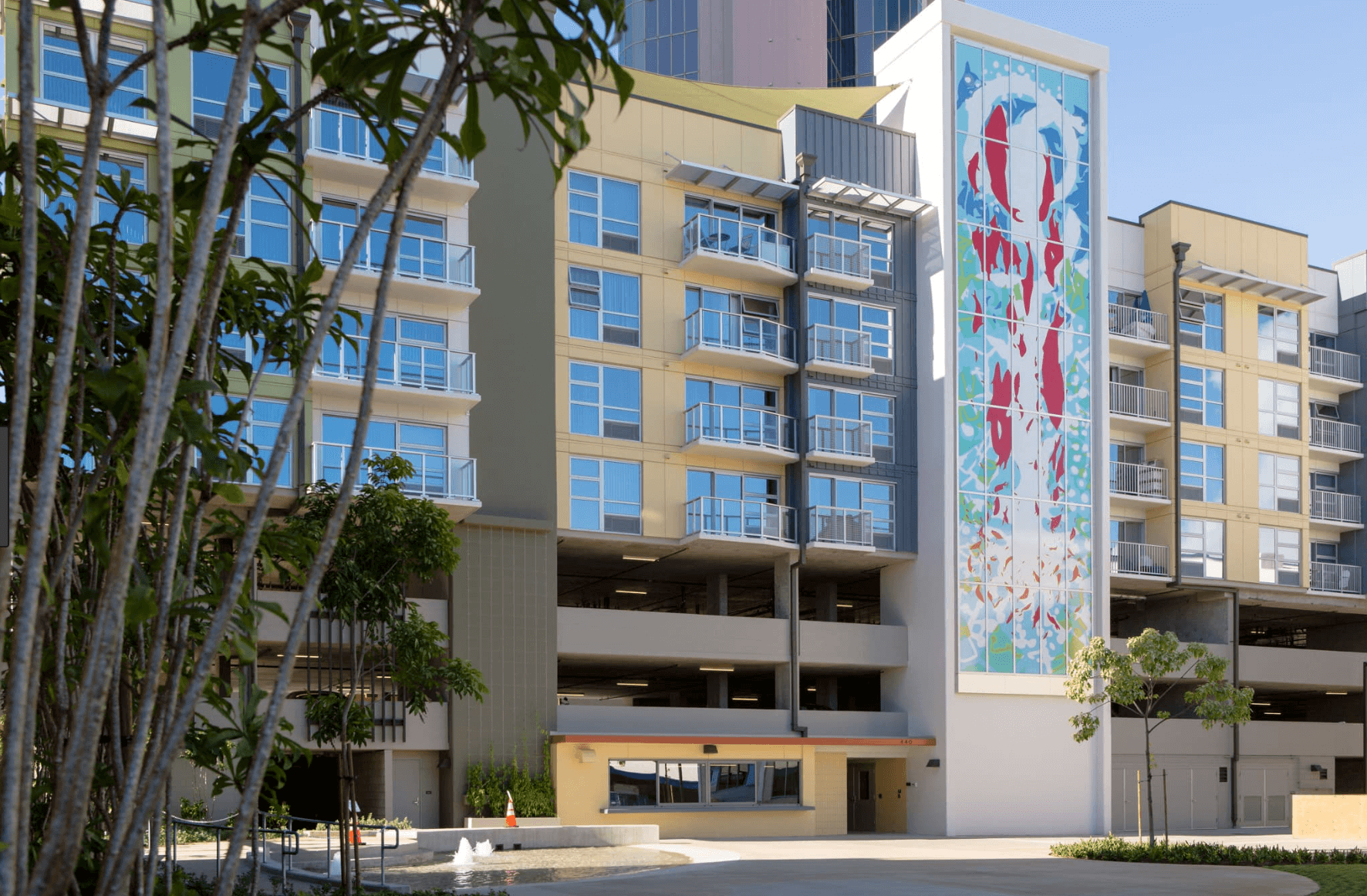 Hale Kewalo
Hale Kewalo is a brand new affordable rental project having been completed in early 2019. Located across the street from Ala Moana Shopping Center and walking distance to Ala Moana Beach Park this project offers an ideal location in the heart of urban Honolulu.
Availability: https://www.halekewalo.com/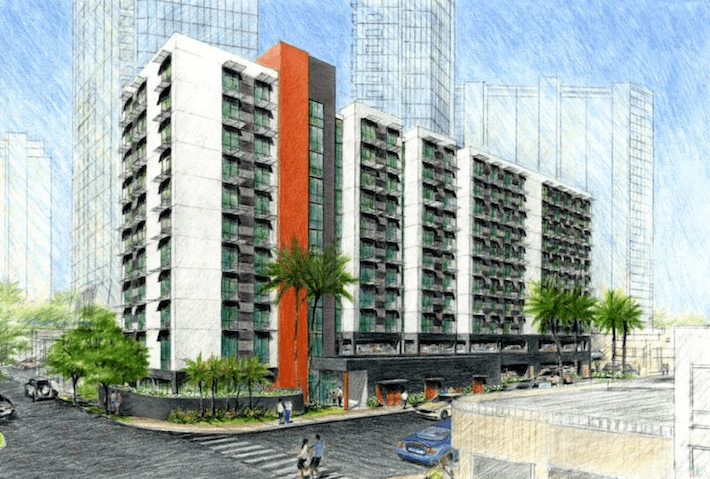 Nohona Hale
Will feature 111 micro units in the center of Kakaako walking distance to both SALT and Ward Village. The building is made up entirely of studio apartments that are roughly 355 sqft in size.
Completion Date: Late 2019
Prices: 11 micro units priced from $559 a month (30% of AMI), 99 micro units priced from $1,111 a month (60% of AMI)
Availability: www.EAHHousing.org for more information.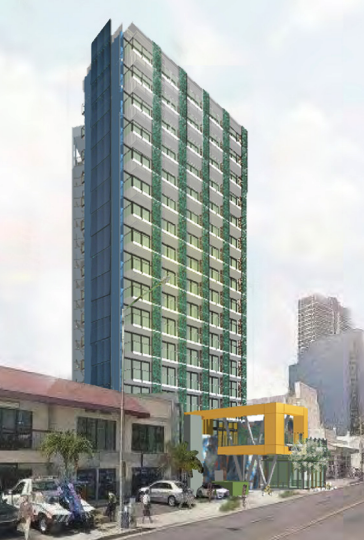 680 Ala Moana Blvd.
680 Ala Moana is located at SALT on the ground floor you can have popular restaurant Highway Inn, Starbucks and Lanikai Juice. The location is ideal with so many great restaurants and shops within walking distance.
Availability: http://www.ourkakaako.com/six-eighty/