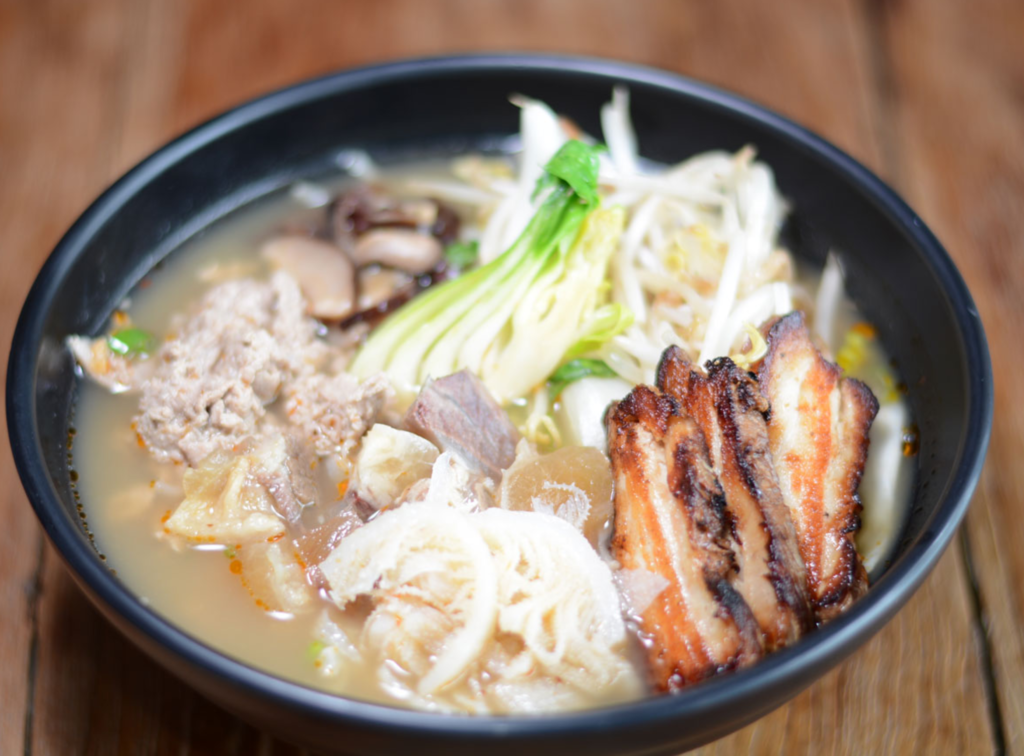 Need another reason to make Kakaako your new home? We'll give you three: 1938 Indochine, Qing Mu and Bluetree Cafe will be joining Kakaako's flourishing culinary scene in Spring 2018. The three new restaurants will open at The Collection -- a development of contemporary residences in the heart of Kakaako– and are being developed Kevin Aoki, CEO of the Aoki Group the visionary behind Doraku and the original Blue Tree Cafe on Kapiolani Boulevard.
If this sounds like your cup of tea, just wait…there's more. Aoki describes each of the restaurant concepts as follows:
The first restaurant, 1938 Indochine, will feature the flavors of Southeast Asia. The menu will delight the palate with tastes of Vietnamese, Thai and Indonesian cuisine. The restaurant will explore the flavors, ingredients, and cooking techniques of the region.
Co-located with 1938 Indochine will be Qing Mu. The quick-service restaurant will offer menu items prepared to the exacting standards of a traditional Chinese noodle shop. All entrees will be made using organic ingredients and hormone-free meats. For more information, go to www.qingmunoodle.com.
1938 Indochine and Qing Mu will be located at the corner of Ala Moana Boulevard and Keawe Street.
The third restaurant is the Bluetree Cafe, a restaurant that meets the needs of the health-conscious consumer. The Café offers unique items that are good to eat or drink and good for your health. Bluetree Café will be located along Keawe Street and is the second Café location in Honolulu. More information can be found at www.bluetreejuice.com.
From shops to restaurants to entertainment, each new addition to Kakaako brings new life into the neighborhood and makes the area an even more desirable place to live. The Collection is located across the street from SALT where you can find other popular eateries like Arvo, Lanikai Juice, and Highway Inn. We can't wait to see what will pop up next!