Inside Arvo: Kakaako's hippest coffee shop
Posted by Holden Lau on Tuesday, March 1, 2016 at 7:32 PM
By Holden Lau / March 1, 2016
Comment
Afternoon Mates! or rather, Arvo Mates!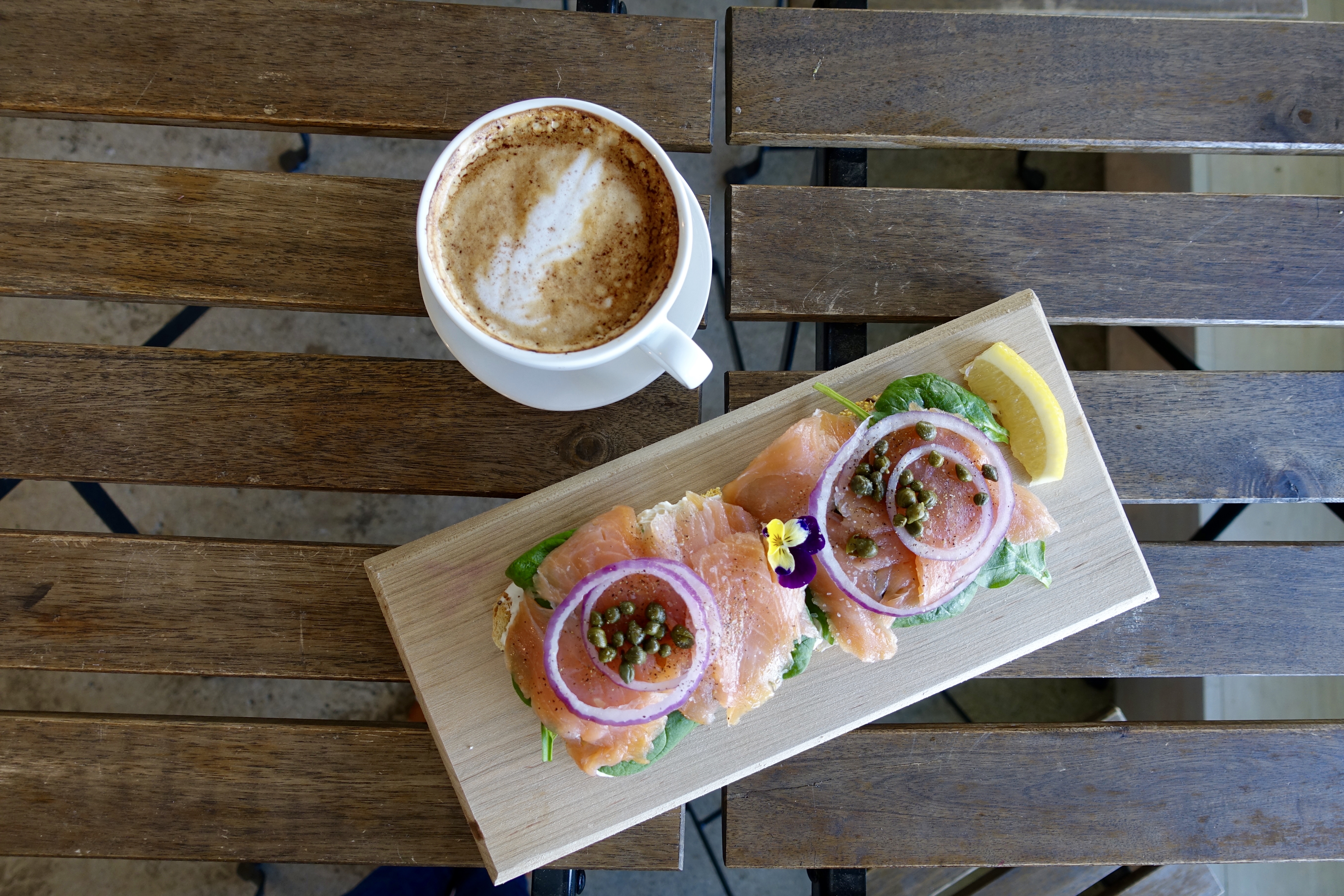 Nestled in Kaka'ako, you will find a quaint and homey café that is sure to satisfy your coffee and toast cravings. Started by sisters Casey Wiggins and Dixie Rose, and Dixie's husband Mason Rose, Arvo is an Australian inspired café focusing on coffee and Aussie-style food.
Arvo offers reasonably priced options from simple Vegemite Toast to their Loaded Avocado Toast -- anything you order is guaranteed to satisfy your tastebuds.
What is the difference between a Flat White and Latte? Well, they are basically the same thing. A Flat White, originating from the land down under, has more microfoam and less volume than a Latte. Flat Whites are wonderful but Arvo makes both so, if you like more foam then feel free to order a Latte.
The Loaded Avocado Toast was suggested by one of the Baristas; Rye Bread loaded with Avocado Spread, Rocket (Arugula), Feta Cheese, and Tomato with a lemon on the side. It did not disappoint, delicious and healthy for breakfast or lunch!
The Matcha Pudding -- filled with Matcha Chia Seeds, Matcha Whipped Cream, Strawberries, Blueberries, Bananas, and Kiwis. This will satisfy any sweet tooth and will definitely fill you up! Fun Fact: You can eat the flower too!
My personal favorite -- Smoked Salmon Toast; Fennel Rye topped with Cream Cheese, Spinach, Smoked Salmon, Capers, Red Onions, and Lemon. Arvo's fancy play on Bagels and Lox is a fresh and delicious lunch time snack.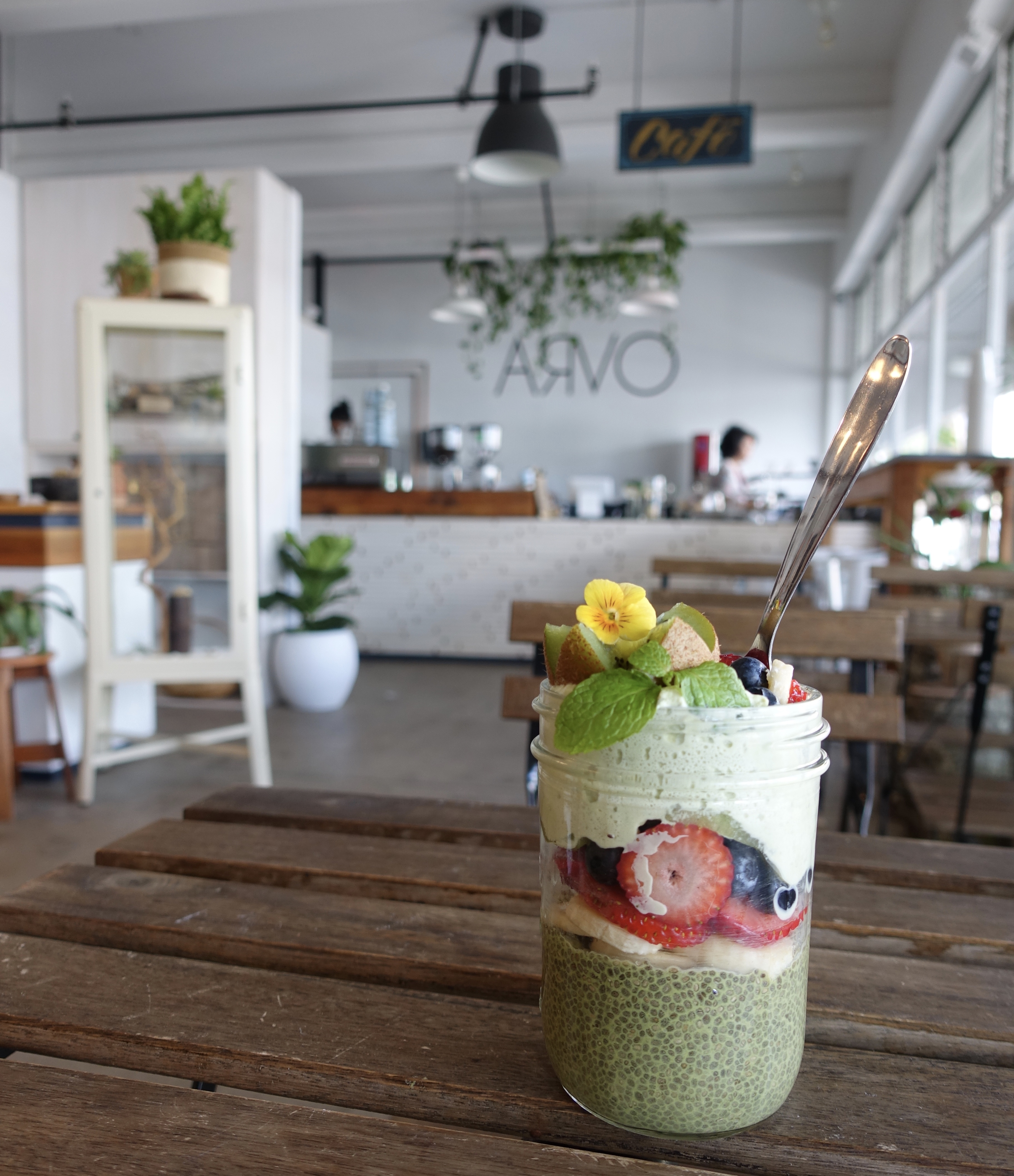 So, if you're down in the Kaka'ako neighborhood looking for a quick bite to eat or having a hankering for coffee, stop by Arvo. They are open Monday - Friday 7:30 - 3:00 and Weekends 8:30 - 2:00 -- located at 675 Auahi Street inside Paiko.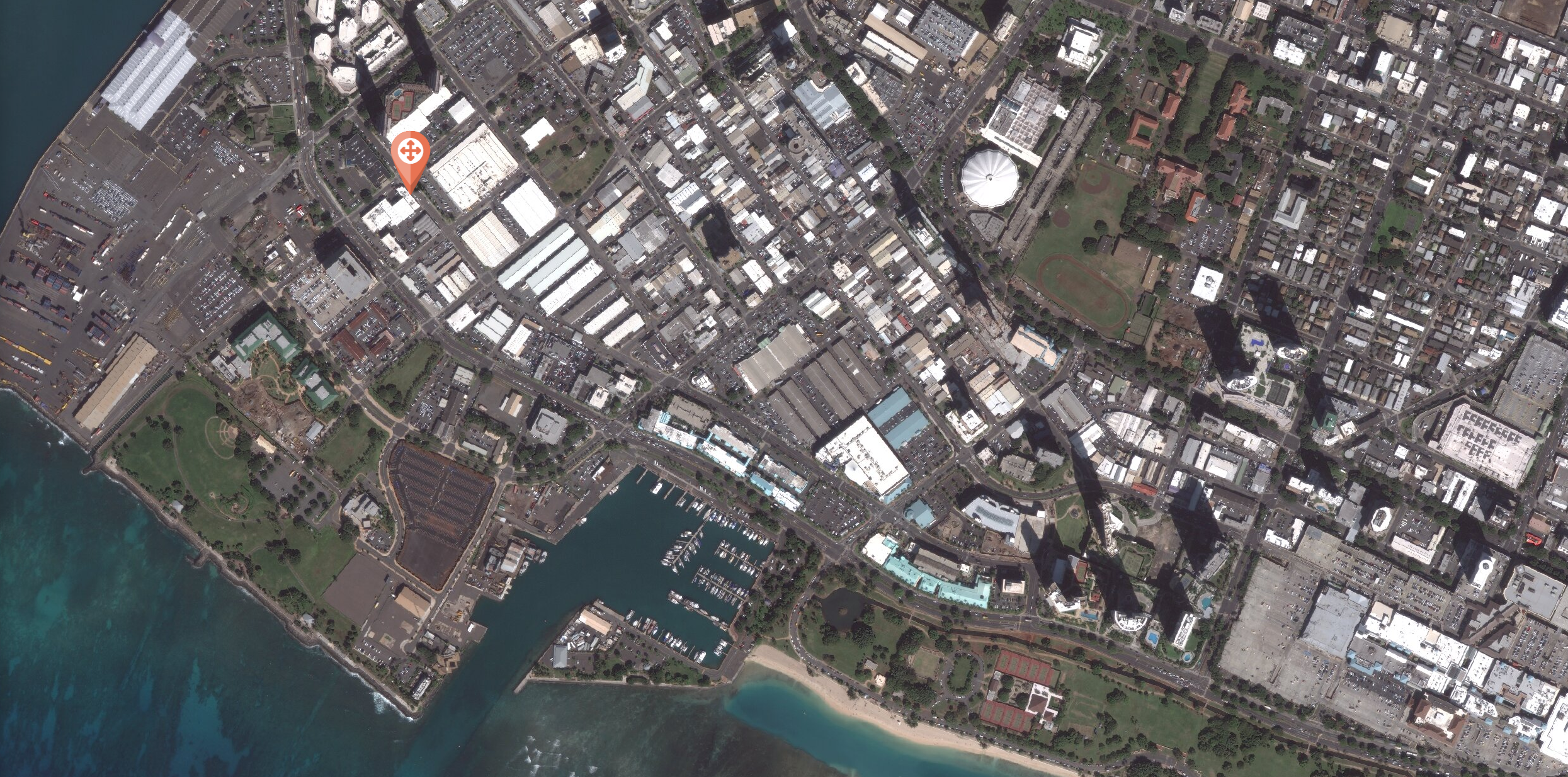 Visit their Yelp page for more reviews and photos
Enjoy Mates!