Howard Hughes Announces Plans for it's Last Two Towers
Posted by Holden Lau on Thursday, June 15, 2023 at 8:58:54 AM
By Holden Lau / June 15, 2023
Comment
Howard Hughes recently announced plans to redevelop its most Diamond Head parcel on the site of the current Ward Center. These two parcels referred to as Block D and Block E sit adjacent to the IBM building on the first row in Ward Village. These two recently announced towers represent the final two (#13 and #14) proposed towers in Howard Hughes' 14 residential tower master plan community.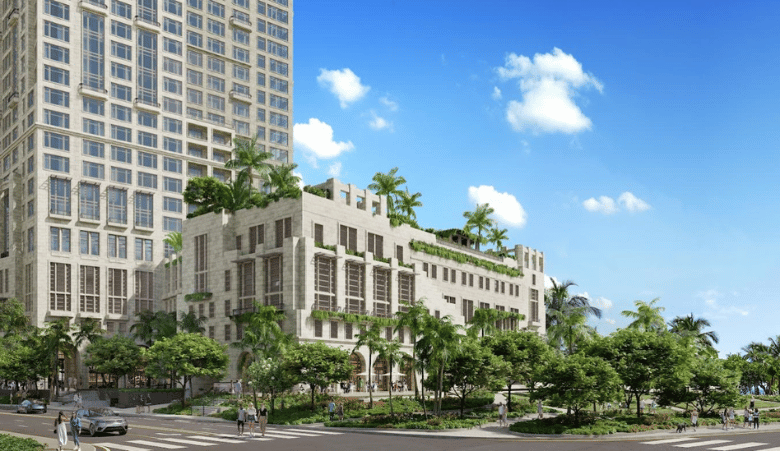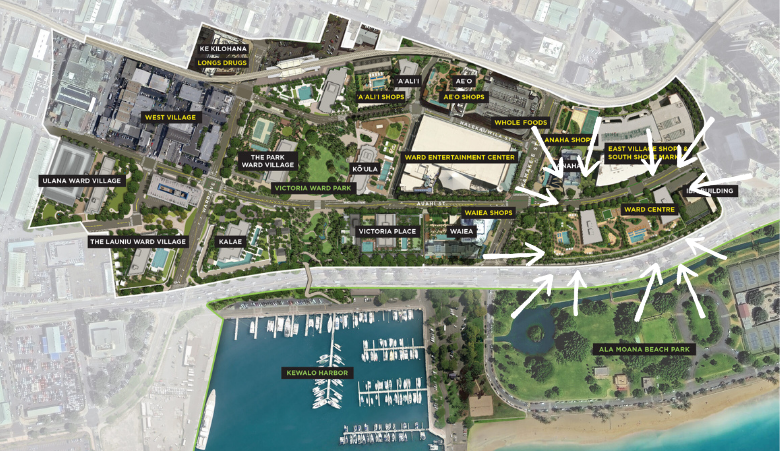 The project will be built in two phases and will include 390 residences between the two towers. Phase 1 (rendered above) will be the tower located between Kamakee St., Auahi St, and Ala Moana Blvd. There will also be approximately 20,000 sqft of ground floor commercial space between the two towers. Between one and five-bedroom units are planned for the two towers. A brand new one-acre park is also planned for the corner of Kamakee St and Auahi St.
This announcement comes just several weeks after Howard Hughes announced its 12th condo tower in Ward Village called Mahana Ward Village. Earlier this year plans for The Launiu, Ward Village's 11th tower, were proposed to the HCDA, which makes a total of 4 new project announcements for Ward Village in 2023. (Rendering of Mahana Ward Village below)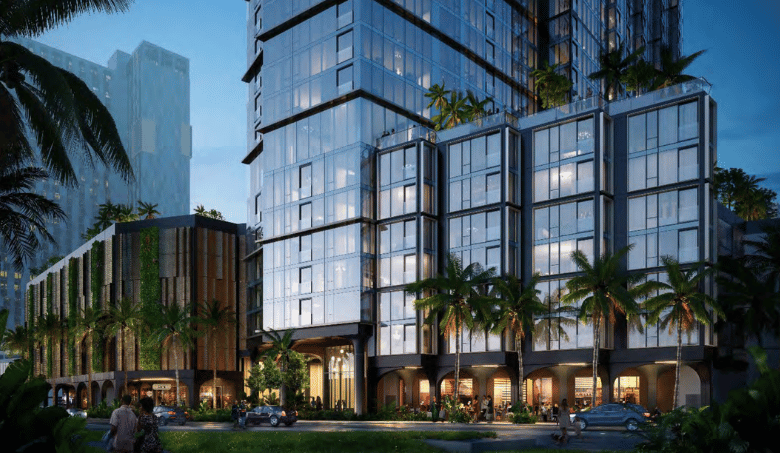 The word on the street was that Howard Hughes' entitlements to build expired at the end of 2023 so they were pushing to have the final 4 projects announced prior to year-end. I guess it's mission accomplished for the Texas-based developer. (The Launiu pictured below)
With this latest announcement, the finish line is in sight for the master-planned community that started construction back in 2014. Howard Hughes did comment that construction on these last two towers won't start for several years which creates a tentative completion date of 2028 or 2029. Will that be the year that the dust settles and Ward Village's iconic cranes will disappear from its skies?
As an owner and investor in Ward Village, I'm eager to see what the future holds for the neighborhood. Visitors and residents have been dealing with road work, noise, detours, and many other disruptions to daily life so I'm excited to see a Ward Village without orange cones and cranes in the sky. It'll also be interesting to see what prices do when Howard Hughes stops launching a new project every year, all the new inventory hasn't been great for prices over the years. Hopefully, as new inventory tapers, we'll start to see prices climb once again.
Want to stay in the loop with these two new releases or any of the other recently announced projects in Ward Village? Reach out to me at [email protected].
Towers #13 & #14 Interest List