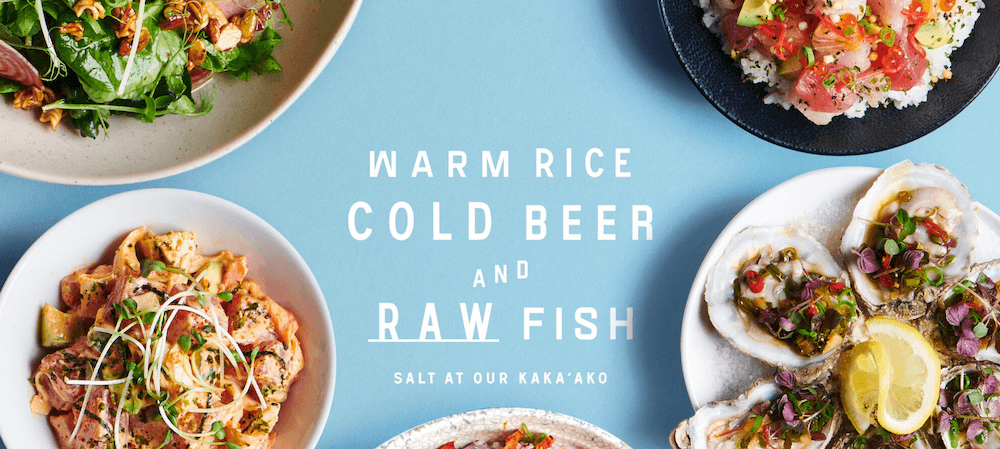 Kakaako is slowly becoming a food mecca in urban Honolulu. Everything from high-end restaurants like Nobu to mom and pop hole-in-the-wall eateries like Insomnia Cafe can be found in this blossoming mini city. New on the scene is Redfish Poke Bar which serves up modern, local-style comfort food. You have a few options when dining at Redfish, you can either get a poke bowl to go and eat at one of the outdoor seating areas at SALT, you can choose to sit at the bar and enjoy cocktails and small plates, or you can choose the main dining room watching the delicious food leave the main kitchen.
There is an all-star team behind the scenes of Redfish that brings the "chopstick-licking GOOD" food to life. Redfish is owned by Foodland, Hawaii's largest locally owned grocery store so you can bet that you'll be eating food with the freshest ingredients and the fish from the poke will be the highest quality. The Head Chef is Reid Matsumura who honed his talent at the popular Home Bar and Grill.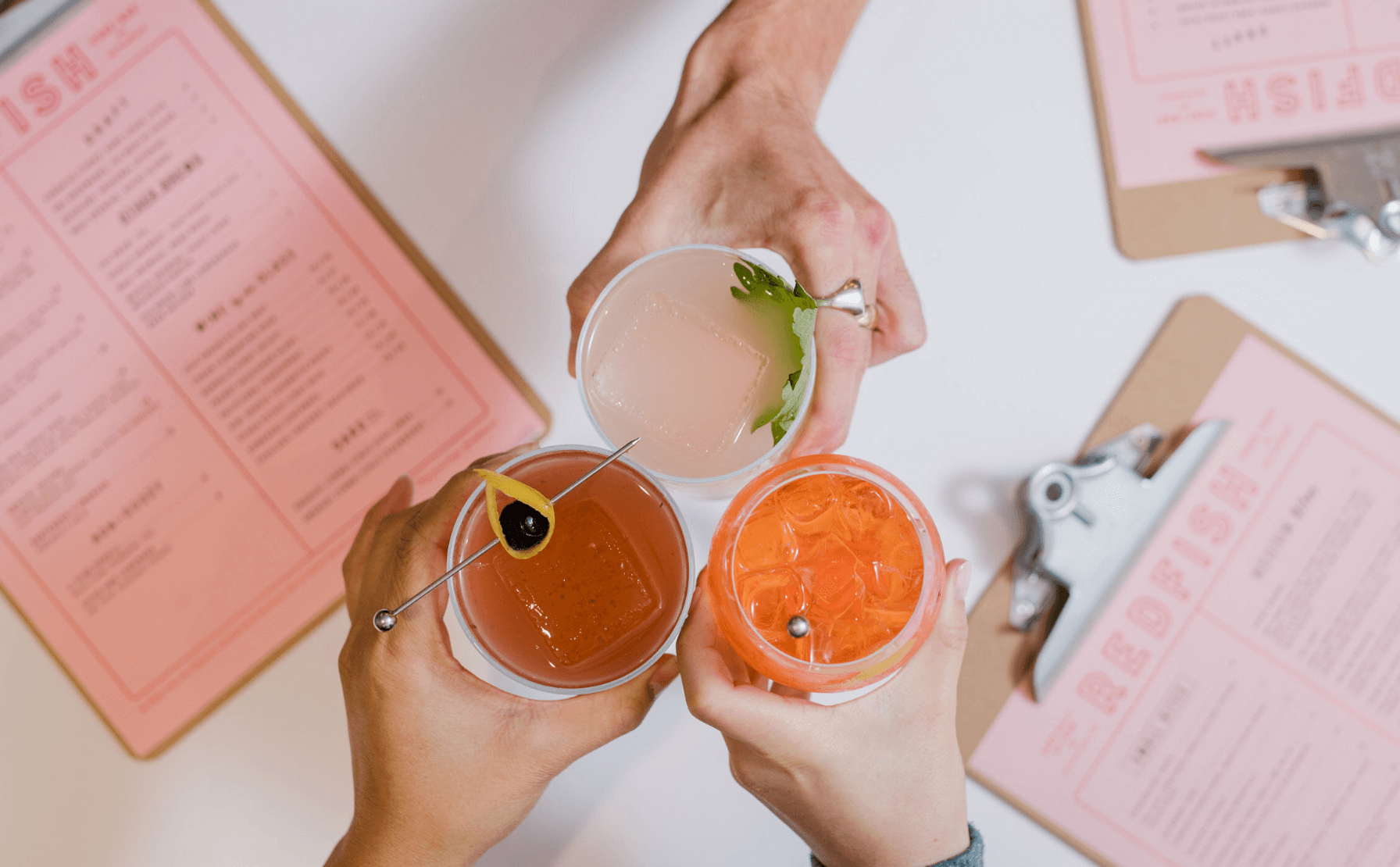 I think Redfish is going to be a huge hit in Kakaako as it provides great food at a great price in an inviting space. Check out the menu below.
(808) 597-8871, 685 Auahi St., Honolulu, HI, 96813
$$; Poke, Beer Bar, Cocktail Bar; Everyday, 10:30 a.m. to 12:00 a.m.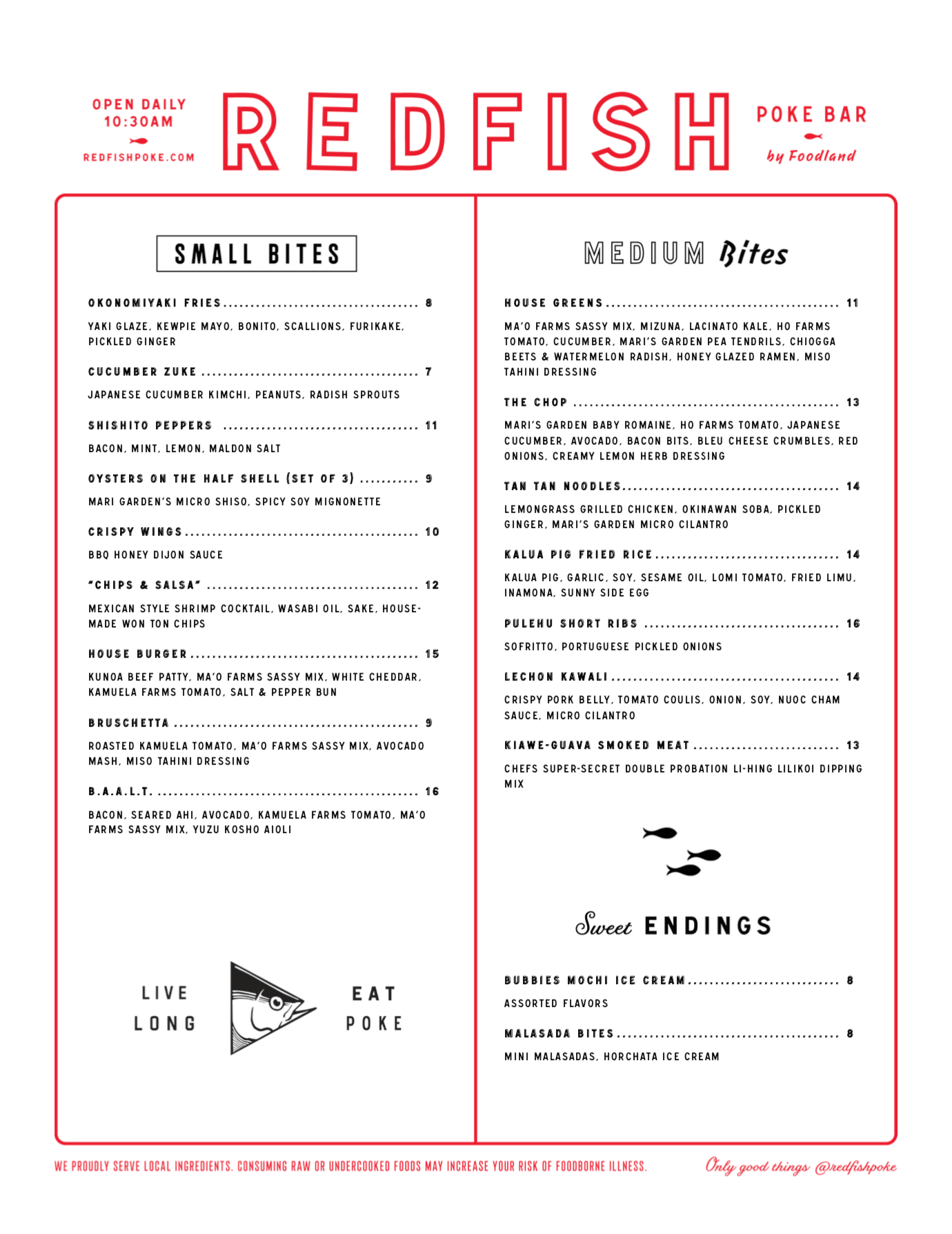 All photos courtesy of Redfish Poke Bar.