Raising Building Height Limits in Kakaako
Posted by Holden Lau on Wednesday, February 20, 2019 at 4:29 PM
By Holden Lau / February 20, 2019
Comment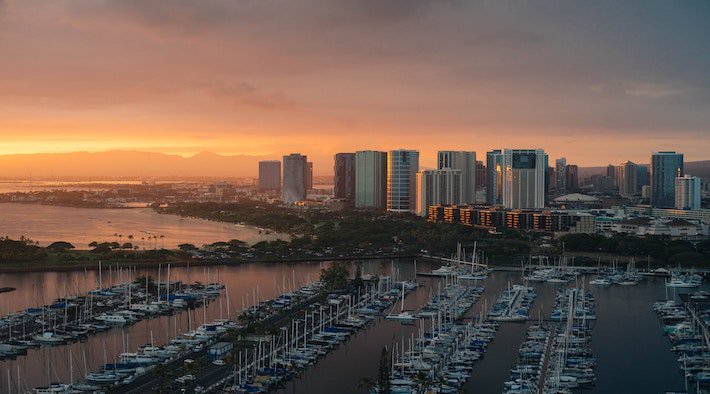 How High is too High? Should we extend the building height limit in Kakaako from 400 feet to 768 feet?
Building heights in Honolulu have always been a polarizing topic among locals and developers. For many years, the topic has been brought to the forefront only to be quashed by city officials. On February 1, the State House Committee passed a bill that would permit towers as high as 768 feet, nearly twice the current 418-foot limit that was made law in 2014.
The idea behind allowing certain towers the ability to build higher would be to break up the "flat top" in the Kakaako skyline. The bill would help create a "signature urban skyline" featuring a variety of tower heights. Aesthetics aside, it would also lower the cost per square foot on construction allowing developers to offer more affordable housing units in the building - at least in theory.
The bill would ultimately support two of Kakaako's largest landowners, Kamehameha Schools and The Howard Hughes Corporation. Each landowner will be provided the opportunity to build one tower - with close proximity to a rail station - at a height limit of 768 feet. With the majority of the towers in Kakaako right now at 40 to 45 stories, this new super tower will be 70 to 80 stories tall. Can you imagine the views?
With the aging infrastructure in the Kakaako neighborhood an already major concern, many find it difficult to understand how a tower of this magnitude could be considered.
I see both sides of the coin on this one. On one hand, we are constantly named the state with the worst traffic in the nation yet we are building close to 12,000 homes more than 20 miles outside of our urban core. Hoopili, anyone? Just imagine what traffic will be like at completion. I understand many more jobs and opportunities will be created in West Oahu, but there won't be nearly enough to support the growing population on the west side which means people will always have to commute into Honolulu for work, school, and more.
By allowing Kakaako developers to build up, we're able to maximize the number of units built in the heart of our urban core and therefore reduce urban sprawl. That's more people walking, biking, or using mass transit to commute to work. This fight isn't against the developers or with wealthy buyers who purchase in these luxury projects, rather it's with the city to create incentives for the developers to build more affordable housing for local people. If we choose to allow these developers to build higher, it should be contingent that more affordable housing units be offered, beyond the 20 percent currently required. We should require more green space for public use and of course, they should help foot the bill for improving the infrastructure.
The master-planned communities proposed by both Howard Hughes and Kamehameha Schools have already been approved and the amount of affordable housing units yielded from these projects have largely been set. Opening the door for select projects to build higher will allow for even more affordable housing units in the area creating opportunities for locals to plant roots here in Hawaii.