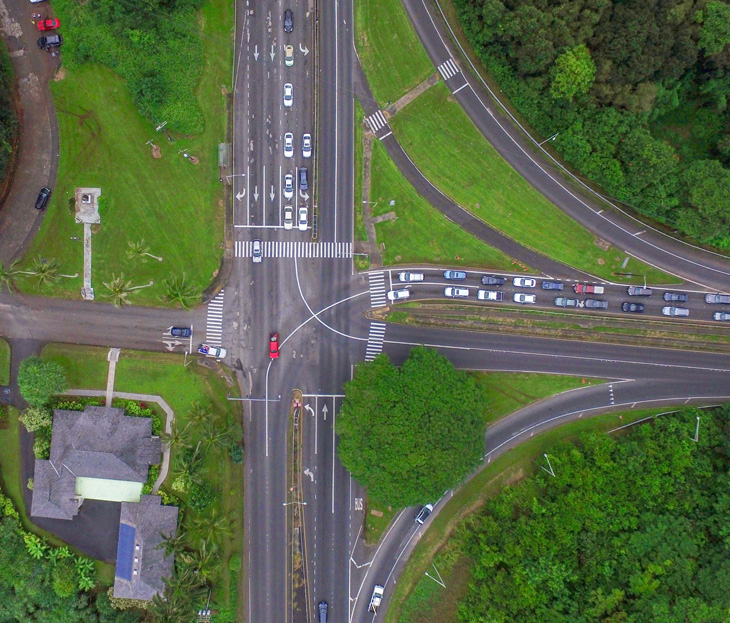 Six ways you can beat Honolulu's traffic
Here's the truth of it: traffic in Hawaii can be horrible. In the newest report from INRIX, a transportation analytics firm, Honolulu was ranked 18th most congested city in the U.S. The good news is that this is a much kinder ranking than in 2012, when INRIX dubbed Honolulu traffic as the worst! This year, based on INRIX's Honolulu traffic report, drivers have spent an average of 92 hours in traffic and it has cost about $1,282 of congestion dollars per driver (think, gas money).
While the typical commute distance in Honolulu is only about 6.6 miles, sitting in gridlock can make those miles feel much longer. While there IS a push towards increasing work opportunities on the west side, there's still a long way to go. Most well-paying jobs tend to be concentrated in central urban Honolulu and no matter where you are on the island, the fact is that you'll jump on H1 along with everyone else.
The neighborhood of North Shore, Laie, Makaha and Nanakuli generally spend about 120 to 160 minutes during peak morning commute times. Waipahu can range from 45 to 120 minutes, and Ewa at around 60 to 120 minutes. Folks move out to the west side because of affordable home prices, but it comes at a cost: some people leave the house at 4 or even 3 a.m. to skip stressful hours in traffic. They make it to work early, park on a street and take a nap before the workday begins. Many people also depart for work later – some even at midnight.
Commuters from Pearl City and Aiea spend about 15 to 45 minutes. More than 50 percent of workers living in the Moanalua to Pearl City, Central Oahu, Ewa and Rural Oahu areas left home before 7 a.m. About a quarter of workers in the Tantalus to Waikiki area left home before 7 a.m.
Aina Haina, Hawaii Kai, Waimanalo and Kailua can range from 30 to 60 minutes in the morning, although an accident on Kalaniaole Highway can completely derail plans. For the least commute time, the best bet if you're planning to move here and/or purchase a new home or condo, is central Honolulu, Kalihi and Kakaako. Commute times here range from 10 to 30 minutes.
Try These Traffic Tips
Many locals choose to manage their traffic woes with strategic decisions. Here are a few tried-and-true tips that can help.
Prepping Is Key
In America, 31 percent leave their home at 7 a.m. to get to work on time. On Oahu, that number is 46 percent. You may need to turn off the snooze option on your alarm and get up, like many of us do, by 5 a.m. Prep the night before to make your early morning as stress-free as possible. Every little thing counts: getting breakfast ready, ironing your work shirt, laying out your clothes, packing lunch, etc. The less you have to do in the morning, the better mentally prepared you'll be for your time on the road.
Use Your Phone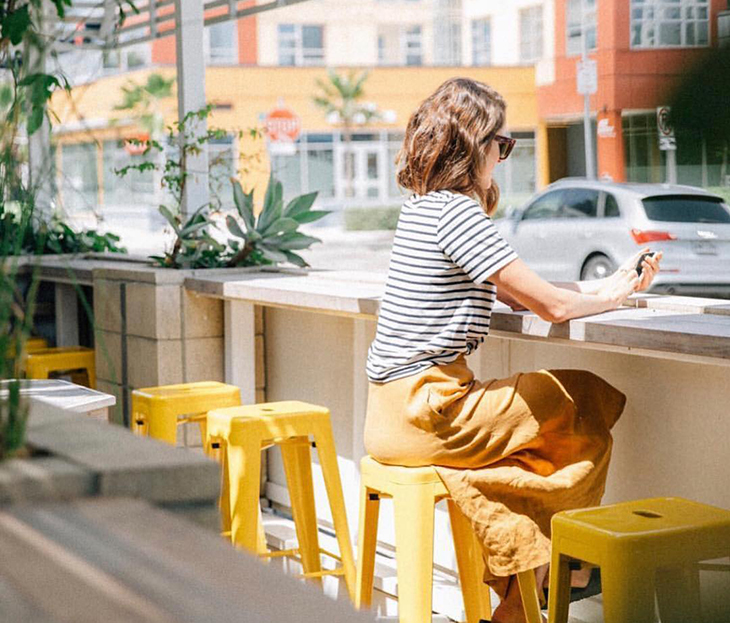 Skip the radio or television and go real-time before you hit the road. Even the best-laid plans can go awry when a car on H1 has blown a tire and has caused the ripple effect across all the roads. Use your smartphone to check out a variety of traffic apps and see which one works best for you: GoAkamai, Waze, Google Maps or Nixle. You can also visit Honolulu.gov for real-time accidents and incidents. And, on the note of smartphones, make sure you buy a holder for your car's dashboard so you can swipe safely to find your route. Don't text and drive!
Schedule Smart
As mentioned earlier, you may need to consider leaving both your house and work at off-peak hours to avoid traffic. Fill those hours wisely: take a nap, hit the gym after work or run an errand or two. If your company offers flex hours, you can also consider starting work early and coming home early. Even better if you have the option (or in a position where you can ask your employer) to work from home one or two days a week. The same goes for college students, especially those who are going to UH Manoa: While planning your semester, consider a later class or take an online class.
Car Pool
One of the biggest contributing factors to Hawaii's traffic is the lack of carpooling. According to the 2009 to 2013 American Community Survey data, 80.9 percent of workers used cars to get to work. Only 14.4 percent carpooled and 66.6 percent drove by themselves. Everybody's got a car, and everybody's driving. If you're lucky enough to find someone at work who lives close by, consider combining resources and sharing a car to save gas.
Bike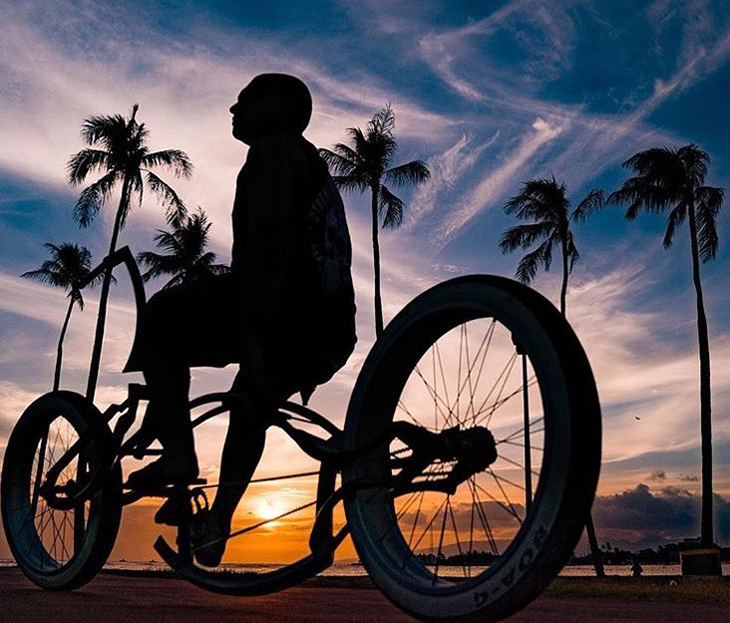 Even if you live in Honolulu and your work is just 15 minutes away, taking your vehicle off the road can help alleviate traffic. Remember, every little bit can count. Consider walking to work or riding a bicycle. If you don't own a bicycle, check out Biki, a bicycle-sharing option with 130 Biki Stops located throughout urban Honolulu. You can use a credit card, mobile app or a Biki pass. It's healthy for you and for the environment.
Don't Stress
Sometimes, the inevitable happens and you're stuck for hours. Instead of steaming and contributing to road rage AKA causing more traffic, do your time in the car with a few goals. Download a few audiobooks that you particularly enjoy. Learn a new skill through an educational podcast. If you're a music lover, create a playlist of your favorite songs or discover a new album. Reach out to a friend you haven't in a while and give them a call over the Bluetooth. If you've picked up your kid from school and you're stuck on the road, make good use of the time to catch up and connect. In other words, find what you can do to cope with traffic stress and do your best not to bring that into your home.
Move To Town
What's the best way to beat the traffic on Oahu? Avoid commuting! Urban living has so many benefits including a higher quality of life, more time to spend with family or friends, less money spent on gas and so much more. It's really about finding the right neighborhood to live in. Honolulu is ranked as Hawaii's healthiest and longest-living county, but because Honolulu is so big, we need to narrow down the search. Living in the urban core in a vibrant community like Kakaako will allow you to commute on foot or by bike and doubles as great exercise. If you need your car for work that's still not a problem as downtown Honolulu can be as quick as a two minute drive from most Kakaako condos.
If you're not too keen on commuting in traffic everyday and you want to explore living in a community within Honolulu's urban core, I encourage you to explore all the things that make Kakaako such an amazing place. Check out our Kakaako Condo Guide and find the perfect home for you!