What is the cost of living in Hawaii in 2020?
Posted by Holden Lau on Friday, May 15, 2020 at 12:43 PM
By Holden Lau / May 15, 2020
Comment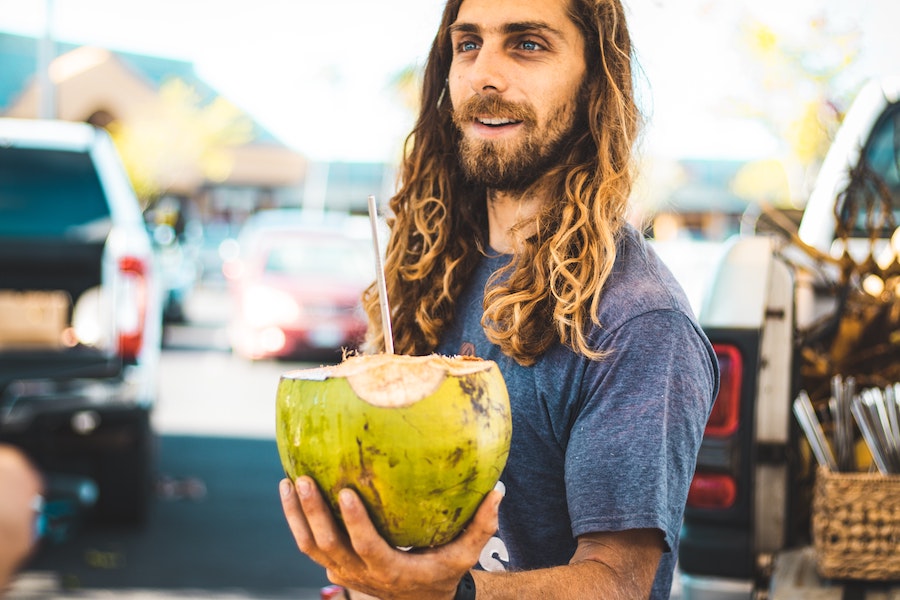 Hawaii is so much more than the tourist dream of island breezes, white sandy beaches leading to blue waves dotted with surfers. Of course everyone loves to watch hula dancers swaying to the sounds of ukuleles, and who can forget the green mountains towering over lush valleys streaming with rushing waterfalls. Hawaii is a destination vacation location, but by living in Hawaii you can take it up a notch. The culture is mesmerizing and the feeling of aloha permeates daily life. Not to mention the oh so 'ono food you can treat yourself to everyday. While that all sounds like paradise, what is the cost of living in Hawaii? Can this beautiful dream become a reality for a future homebuyer?
To get real quick, Hawaii is consistently ranked as the most expensive state in the United States to live due to high housing, energy, transportation and food costs. Don't be discouraged, that doesn't mean it's completely out of reach for a buyer looking for their slice of paradise. Like any other state, there are areas of the islands that are pricier than others. The state also offers tax incentives for homeowners looking to renewable energy sources and food costs can be mitigated if you know where to look. Let's break down the details of how much it will actually cost you to live in Hawaii.
WHAT IS THE AVERAGE COST OF LIVING IN HAWAII?
A new study this year found the "living wage" in Hawaii, meaning a salary that would allow you to feel comfortable is $136,437, which is more than triple the national average. That number is based on data from the Bureau of Labor Statistics with the assumption that 50% of your income is allocated to necessities, 30% to discretionary items and 20% to savings. The least expensive state, according to the study, by comparison is Alabama at just $60,016.
The MERIC study broke out six categories that contribute to the high cost of living; grocery, housing, utilities, transportation, healthcare and miscellaneous. Hawaii far outpaced its peers in the categories of grocery, housing and utilities, explaining why the cost of living in Hawaii is so high. Housing was the most extreme difference, more than triple the national average compared to Washington, DC, the next closest, which clocked at just 54% less. The median home price in Hawaii is currently $630,000 compared to Washington, DC at $599,900 and California's $533,500. In terms of groceries, a gallon of milk in Hawaii will cost you $4.69 compared to $2.69 in California. Household utilities in Hawaii are also the highest in the nation averaging $730.86 compared to just $437.85 in California.
Below are some breakdowns of a few states so you can see how Hawaii differs from some other popular places to move.
Cost of living in Hawaii versus California, Texas, New York and Colorado:
Hawaii:
House: $630,000
Milk: $4.69
Utilities: $730.86
Gas:$3.176
California:
House:$533,500
Milk: $2.69
Utilities: $437.85
Gas: $2.800
Texas:
House:$274,500
Milk: $3.48
Utilities: $409.78
Gas: $1.560
New York:
House: $429,000
Milk: $1.97
Utilities: $477.31
Gas: $2.159
Colorado:
House:$428,364
Milk: $2.29
Utilities: $404.25
Gas: $1.777
Values for these breakdowns are found here:
ARE THERE MORE AFFORDABLE HOUSING AREAS IN HAWAII?
Honolulu, on the island of Oahu, is regarded as extremely pricy. To start out, rent is 50% higher than the national average. According to a recent study by 24/7 Wall Street, Honolulu is the third most expensive city to live in nationwide behind San Francisco and San-Jose. The cost of living in Honolulu for a family of four is $9,632 a month while a single adult will have to pay on average $4,296. According to the study, housing in Honolulu will set the single adult back $1,261 a month, while food will cost them around $380 for the month.
The good news is that Honolulu is spread out. The County of Honolulu actually covers the entire island of Oahu. That means even though the average price seems a little daunting, you can always find a more affordable place to live. Each neighborhood and town on Oahu is incredibly diverse with great restaurants, views and beaches. You can find different combinations of what you are looking for while also sticking to a budget. For example, the town of Kailua has a median home sale price of just over $1 million while in downtown Honolulu the median home sold for just half of that at under $500,000. Just outside downtown Honolulu, the neighborhood of Aiea, with its sweeping views of Pearl Harbor, has an average list price of just $420,000.
Homes in the beautiful windward town of Hauula are selling for $600,000 while the median home value in the North Shore town of Haleiwa is at $1.2 million. Both are beachfront locations with stunning views. While Hauula is a little more rural, it's minutes away from the Polynesian Cultural Center, the world renowned food trucks of the North Shore, and the famed Kualoa Ranch, a 4,000 acre nature preserve and cattle ranch where they filmed dozens of movies including Jurassic Park and Jumanji.
There is also the choice of living off the more populated island of Oahu and breaking out to the neighboring islands. While Maui has a fairly high cost of living with housing prices topping those of Oahu, the Big Island of Hawaii has more affordable options with a median house value of just $388,244. Homes in the historic and charming town of Hilo have an average list price of an affordable $360,000. If you are willing to go even more rural, the island of Lanai, just a ferry ride away from Maui, has the lowest housing costs as just $248,857 for a median home price.
(Make a Graphic?)
Median Home Price for Hawaii's Islands
Oahu: $695.375
Maui: $702,606
Big Island (Hawaii):$388,224
Kauai: $617,636
Lanai: $248,857
https://www.zillow.com/honolulu-county-hi/home-values/
BREAKING DOWN THE OTHER COSTS:
Beyond housing costs there is the price of groceries, utilities, and even taxes and in the rankings of those categories, Hawaii takes the cake for winning the highest in the county.
WHY IS FOOD SO EXPENSIVE IN HAWAII?
I heard a joke from a Marine biologist while watching whales this winter. He said, "did you know the whales come here to Hawaii in the winter but they never eat?" I played along and asked him "why?" He replied, "they can't afford it." While scientifically true, humpback whales don't eat off of Hawaii's shores, Hawaii's food prices can also seem pretty outrageous. A University of Hawaii study estimates food and goods in Hawaii are 11% higher than average on the mainland. Other estimates from the MERIC study show groceries can be as much as 64% higher in Hawaii than the average in the mainland US.
Economists blame Hawaii's high priced food on a combination of factors. Of the food sold in the state, 85%-90% of it is imported. Economist Larence Boyd of the University of Hawaii Center for Labor Education Research explained to Hawaii News Now, it is actually a myth that shipping is the cost. "It's more expensive to ship from California to the East Coast using rail...than it is to ship here using water," he said. Shipping containers of food for 2,500 miles; however, does lead to spoiled food, especially when it arrives in a humid climate like Hawaii. One-third of all the food that arrives in Hawaii's ports is thrown away, according to the Hawaii Agricultural Foundation. Due to the waste of potential products, retailers have to take into consideration that a certain portion of their inventory will arrive unsellable, which factors into the final price.
Economists also point out that because Hawaii is remote, competition between retailers is low leading to little incentive for stores to drop their prices. Combine that with retailers also facing high real estate prices and high energy costs, at the end of the day, the consumer will take the hit.
You can't escape the reality that on average you are going to be spending more on all food and goods in Hawaii, but there are ways to avoid the $20 hotel Mai Tais and $100 a plate dinners. Costco has locations on all the major Hawaiian islands, which makes wholesale purchases easy no matter where you are. Local farmers markets are great places to find affordable fresh produce which will last a whole lot longer in your fridge compared to the goods that have been in a container for thousands of miles.
Going out to eat for lunch or breakfast, or eating at the myriad of fast casual dining spots that Hawaii has to offer can cut down your eating out spending. Downtown's Kakaako area is an epicenter for new trendy restaurants popping up with affordable food options (do you have a link to Kakaako dining options on your site?). Hawaii's plate lunches are another thrifty option. An average plate lunch in Hawaii costs around $10, depending on where you are eating it can even be under! For that price, you will get a massive plate of food including a protein like katsu chicken, mixed BBQ, kalua pork, or teriyaki beef or chicken with a big scoop or two of rice and mac salad. Poke counters offer some more affordable eats. Also for around $10 you can order fresh local raw fish marinated in a variety of flavors including shoyu, limu, or spicy tobiko and mayo served with steaming rice. The possibilities are endless.
HAWAII'S HIGH ENERGY COSTS
Hawaii's energy costs are also the highest in the country and it's not just because people are cranking up the air conditioning. Hawaii homeowners actually use the least amount of electricity in the country yet our bills tower over every other state. The average utility bill in Hawaii comes in at $207 which is almost 90% higher than the national average. If you boil it down to the base cost, the price per kilowatt hour (kWh) in Hawaii as of February 2020 was 33.37 cents per kWh, compared to the national average of 12.85 cents per kWh. The next closest state wasn't anywhere close, Connecticut utility bills are 23.7 cents per kWH by comparison. Louisiana homeowners have the cheapest rates at just 8.88 cents per kWh.
Maybe insert graphic here? https://www.chooseenergy.com/electricity-rates-by-state/
Why is the cost for energy so high? The vast majority of electricity generated in Hawaii, 61.3%, comes from oil that is shipped in. Coal is burned on the island, but that share is a lot lower at only 11.9% of electricity generated. In contrast, on the mainland only .6% of electricity is generated from burning oil. Because of the reliance on oil, the price of energy in Hawaii mirrors that of oil prices, according to a study by the Economic Research Organization at the University of Hawaii (UHERO).
Hawaii homeowners have been proactive about their energy bills beyond cutting down on usage, they are looking to solar energy. Hawaiian Electric reported this year that in 2019, the states solar capacity increased by 21% with 3.5 million solar panels now on the grid. The company reports that 19% of residential customers now have solar on their roofs far outpacing any other state. California has the next best adoption of residential solar panels, but they are only 6.6% of homes. By adding solar, you can drastically cut down on your power bill, but UHERO economists also say that in Hawaii with state tax incentives and lower bills you can break even with the investment in just 2.5 years. The tax credit for installing solar panels for your home dropped this year to 26% but was previously 30%. Next year it will drop again, and the program will be discontinued in 2022.
HAWAII'S HIDDEN COSTS
There are some hidden costs that contribute to a high cost of living in Hawaii. While household incomes are on par with some of the more expensive states to live in, taxes on income in Hawaii are some of the highest in the country. The median household income in Hawaii is $78,084 with a tax burden of 26.7% meaning you are taking home only $57,598 according to a new study by howmuch.net.
On top of the low take home pay added costs of getting to your job, high gas prices and parking also add to the cost of living. Current gas prices on the mainland average $1.86 in Hawaii they are $3.17. Daily parking rates top even those of New York city's midtown at $42 a day.
Is the High Cost of Living in Hawaii Worth it?
Despite the hidden costs and the high cost of living in general, Hawaii is consistently rated as the happiest state, the state with the highest wellbeing, and one of the healthiest states in the country.
The beach is your backyard no matter where you turn on the islands and being active in the water or off is imbued in the culture of Hawaii. Every beach is public in the state, some are even national or state parks. A day of snorkeling could mean a run into a honu (sea turtle) or schools of brightly colored fish. Hiking trails abound on all islands with trails that can be conquered by novices to those that teeter on the edge of cliffs for the experts. The majority of outdoor activities in Hawaii can be enjoyed with little to no expense.
If you want a sneak peek into why the cost of living might be high in Hawaii, but it is still so worth the cost, the instagram #luckywelivehawaii has more than 2 million posts. It's a visual testament to how much people who grew up, have lived for decades, or have just moved to Hawaii love the islands with their whole hearts.
Sources for possible graphics:
https://247wallst.com/special-report/2019/09/13/what-it-actually-costs-to-live-in-americas-most-expensive-cities-3/8/
TAXES:
Hawaiians pay the heaviest tax burden in the country, contributing 26.7% of their income to taxes, leaving $57,198 for workers to take home.
Top 5 States with the Lowest Tax Burden
1. Florida: 16.6% on median income of $53,267
2. Tennessee: 17.1% on median income of $50,972
3. South Dakota: 17.4% on median income of $56,499
4. Nevada: 17.6% on median income of $57,598
5. Ohio: 18% on median income of $54,533
Top 5 States with the Highest Tax Burden
1. Hawaii: 26.7% on median income of $78,084
2. Maryland: 25.2% on median income of $81,868
3. Massachusetts: 24.9% on median income of $77,378
4. Oregon: 24.7% on median income of $59,393
5. Connecticut: 24.6% on median income of $76,106
https://howmuch.net/articles/how-much-money-gets-taken-out-paychecks
What do the Locals Think?
Have a look at what local vlogger @HBGOODIE on youtube thinking about the cost of living in Hawaii.