Our Guide to Buying a New Construction Condo Project in Hawaii in 2023
Thinking about buying a new condo? Make sure to read this first.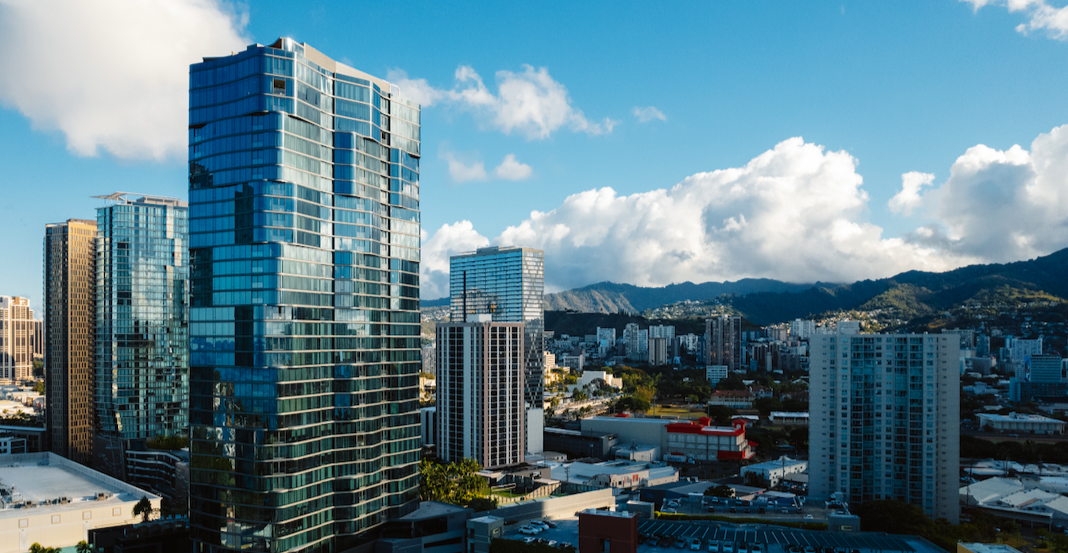 Buying a new condo in Hawaii can be a pretty tricky process, depending on the type of project that you're purchasing. Identifying a good project whether it's for your primary residence, second home, or purely investment purposes, is going to be the hardest part. In this guide, we'll go over the steps from identifying the perfect project, to deposit schedules, your right to cancel your contract after signing, and what the closing process entails. We'll even discuss warranty coverage after closing and what to look out for. NOTE: this guide only covers projects that are being sold direct from the developer. This does not cover what happens when you're purchasing a resale unit from a secondhand buyer. Below you'll find some of our guides to help you navigate all of the new proejcts along with what's coming up in the future.
Popular Condo Guide | New Condos Coming in 2023
1. Indenitfying the Right Project
In 2023, the amount of inventory coming on the market in the new construction condo market could be the best we've seen in the last decade. From entry level affordable housing projects to ultra-luxury front-row projects, there are options to explore for everyone. Going out and taking a look at each projects sales gallery and/or model unit is something every buyer should do if they happen to be on island. Many buyers do purchase "sightunseen" but I would recommend a facetime or zoom tour of the space prior to signing anything. Buying a condo from a developer is a lot like buying a car from a dealership. The sales people are going to do AND SAY why their product is better than any other product on the market. Fortunately for you, Developers will pay your real estate agent if you purchase, so working with a realtor is FREE so choose one that is knowledgable and experienced in this space that will help provide clarity and honest opinions about each project/developer.
2. Signing of the Contract (5% deposit is due)
After choosing the right condo project and deciding which unit is the right fit for you, it's time to sign the contract and put down your first deposit of 5% of the purchase price. Depending on the project and developer, you may have hours or days to review the contract. which can be 50 pages long, before you need to sign. For some of Howard Hughes' really in-demand projects, you're expected to sign the contract minutes after you select a unit. So when do you get to reivew the contract if you're expected to sign it on the spot? In the State of Hawaii, every buyer purchasing new construction is granted a 30 day rescission period to cancel for any reason at all. It is during these 30 days that you review the contract along with all the other docusments which could include the developer's public report, general condo documents, etc. Every developer will give you a set of "condo docs" at the signing of the contract, these documents outline everything you need to know about your purchase and so much more. It's definitely more data than you need to know.
3. Moving Forward on your Purchase (5% deposit is due)
After taking your 30 days to review all of the docs assoicated with your purchase including the contract, condo docs, etc. and you're very happy with everything and want to move forward, you put in your second deposit of 5%. After this deposit is made and your 30 days are up you no longer have any rights to cancel your contract. At this time you're saying to the developer, I'm committed to closing this deal. This is the scariest time for buyers as they're committing to closing this deal even though closing may still be years away. For new construction projects, the typical deposit required by the developer is 20%. The final 10% deposit won't be due for at least 90 days after your 30 day rescission period is over or 120 days after signing the contract.
Here is the typical deposit schedule though this can differ from developer to developer. 5% at contract signing, 5% at the end of your 30 day rescission period, and 10% due 120 days after contract signing or 90 days after the end of your rescission period.
4. Financing your New Purchase
Finacing your new condo will involve working with a project lender. Your project lender will be one of a handful of pre-selected lenders who understand the project and can provide a pre-qualifcation based on the guidelines that the developer is requesting. What the developer will need from the buyer at this time is a pre-qualifcation letter to show that you can afford to purchase this unit with your current income. This is something you should definitely do during your 30 day recsission period if you're not quite sure you'll be able to qualify. Once you provide this pre-qualification letter to the developer, there is nothing to do until six months prior to closing.
One year from closing you'll start seeing marketing materials from local banks. These banks will be offering you teaser rates to commit to working with them when it comes time for closing. You do not need to commit to these lenders yet but if you feel the rates being offered are too good to pass up, then by all means you should jump on board. These banks will typically request a deposit to start your file and lock in your rate, this is so that they don't do a whole bunch of work for you and only for you to jump ship and work with someone else last minute. At roughly 6 months prior to closing, the developer will start requesting documents from the lender you want to work with. This includes, an updated pre-approval (or proof of funds if paying cash), conditional loan approval (as get closer to closing), final loan approval (2 months prior to closing) and then balance of funds in escrow (30 - 45 days prior to closing) Yes, all of your funds will be needed in escrow well before your actual closing date. If you do not comply with this schedule you could be in breach of your contract and forfeit your deposits (this rarely happens).
Need a lender? We got you covered. We work with some of the best lenders in the industry that are on almost every developer's approved lender list.
5. Inspections and Walk-through
When it comes to cosmetic repairs in your unit, there is only one opportunity to bring them up and get them repaired by the developer, and it's at this walk-through. You will be scheduled to do this a month or so in advance so if you are off-island you can make plans to do this in-person or have your realtor or representative do this for you. You only have one inspection so you really need to make sure that the person that is doing this for you knows what they are doing and what they are looking for. Common issues are: paint blemishes, drywall cracking, caulking, scrates in finishes, scratches on glass windows, cracking in grout, and many other issues. Keep in mind that when they are building the project they are doing hundreds of units at a time and mistakes will be made, we're all human. The developer and contractor do a pretty good job making sure all of the issues discovered during the inspection process are fixed prior to you actually moving in. You will have the opportunity to approve the work that was done but this usually isn't until after closing.
6. Signing
You will be scheduled to sign with both your lender and the escrow team roughly two months prior to closing. This is when you should all your funding in order as well as hold you play to hold title. You can use a trust, an LLC, as a married couple or as an individual.
7. Closing & Key Pick-Up
You've made it! The day has arrived where you get your keys and the condo that you've been thinking about all these years is finally yours. With the key pick-up you'll have a large packet of paperwork for setting up your utilities and regsitering all of your appliances for warranties.
8. Moving In
This could be the most frustrating part of the entire buying process. If you're moving into a project like Aalii with 750 residences, you coul dbe competing with potentially hundreds of people for the four of five elevators in the building. The building management wants to make sure each resident gets all their paperwork in and often times they won't let you schedule to use the elevators without all the paperwork completed first. I've had clients wait weeks and even months to get a window to move-in their large furniture items. (This is normally only an issue on the large projects with 500+ units.
9. Warranty Items
After the general contractor comes in to repair the items you discovered in the initial inspection, you don't really have the right to bring up cosemetic issues to the developer. If you happen to find an issue after moving in you can try to bring it up with the contractor but it's not guaranteed it'll get taken care of. The appliances in the unit come with a one year manfacturer warranty (in most cases) and other items throughout the unit and the building carry a warranty that varies from developer to developer. In most cases, if there are issues that affect multiple units like a faulty faucet the developer will do the right thing and replace it. Things do get messy with these large projects when there are defects in the building and the developer doesn't take responsibility. These issues can't always be avoided and it's part of living in a large condo project.
I hope you all learned a lot from this guide. The best think you can do for yourself is to work with an agent that has been through this process before and knows what to expect along the way. My team and I have helped many buyers purchase in almost every single new project in Honolulu in the last 10 years. We know each project very well and can help consult with you every step of the way.
FAQs
Who are the project lenders?
Projects lenders can change from project to project. Every developer has a list of lender that you can use, but generally speaking, all the big local banks are lenders on every project. These banks include, Central Pacific Bank, First Hawaiian Bank, Bank of Hawaii, and American Savings Bank.
What if I lose my job between when I purchase and when the condo is built?
This is a great questions and a legitmate concern for many buyers. When you sign a contract with any developer for the purchase of a new construction condo, you are acknowledging that there is NO financing contingency on the purchase. This means, that for whatever reason (which could be loss of employment) you can't qualify for a loan when the building is complete you lose your deposits. Some developers will work with you and possibly give you a delayed closing so you can figure out how to close but if you can't make it work, they have the right to keep your deposits. This is one of the main reasons why some prefer to buy an existing condo vs a new construction project.