Alia Condo in Kaka'ako
Alia is a luxury condo project coming to Kakaako in late 2022. The 400 foot condo tower is being developed by The Kobayashi Group who is one of the oldest and most successful condo developers in the state. The Kobayashi team is also responsible for the ultra-luxury Park Lane project, One Ala Moana, Capitol Place, and Hokua.
Alia will be a 400-foot condo tower with 477 total units, 437 market rate units and 40 reserved housing units. There will also be 3,500 square feet of ground-floor commercial space, 24,010 square feet of open space, and 60,285 square feet of recreation space at the ground-floor podium deck. The Kobayashi Group has a history with this parcel trying to develop a similar projects on the same site several years ago.
From the renderings of the project we can see there will be large outdoor lanais for most or all of the units in the building. There will be a large recreation deck with a pool, a tennis or pickle ball court, BBQ cabanas and lush landscaping.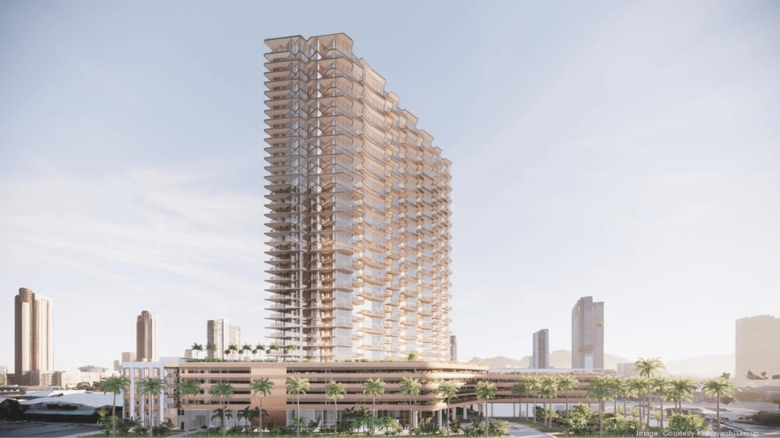 The Amenities
The Alia Condo in Kaka'ako envisions Koula Street as a quiet, low-density thoroughfare and includes a mid-rise podium made up of market loft, reserved housing, finished storage, and retail spaces. The building podium at the corner of Kolua and Auahi Streets will provide ample space for outdoor dining activity.
Likewise, the Alia Condo will provide a variety of residential amenities, including:
A workshop
A dog washing station
A children's play area
A coffee bar
Kararoke rooms
A bowling alley
A basketball court
An indoor and outdoor gym
A movie theatre for residents
Additionally, a residential amenity deck will focus on recreational activities with community and family in mind. This will be pet-friendly, with a "Bark Park" available for pet owners located at the Ewa Makai corner of the amenity deck.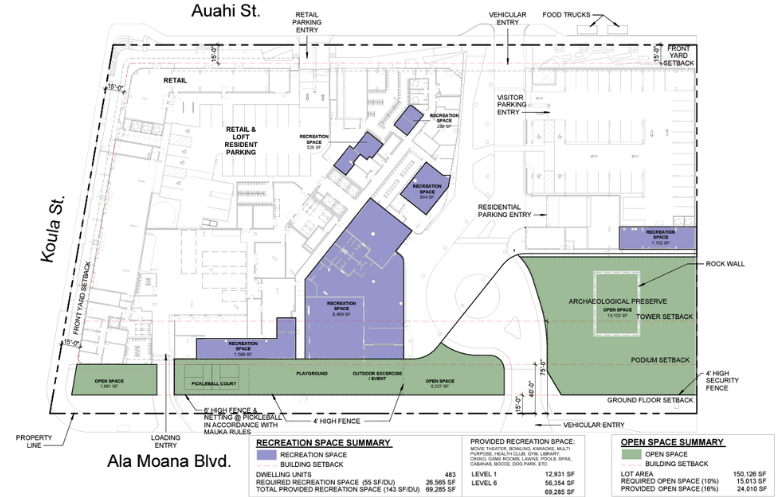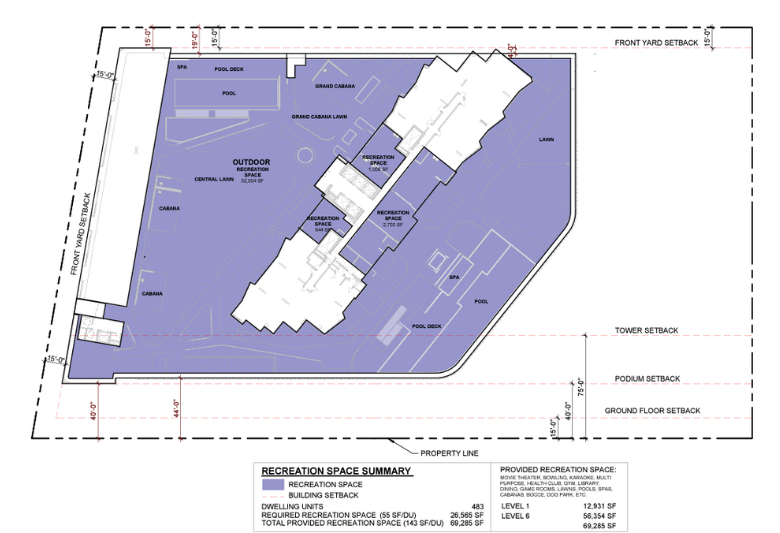 The Neighborhood
Alia couldn't be closer to the heart of Kakaako. The project will be built within the "Our Kakaako" masterplan community but also sits on the border of Ward Village. You'll have access to SALT where you'll find shopping, restaurants, coffee shops, and more along with everything that Ward Village has to offer. You can see from the map below that Alia will be a part of the next phase of projects that Kamehameha Schools (the landowner) plans to develop in the coming future. The buildings in green are planned projects with the two projects in blue (The Collection, in front and Keauhou Place, in back) were part of Our Kakaako's phase 1 development.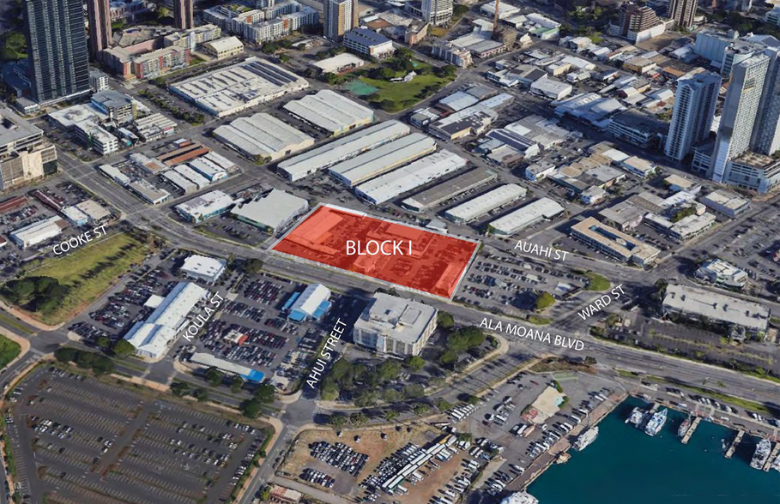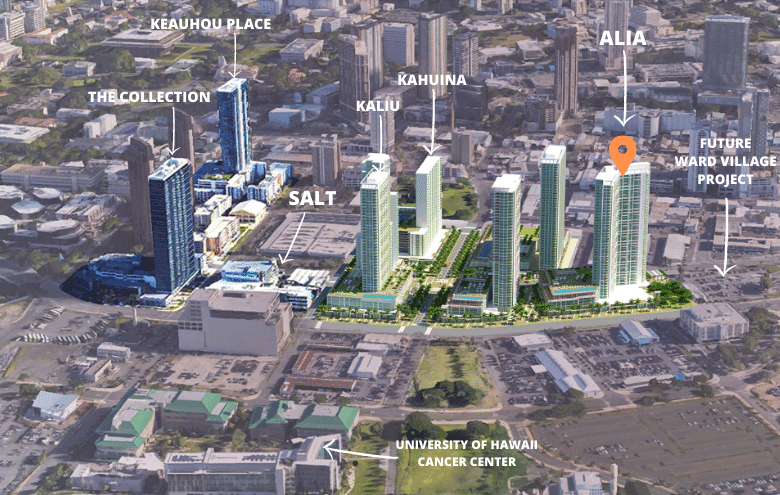 Affordable Housing units at Alia
There will be just under 100 reserved housing units in Alia. Based on preliminary plans submitted to HCDA all or a majoirty of these units will be located in a podium overlooking Koula st.
Alia Condo Kaka'ako Interest Form