The Central Ala Moana

Sales Update: 1/28/19 The market units for the project are completely sold out. There is a waiting list in the event there are cancellations. All applications for the affordable housing units were due on January 14th 2019. If you're looking at future projects with affordable housing please consider Sky Ala Moana (located directly across the street from The Central), Ililani in Kakaako or the new Keeaumoku Tower project coming up around the corner.
Construction Update: April 2020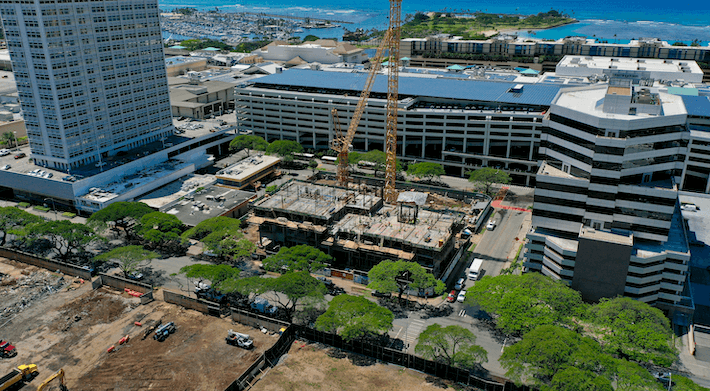 Want to read up on some FAQs for the affordable housing program? Check out our Affordable Housing FAQs.
513 Total Units
310 Affordable (HHDFC Rules)
Affordable Housing Prices Ranging from $280,000 - $700,000
Market Pricing from $580,000 - $1,400,000
Estimated Maintenance fees 0.62 per square foot
Units Features: AC, Keyless Entry Systems, Touchscreen Appliances
Studios from 469 sf - 518 sf
1-Bedrooms from 766 sf - 773 sf
2-Bedrooms from 1057 sf - 1275 sf
3-Bedrooms from 1317 sf - 1622 sf
The Central Ala Moana is a residential new construction project slated to start sales in late 2018. Sam Koo is the developer for the project who also built Kapiolani Residence which sold out in a matter of months. Sam Koo is a developer from South Korea who has a history of building great projects throughout Seoul and now Honolulu. It is likely that the building will be a mix of studio, one-, two-, and three-bedroom units.
Below is a video overview of the project for those of you who prefer to watch than read. I go into a little more detail about the future plans for the neighborhood. I hope you guys like it! It's my first video so please leave me a comment (on youtube) and let me know your thoughts!!!
Affordable Housing Seminars
The affordable housing seminars are designed to educated potential buyers about the ins and outs of the affordable housing program. If you're not yet ready to purchase in a project like The Central, but are interested in future affordable housing projects, I would strongly encourage you to attend.
I will notify you when the registration for the affordable housing seminars is open. If you haven't yet signed up on this page to receive updates, please scroll to the bottom of the page and sign up. Also if you're on instagram please follow us @kakaako as we announce updates there as well. Please note that they will be handing out affordable housing applications at the seminar. Attendance is NOT mandatory and if you are unable to attend I can still pick-up an application for you. Please reach out to me at [email protected] for more information.
SEMINARS ARE COMPLETELY SOLD OUT! CONTACT TO LEARN MORE ABOUT THE AFFORDABLE HOUSING PROGRAM,
Floor Plans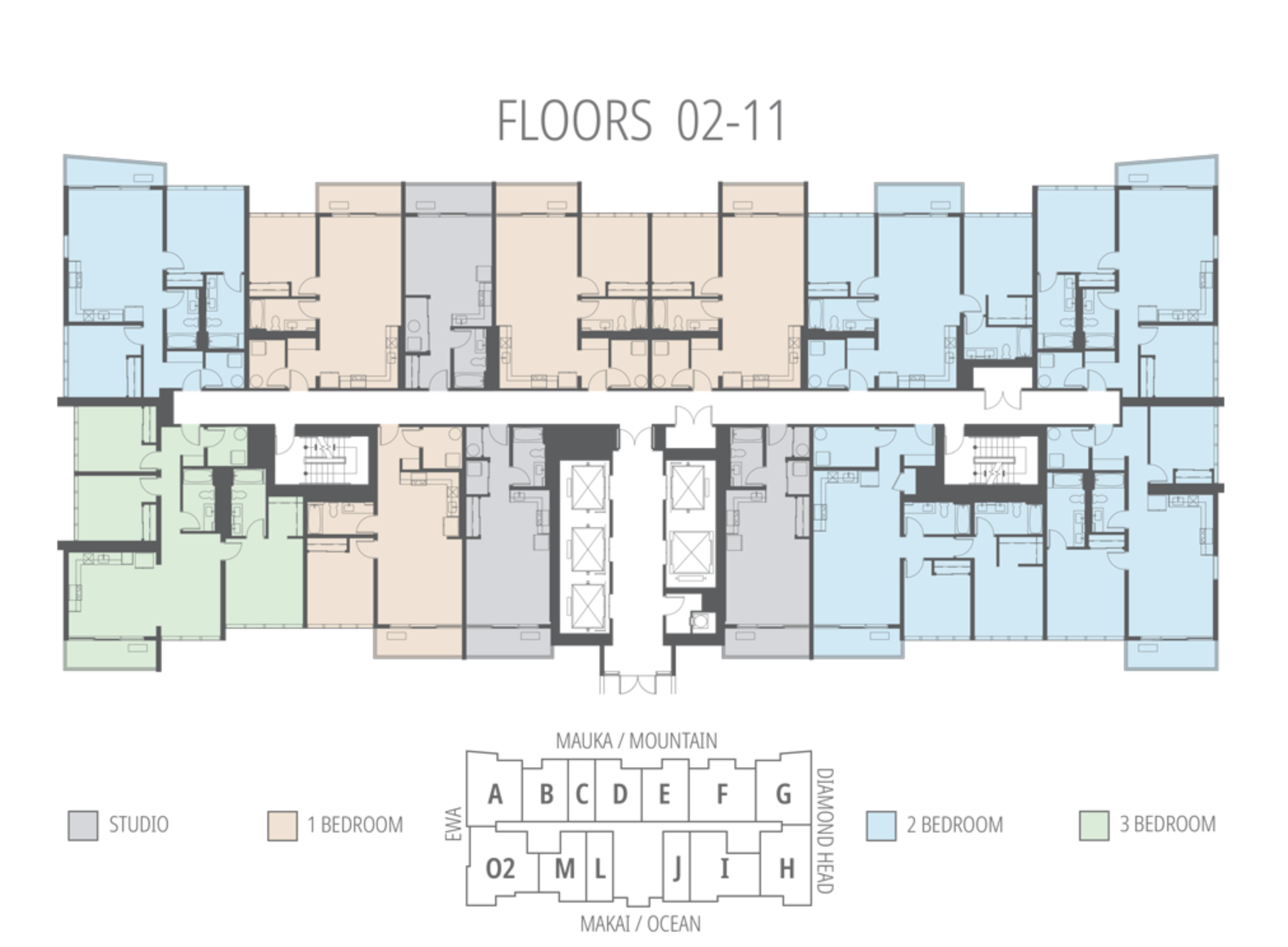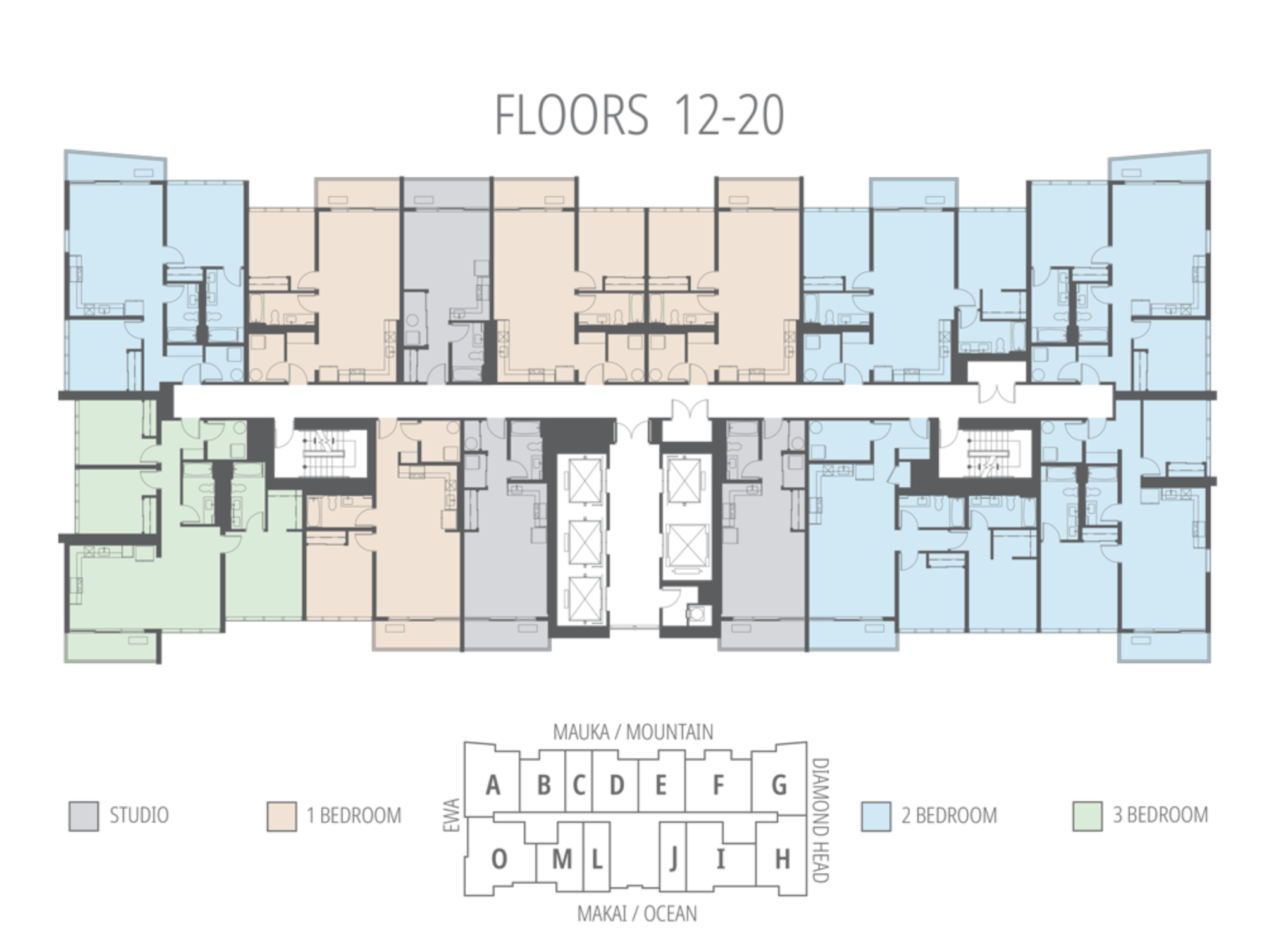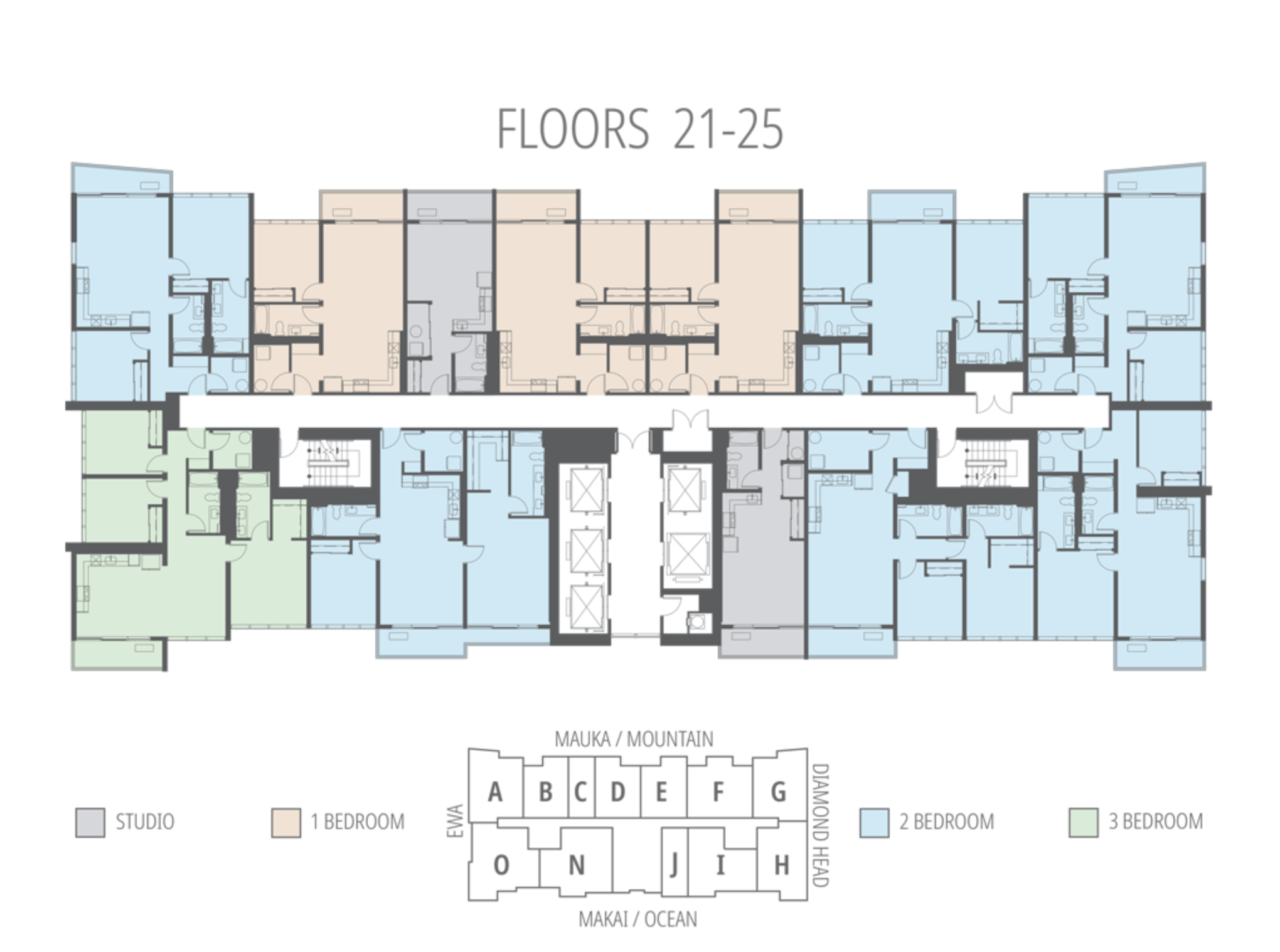 Views
The Central Ala Moana will feature some of the best views in the Ala Moana Midtown neighborhood for two reasons. The first, is the location directly behind Ala Moana Shopping Center. Unless someone builds high-rises above the shopping center your direct ocean view will never be blocked. The second reason is the building orientation. If you notice the other buildings behind The Central on Kapiolani boulevard are oriented perpendicular to the road where The Central runs parallel. This means more units (on the oceanside of the building) will have direct views of the ocean.
The Amenity Deck
Amenities will include:
Swimming Pool
Kid's Pool
Hot Tub
Cabanas with Grilling Station
Children's Play Area
Dog Park
Fitness Center
Recreation Room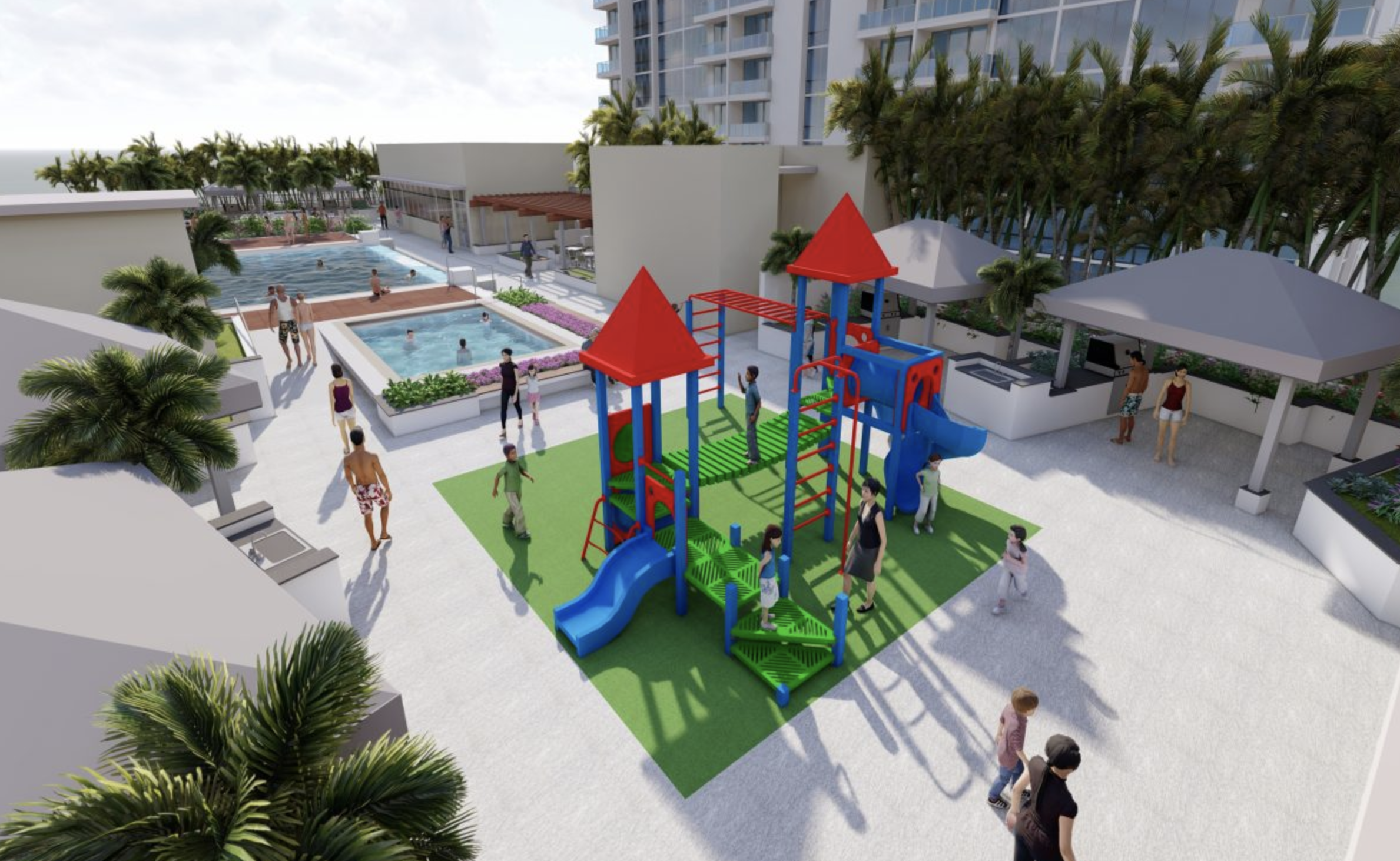 The Neighborhood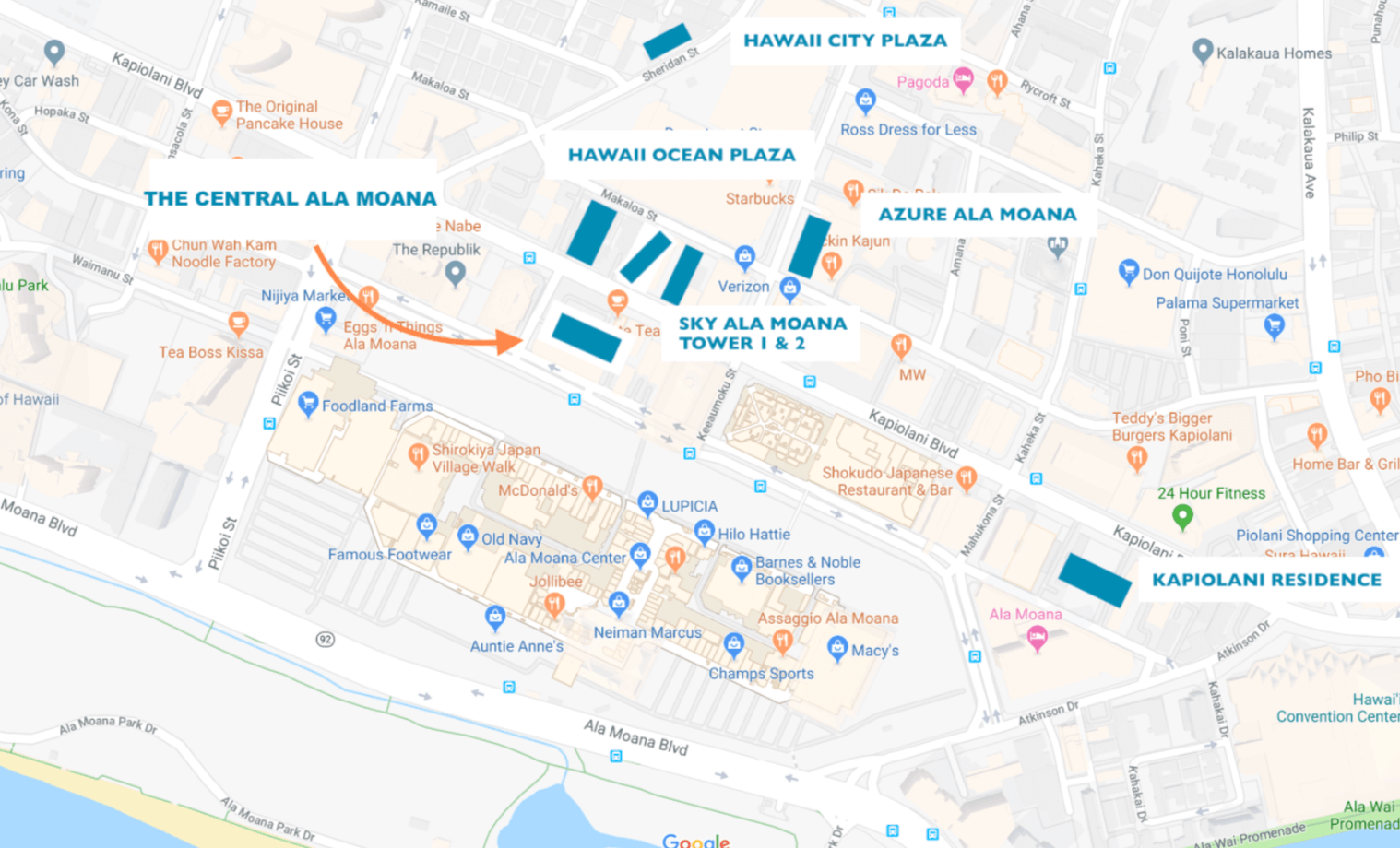 The Central Ala Moana is part of the TOD (Transit Oriented Development) district of Ala Moana which be home to the last stop of the rail line. Midtown Ala Moana, similar to Kakaako, will evolve into one of Honolulu's most exciting urban communities with exceptional walkability, biking, and transit access. TOD is all about making the best use out of the immediate areas surrounding rail stations. Urban sprawl is a huge problem on Oahu and contributes to Oahu being one of the worst places in terms of traffic in the Nation. TOD will try to eliminate urban sprawl by concentrating density and development around specific rail stations. With the Ala Moana TOD being close proximity to Ala Moana Center, you will have access to grocery stores, restaurants, shops, and anything else within walking distance of your residence.
Features of the Residences
With sales starting around the corner building features have been finalized. Features that future residents can look forward to are:
10 Story Detached Parking Garage
Electric Vehicle Stalls Available
LED Light Fixtures
FOB Entry Key System
Reception Desk and Mailroom
5 Elevators 1 Service Elevator
Ground Level Commercial Space
Bicycle Storage and Surfboard Storage
Sign up below to receive updates about the project.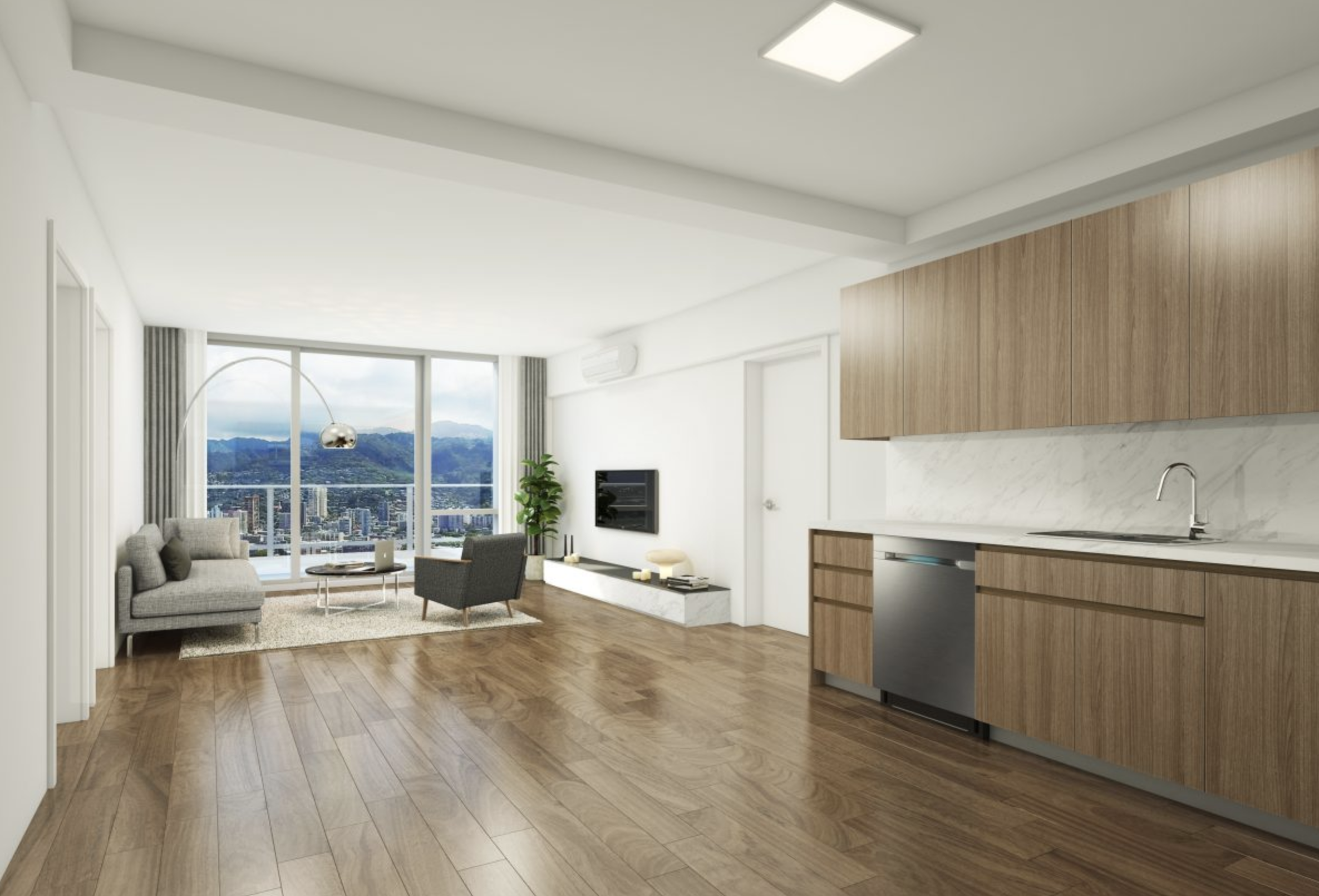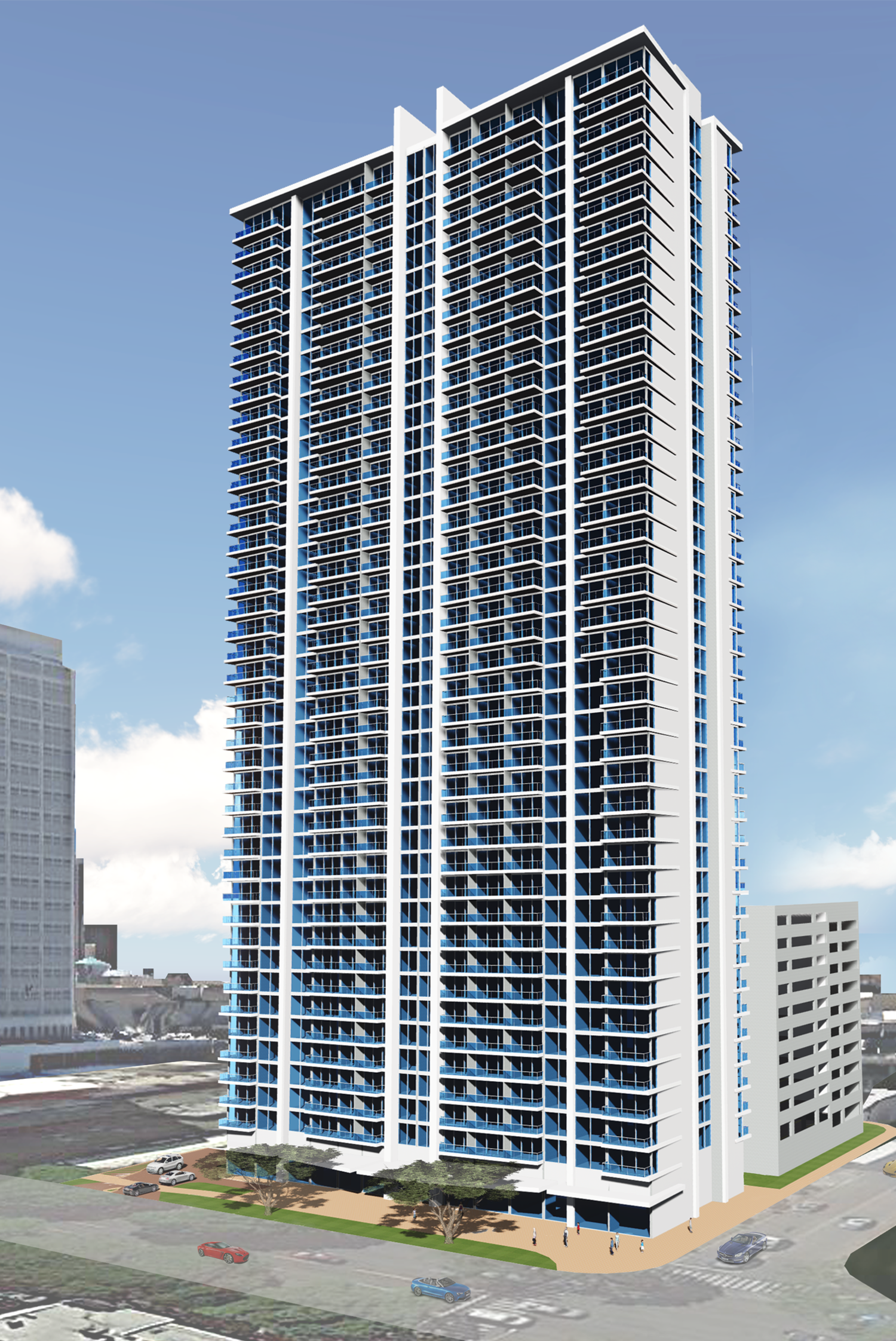 Additional Information
Unit Types: Affordable Housing 60% Market Rate 40%
MAINTENANCE FEE RANGE: TBD
PETS ALLOWED: TBD
SHOPPING NEARBY: Whole Foods Market, Foodland Farms, Ala Moana Shopping Center, Don Quiote, Palama Market
Developer: Sam Koo
DISCLAIMER: THIS WEBSITE IS NOT THE OFFICIAL WEBSITE FOR THE CENTRAL ALA MOANA CONDO PROJECT. THE PROPOSED PROJECT IS BEING DEVELOPED BY SAMKOO HAWAII LLC. ALL INFORMATION IS SUBJECT TO CHANGE.