Kahuina Kaka'ako
Kahuina Kaka'ako is a new condo project launching in 2023, the english translation of Kahuina means "the crossroads and intersections". The developer behind Kahuina is Stanford Carr Development who in 2016, completed Keauhou Place which was a great success. The project will be located on a large parcel of land in the Our Kakaako neighborhood, bordered by Cooke, Auahi, Coral, and Pohukaina streets. Kahuina will consist of 859 residential units across two towers. Lamaku, will be the name of the 43 story tower which will have 120 workforce "affordable" housing units and 329 market units for sale. Mamalu, will be the name of the other tower which will stand 32-stories tall and feature 124 affordable units for rent and 276 workforce units for sale. There will also be a further 12 live/work units. Of the 859 total units in the building, 60% will be considered affordable units.
The two towers will share a common nine-story parking structure with over 1,000 parking stalls.
Developer: Standford Carr Development
Architect: Alakea Design Group
Completion Date: Late 2026 (This is just an estimate, too early to know for sure)
The ground level will have 35,000 square feet of commerical and retail space with 12 live/work units which will have ground floor space to open a shop or something similar with living space above.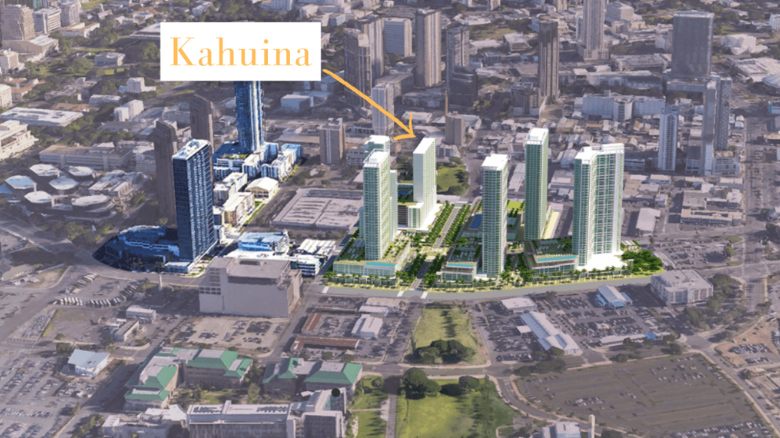 The Neighborhood
Kahuina is located on the west side of Kakaako in the Kamehameha Schools "Our Kakaako" Masterplan. On the mountain side of the project, just across the street, is Mother Waldron Park which is a gathering place for locals with basketball courts and open green space. Kitty-corner from Kahuina is SALT, a destination shopping area with local coffee shops, restaurants, hair salons, and boutiques. SALT serves as a center hub for this part of Kakaako.
Around the corner from Kahuina you have a couple of grocery store options with H Mart and Down To Earth. Everything you need is within a short walk including tons of local bars, eateries, yoga classes, barre studios, and more. I forgot to mention, being on the west end of Kakaako puts you within a 10 minutes walk of Downtown Honolulu, which is huge if you currently work Downtown or relocating for a job in that area.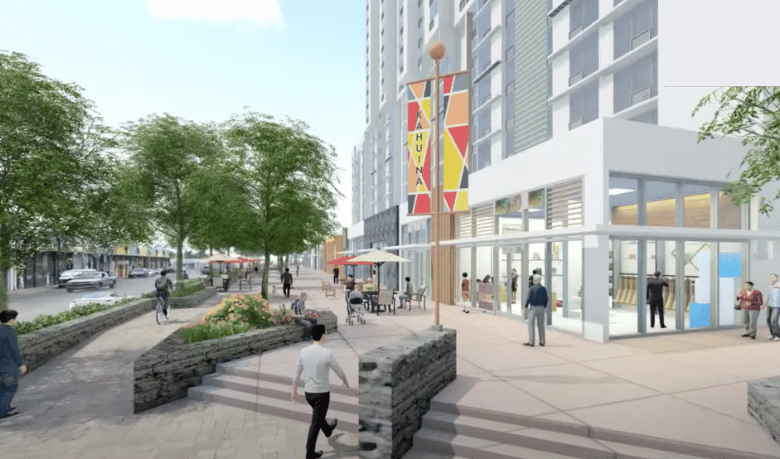 Amenities
The amenities will include a pool, spa, fitness center, community/recreation rooms, BBQ areas, and a playground for kids. We'll update this section with more information as we get closer to the launch of sales.
Project Layout
This project is spread out over two towers on what is a very large site. Each segment of the project will likely have it's own assocation with access to different areas. It's unclear whether or not all of the units in the project will have access to the amenity space. To cut down on costs for affordable buyers access may be restricted.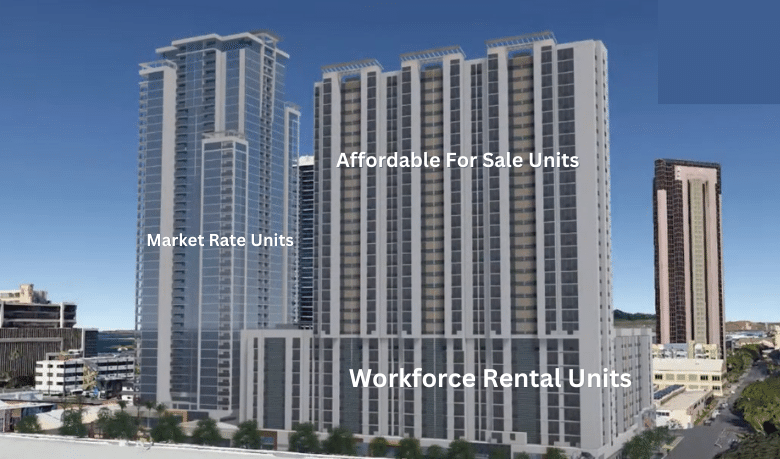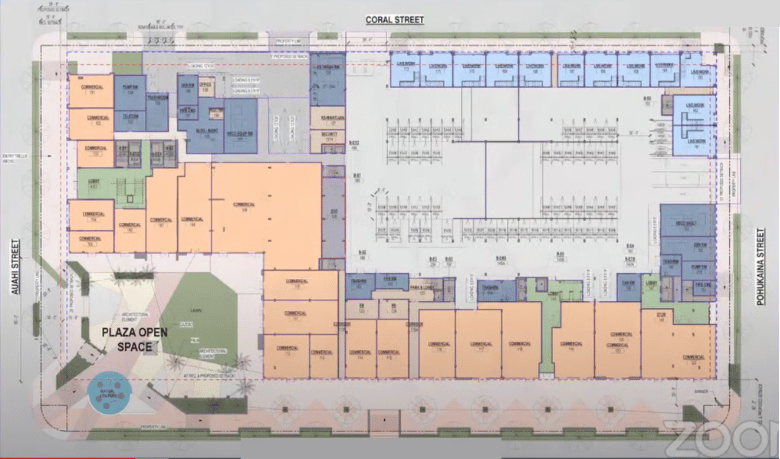 Market Units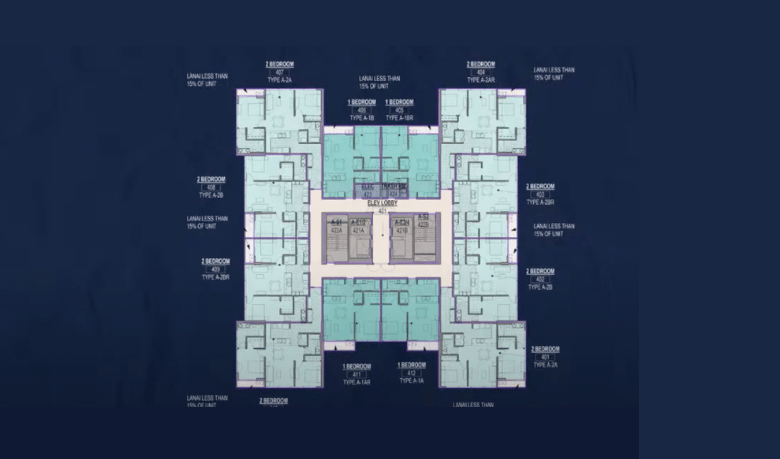 Kahuina Workforce (Affordable Housing) Units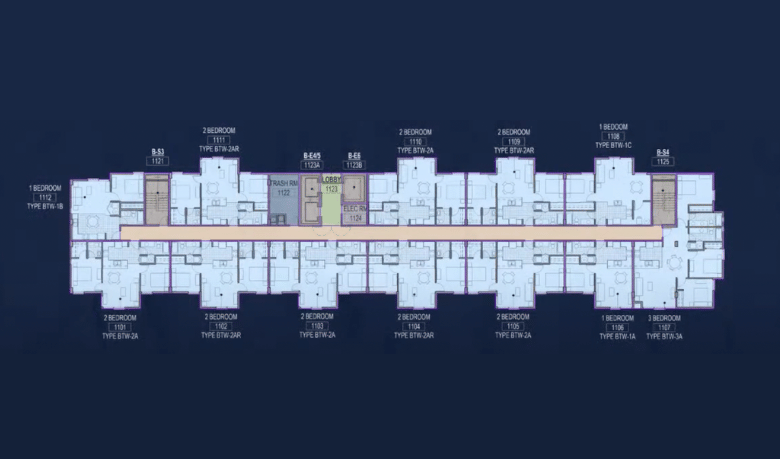 Kahuina Rental Units
These units will be located in the podium of the Mamalu Tower. This podium will wrap around the parking strucuture so that the parking strucutre is not visible from the exterior, this is one of the design elements that HCDA is looking for.
The 124 rental units will be offered in the 70% - 100% of AMI range.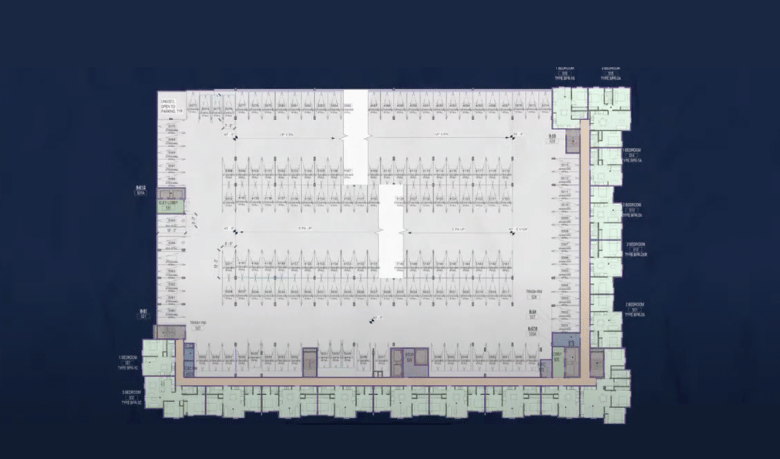 What other projects has Standford Carr Developed?
Stanford Carr has been developing real estate here in Hawaii for many years. He's developed everything from affordable housing projects to masterplan single-family projects. He has many years of experience and has projects on multiple islands statewide. On Oahu he recently completed Keauhou Place, with other notable projects like The Colony at The Peninsula, Kekuilani, Halekauwila Place and many more.
Kahuina Kaka'ako Interest Form