Kalae at Ward Village
Kalae is a brand new ultra-luxury condo project coming to Ward Village in 2026. This is Howard Hughes' 10th planned condo project in its 60-acre master-planned community. Located on the first row adjacent to Victoria Ward Park, the name Kalae means "South Point" which seems fitting considering this building will feature unobstructed views of Oahu's most southern point, Diamond Head. The inspiration behind this project came from early Hawaiian architecture and design; think, Shangri La, The Halekulani Hotel, and The Honolulu Museum of Art.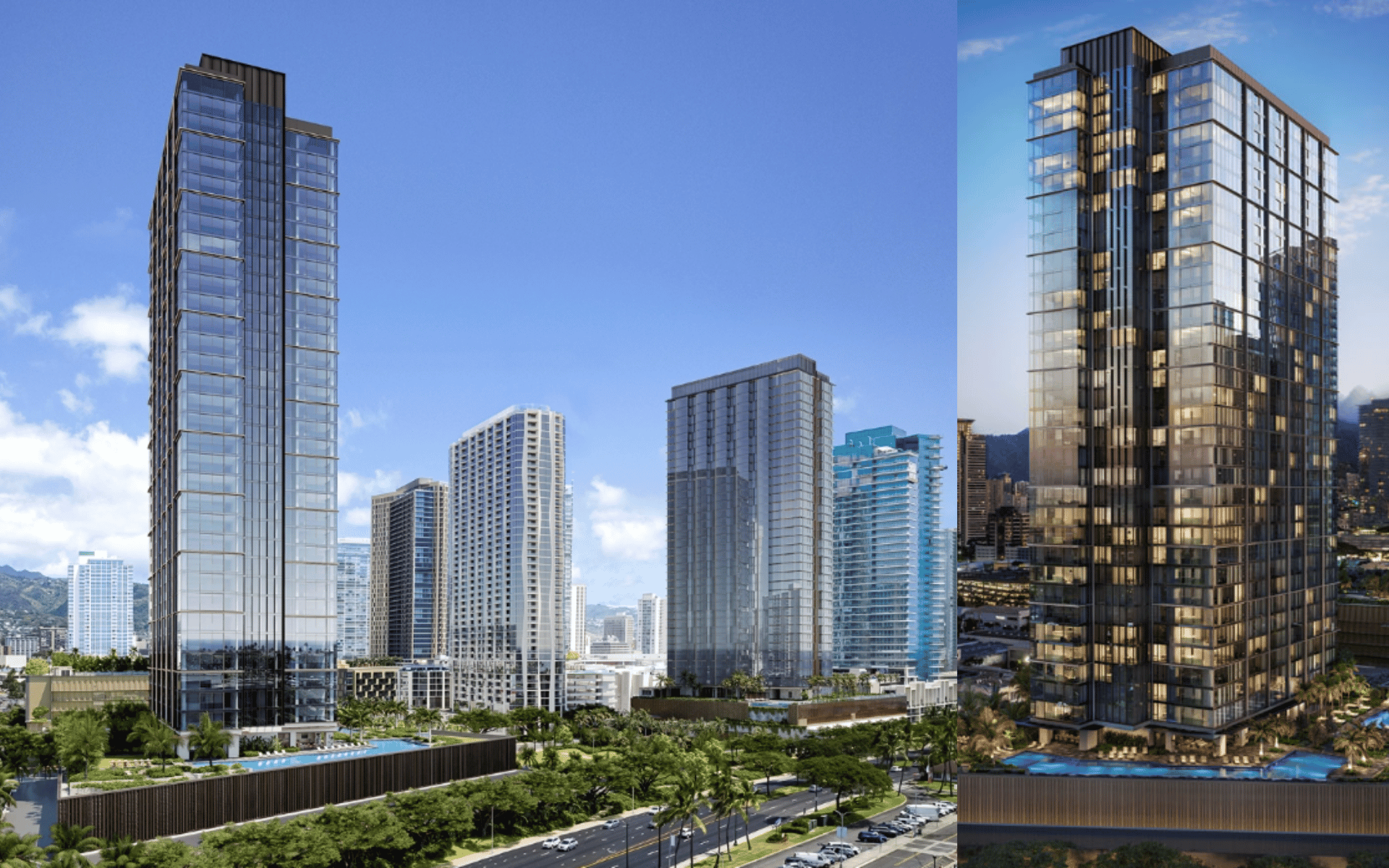 The architecture of the building features clean lines going with a similar look and feel to Victoria Place, next door. The tower will be home to 330 residences with just a single small commercial space on the ground floor off Ward Avenue.
Developer: Howard Hughes Corp | Architect: Solomon Cordwell Buenz | Landscape Architect: Vita, Planning and Landscape Architecture | Interior Design: Nicole Hollis | Maintenance Fee: $1.27 per square foot
Project Update (February 28, 2023): Sales are ongoing, construction has not yet started. The projected completion is 2026.
Page Directory: Amenities | Neighborhood | Interest List | Floor Plan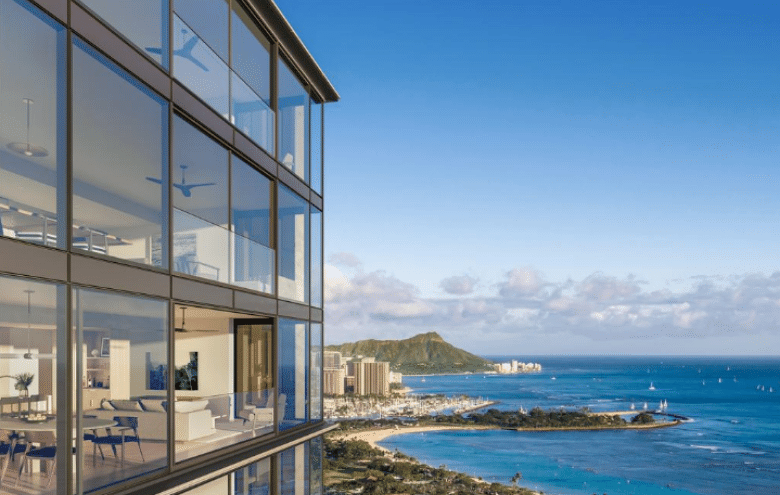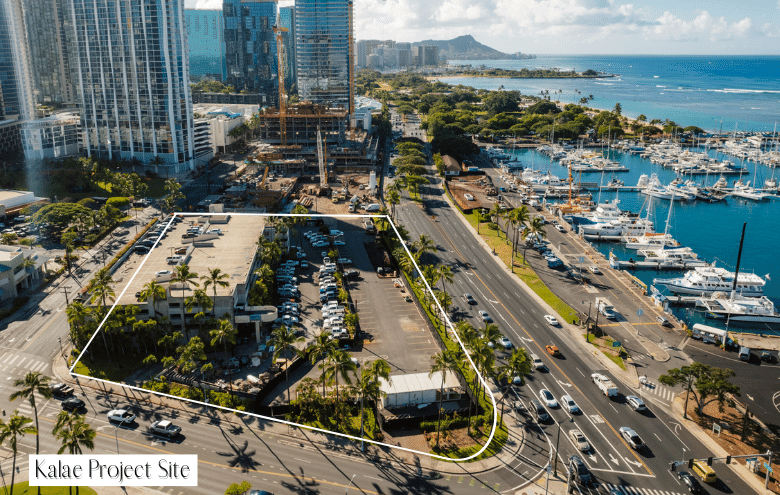 Is Kalae for you?
If you're looking for a building that offers a more exclusive and private experience then Kalae could be the right fit for you. With just 330 residences in the building (The Park Ward Village across the street has 570 units), and most of the owners using Kalae as their second home, the building will feel like your private sanctuary. Most of the prime ocean and Diamond Head facing units are completely sold out, but there are a handful of 3-bedroom units with direct ocean views in the mid $4M range. There are one-bedroom and two-bedroom options available with ocean views but the primary view will be a city and Mountain View.
What do we like about Kalae?
Nicole Hollis, the interior designer for Kalae, is one of the "it" designers in Hawaii and the world right now. The San Francisco-based designer is wrapping up Kona Village, a Rosewood Resort in Kona, Hawaii (opening soon), and just finished up 1 Hotel Hanalei Bay, a very cool upscale resort in Princeville, Kauai. I think she brings an edginess to the project this is both elegant and timeless.
We also love the location of Kalae being adjacent to Victoria Ward Park. If you're lucky enough to be on the Diamond Head side of the building you have 600 feet of open space looking over the park between you and the next building, Victoria Place. This provides both privacy and optimal views. You don't need to be in the front of the building in Kalae to have great ocean views.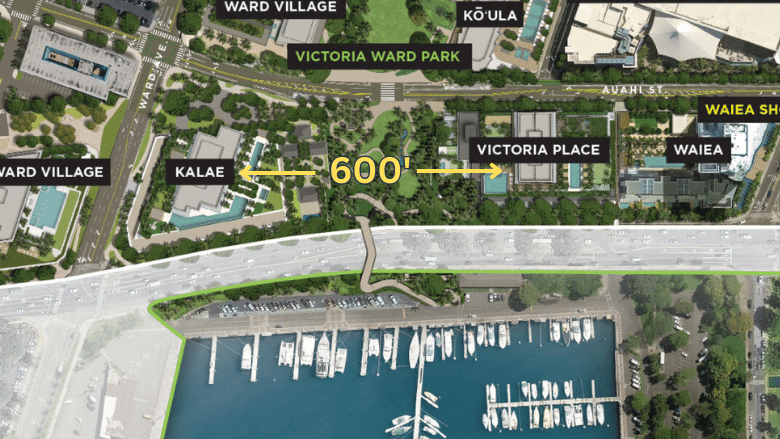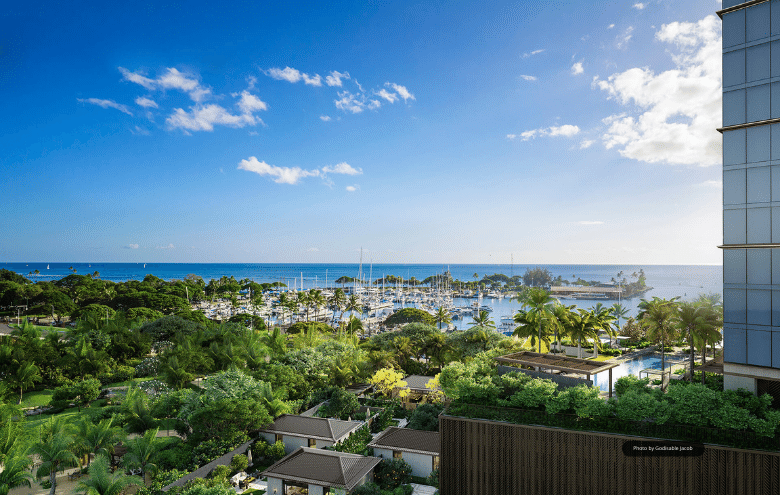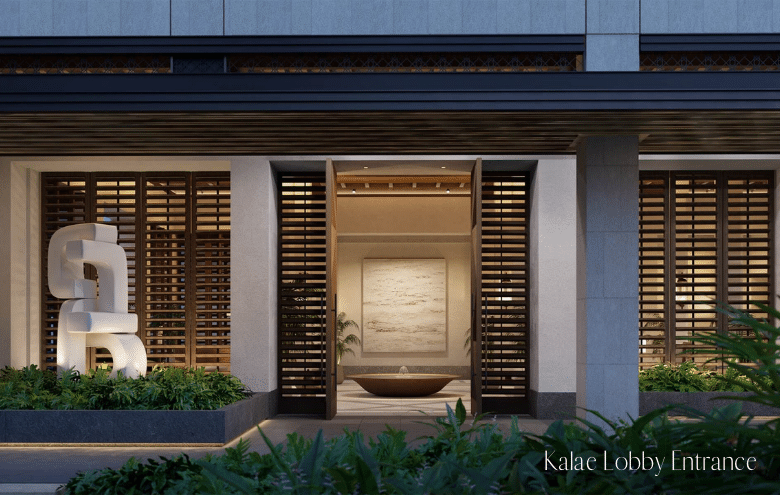 The Amenities
The amenities at Kalae will be some of the best in Ward Village. With every project the masterplan developer completes, they learn and curate future projects based on the amenities that are most used and loved by residents. What makes Kalae so unique are its ground-floor pavilions that were a popular draw at Howard Hughes' most recent front-row project, Victoria Place. In that project, they created just one ground-floor pavilion, at Kalae there will be 4, which will be a perfect place for small or large gatherings with friends and family.
Ground Floor Amenities
5th Floor Amenities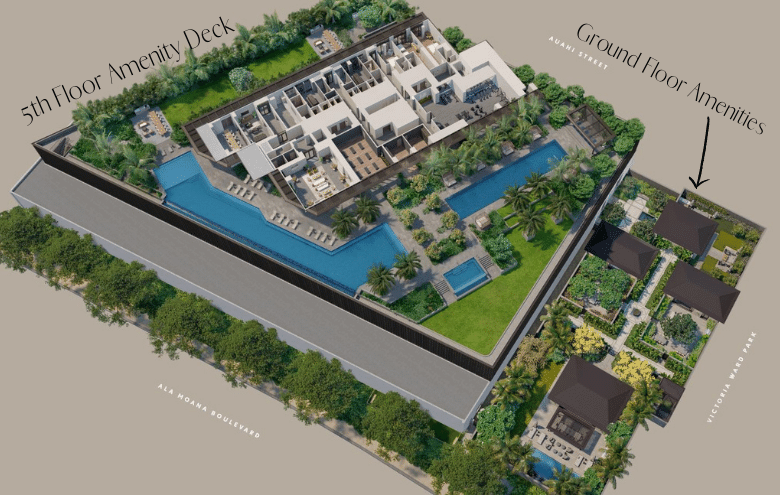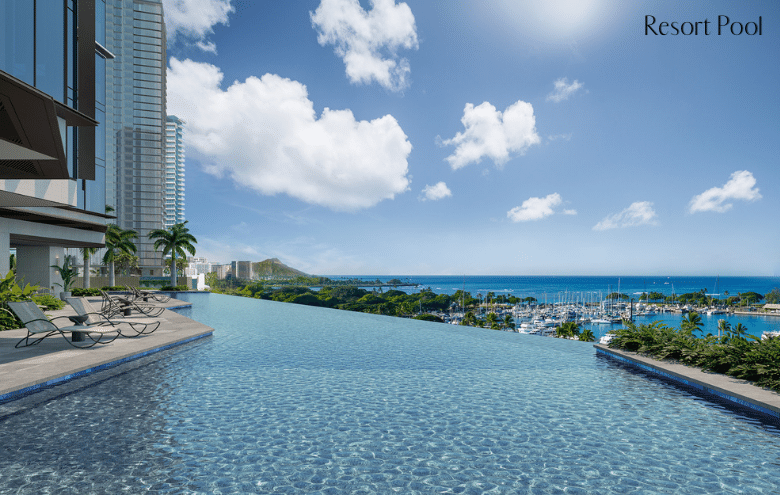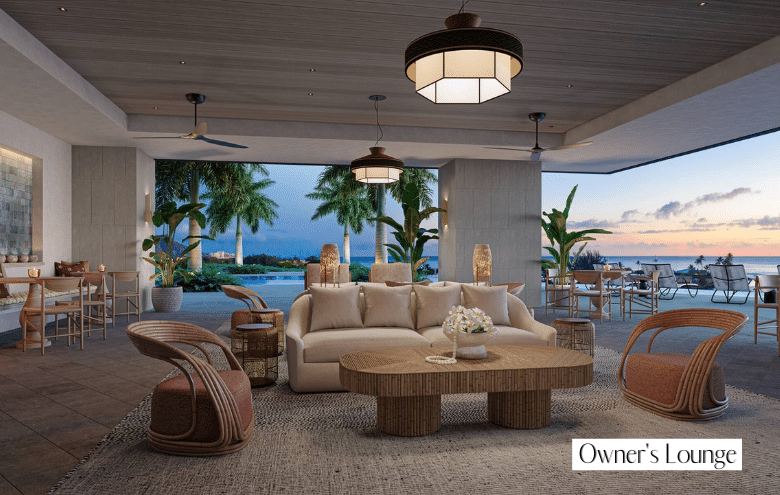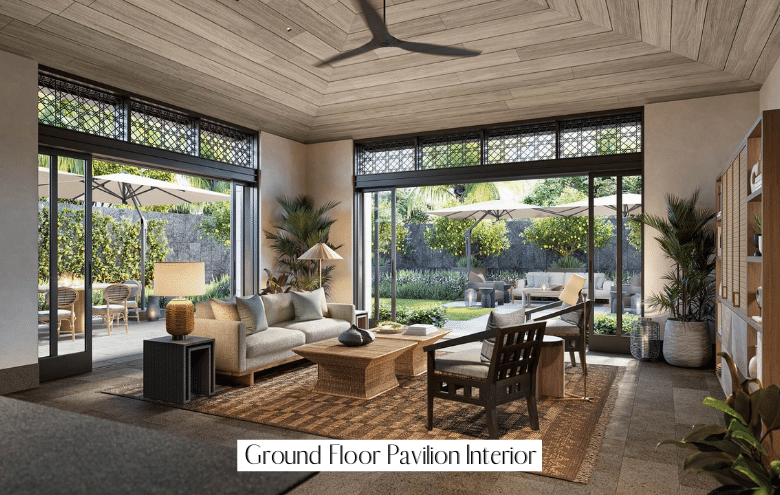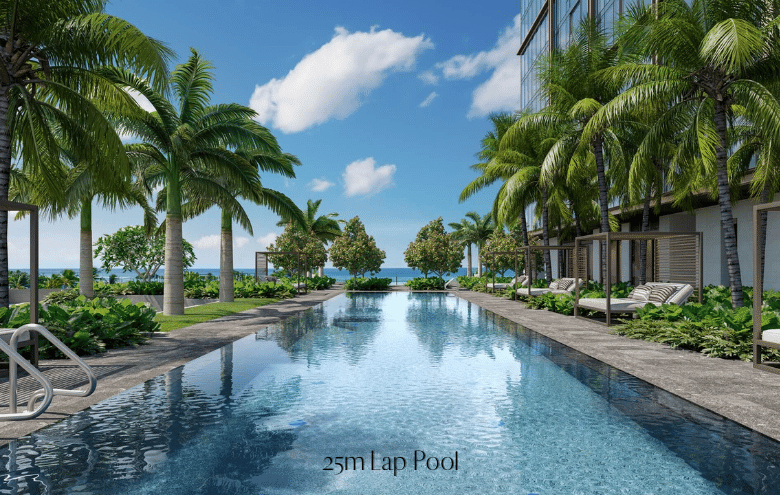 The Neighborhood
Located in one of the most walkable and bike-friendly neighborhoods in Honolulu, Kalae in Ward Village is located just a minutes-long walk away from Ala Moana Beach Park, the largest Whole Foods Market in the state, and a brand new 3-acre park.
The tower's prominence near the ocean allows ample, unobstructed views of Diamond Head and Makai. The richly layered materiality reinforces these relationships within the residence, while distinguishing it from its neighbors.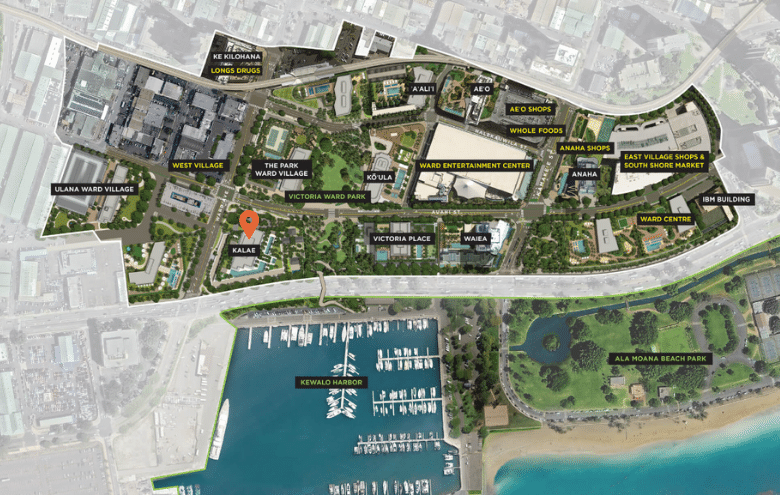 The Residences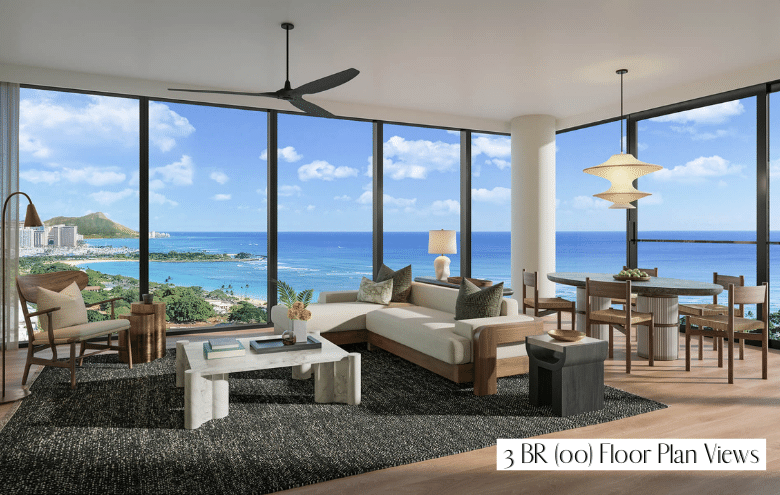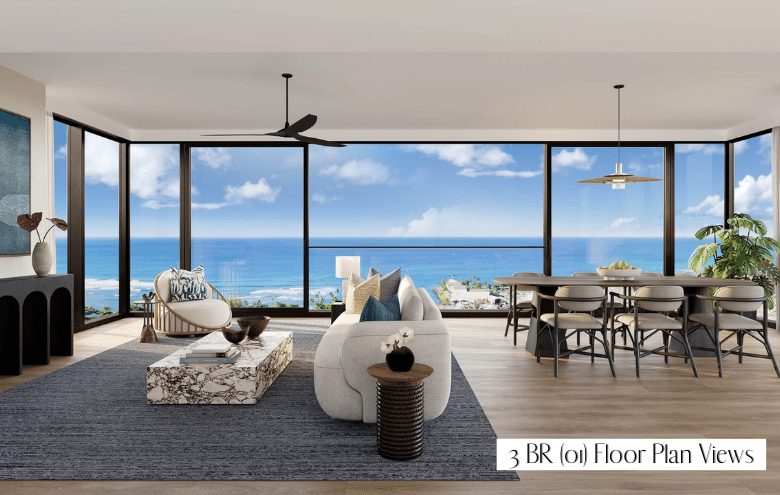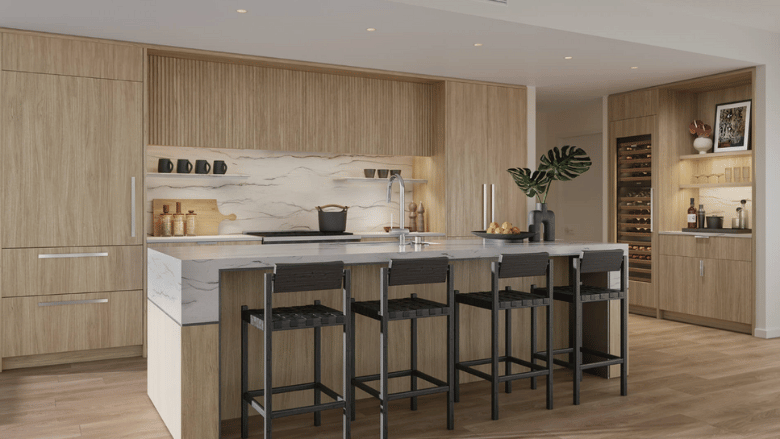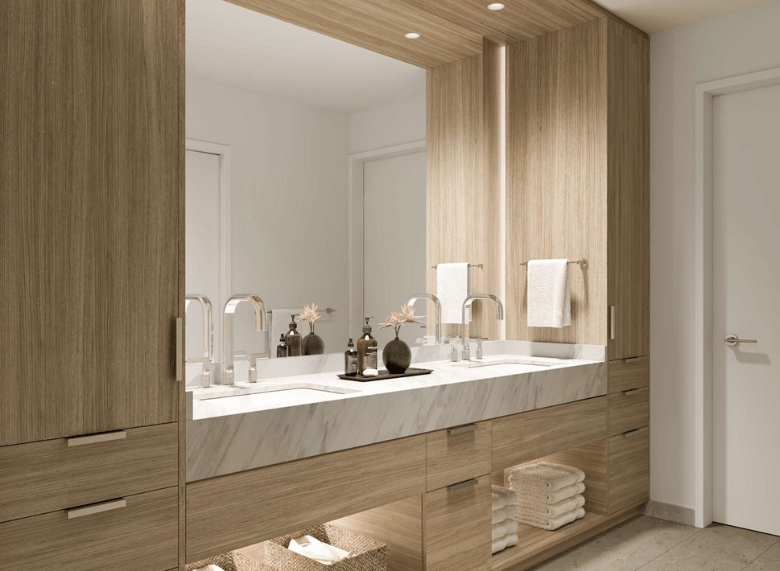 Floor Plans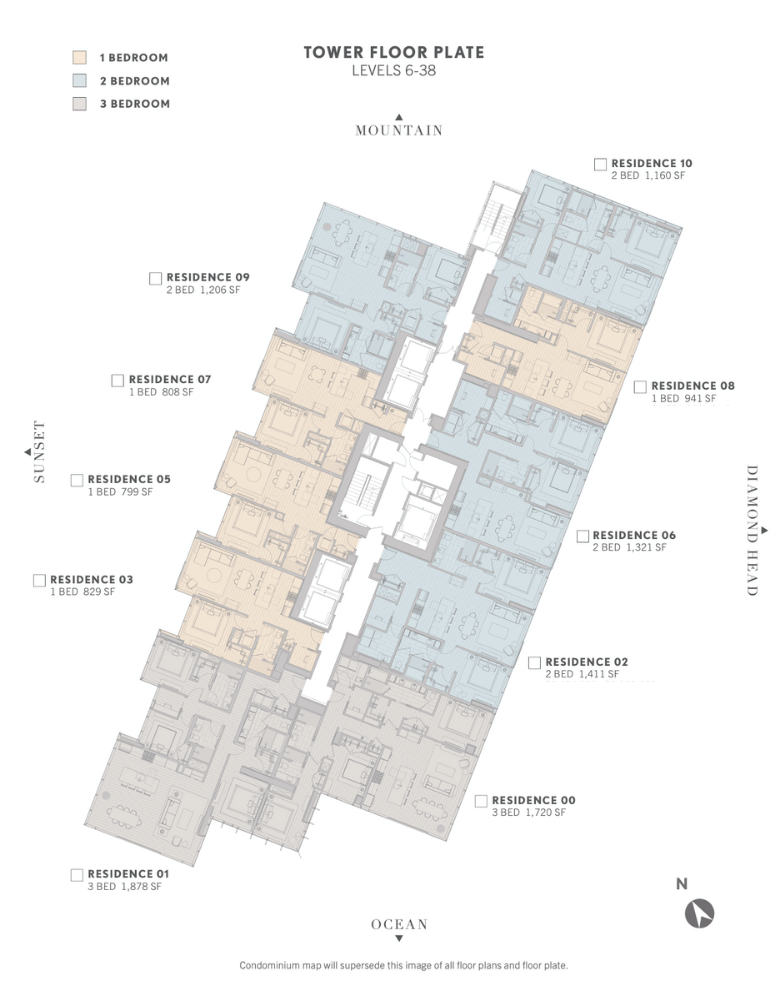 Looking at the floor plan, one thing that jumps out to me right off the bat is that there is only one one-bedroom floor plan located on the Diamond Head side of the building. There will be a huge demand for this unit because the primary views from this building will be on the east-facing side looking out towards Diamond Head.
Kalae Prices
The prices for Kalae are similar to Victoria Place when it first launched with a small premium added because it's the latest project in Ward Village. Kalae is in somewhat of a unique location with a 600-foot buffer between the east-facing side of the building to the next building, Waiea.
One-bedroom Prices - $1.2m - $1.8m
Two-bedroom Prices - $1.6m - $3m
Three-bedroom Prices - $3m - $5m+
The three-bedroom prices are always the most expensive in the building because they have the largest square footage of any units in the building but also because they're located on the front (direct ocean facing) side of the building so they also feature the best views of any units in the building.
When it comes to two-bedroom units, the best in terms of views and size will be the 02 residence at just over 1,400 sqft. A mid-floor 02 unit in Kalae will be roughly $2.7m. I like this floor plan because the bedrooms are split on either side of the living room which provides more privacy for occupants.
The best one-bedroom in the building, hands down, will be the 08 residence. It's the only one-bedroom on the Diamond Head side and you can be sure the views will be stunning. The beauty of being located on the first row is that you don't need to be on a high floor to get amazing views. A low-floor unit in the 08 stack is between the 10th floor and 20th floor will be in the low $1.7m range.
Kalae Ward Village Interest List
What are Kalae Ward Village Prices?
The prices at Kalae Ward Village range from $1.34M for an 808 sqft one-bedroom to $4.5M for a 1,878 sqft 3-bedroom 3-bath direct ocean-facing unit. The average price for a unit at Kalae is just under $2,000 per square foot.
What are Kalae Ward Village HOA fees?
The HOA at Kalae Ward Village is $1.27 per square foot. This fee includes gas for your unit and internet for staff. This fee also includes electricity, gas, water, and sewer for common areas like the amenity deck. Expenses that individual owners must cover for their unit are electricity, gas, water, and sewer expenses which are sub-metered and billed by usage.
An average 1-bedroom unit will cost approximately $1,020 per month
An average 2-bedroom unit will cost approximately $1,500 per month
An average 3-bedroom unit will cost approximately $2,200 per month
What is Kalae Ward Villages Completion Date?
Kalae Ward Village is expected to be completed in 2026. Construction on the project has not yet started.
What is the address for Kalae Ward Village?
The address is 1000 Ala Moana Boulevard. The entrance for the project is located off Auahi Street.