Kaliu "Our Kakaako"
Kaliu is the latest condo project slated for development in the "Our Kakaako" neighborhood of Kakaako. Kamehameha Schools, one of the largest landowners in the state and the masterplan developer of "Our Kakaako" has chosen ProsPac Developemnt to build the next condo project in the neighborhood. The project will be built on a 1 acre site adjacent to the popular SALT shopping complex.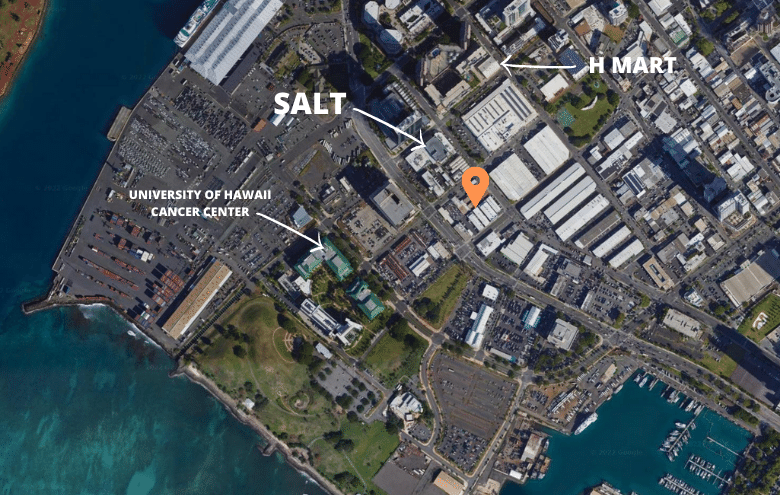 Kaliu is a 400 foot tower that will offer 330 market-priced homes with 42,000 square feet of commerical space. The 42,000 square feet will bring many more dining, gorcery, and retail options to the already popular neighborhood.
Developer: ProsPac
Architect: TBD
Landscape Architect: TBD
The last project that was completed in "Our Kakaako" was Keauhou Place back in 2017. Kamehemeha Schools has been pretty quiet as of late though they seem to be gearing up for a few projects in the next coming years with both Alia and Kahuina being annoucned last year, and now with Kaliu, buyers will sure have a lot of options in the marketplace.
Where will Kaliu be located?
Kaliu will be built on block G which is bordered by Cooke st to the east, Auahi to the north, Coral st to the west, and Ala Moana blvd. to the south.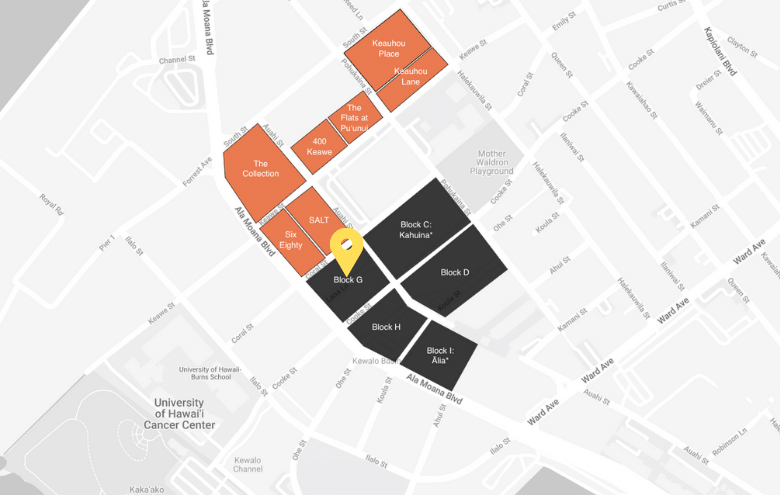 Who is ProsPac Development?
ProsPac is a Honolulu-based real estate developer that was formed back in 2016. Their most recent project, Azure Ala Moana, was a huge success and of the most desirable projects in the Midtown Ala Moana neighborhood.