Kaliu at "Our Kakaako"
Kaliu is the latest condo project slated for development in the Our Kakaako neighborhood of Kakaako. Planned for a parcel adjacent to SALT, Kaliu will be a 400 foot tower with 340 residential units. Kamehameha Schools, one of the largest landowners in the state and the masterplan developer of Our Kakaako has chosen ProsPac Developemnt to build on this highly desired parcel of land. The project will be built on a 1 acre site adjacent to the popular SALT shopping complex.
Developer: ProsPac
Architect: Design Partners Inc.
Landscape Architect: TBD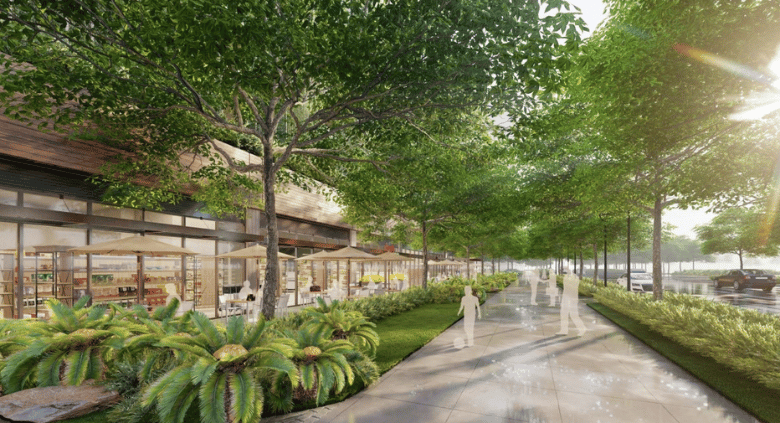 Kaliu is a 400 foot tower that will offer 330 market-priced homes with 42,000 square feet of commerical space. The 40,000 square feet will bring many more dining, gorcery, and retail options to the already popular neighborhood.
Kaliu will have a mix of one-, two-, and three-bedroom units.
Video Overview
Below is a short clip of me going over everything we know so far about Kaliu. The video is about all of the new projects launching in 2023. If you're looking at others projects coming up in Honolulu, this is a must watch.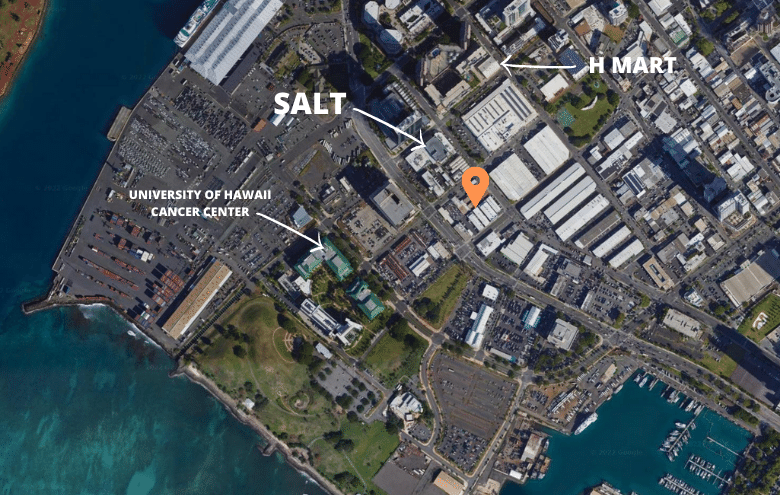 The last project that was completed in Our Kakaako was Keauhou Place back in 2017. Kamehemeha Schools has been pretty quiet as of late though they seem to be gearing up for a few projects in the next coming years with both Alia and Kahuina being annoucned last year, and now with Kaliu, buyers will sure have a lot of options in the marketplace.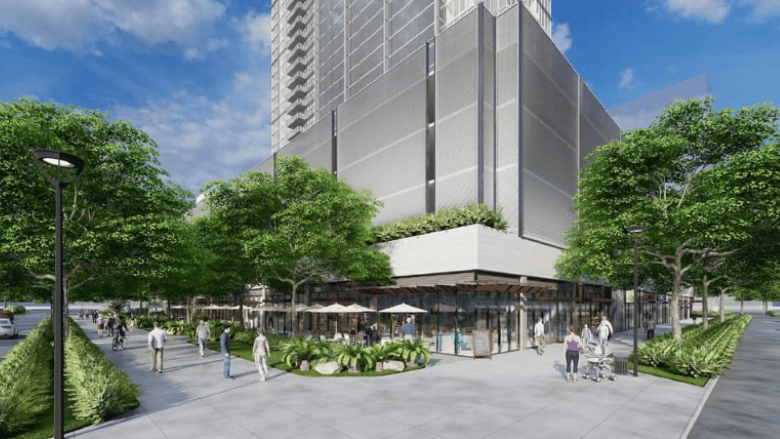 Amenities
Some of the amenities being offered at Kaliu include: swimming pool, fitness center, theaters and more.
Where will Kaliu be located?
Kaliu will be built on block G which is bordered by Cooke st to the east, Auahi to the north, Coral st to the west, and Ala Moana blvd. to the south. Looking at the diagram below, all of the areas in orange and black have a 400 foot height limit on towers. The parcels on the other side of the street of Ala Moana Boulevard are owned by OHA (Office of Hawaiian Affairs) and those parcels currently have a 200 foot heigh limit. OHA is trying to change the height limit from 200 feet to 400 feet which could severly impact the view channels and property values of projects further inland. If you're considering a purchase in the west side of Kakaako, this is something to keep an eye on.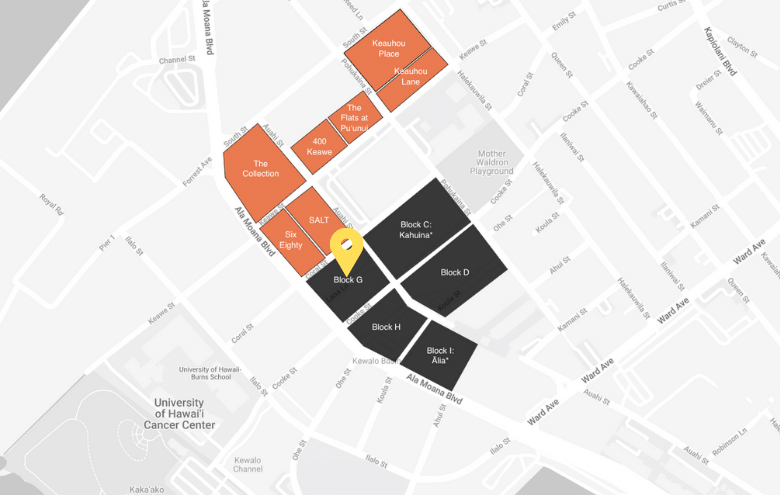 Our Kakaako, Phase II Development
Taking another look at the map above, all of the parcel in black are apart of phase II in the development of Kamehameha Schools' masterplan. Alia, which started sales at the beginning of 2023, is likely going to be the first project completed in phase II with Kaliu or Kahuina likely to be next. Phase II will have a total of five projects providing a variation of residential units from affordable housing to luxury high-rises units.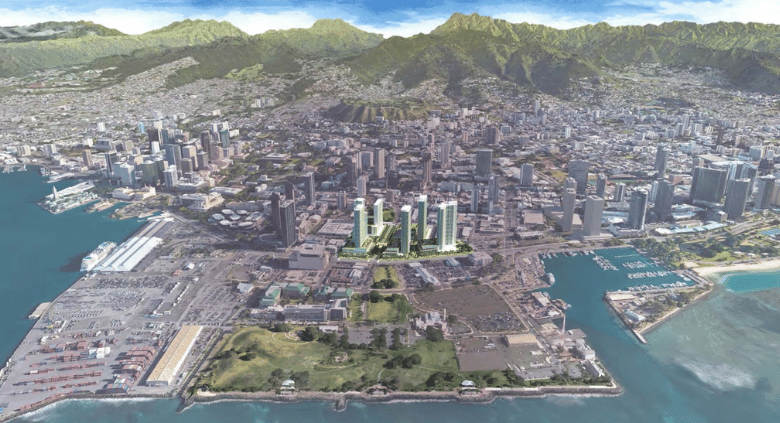 Who is ProsPac Development?
ProsPac is a Honolulu-based real estate developer that was formed back in 2016. Their most recent project, Azure Ala Moana, was a huge success and of the most desirable projects in the Midtown Ala Moana neighborhood today. On Azure, Propac worked closed with Design Partners Inc, a prominent local architecture firm, to design the project. This fruitful partnership was a huge success which is why Prospac has chosen Design Partners as the architect for Kaliu.
When will sales being for Kaliu?
Sales are planned for summer/fall of 2023.
When will Kaliu be completed/built?
Per the developer, if they are able to start sales and being construction in 2023. The project should be completed by 2026.
Why doesn't Kamehameha Schools develop their own land?
Kamehameha Schools (KS) is one of the largest landowners in the state of Hawaii. They own property in Waikiki, Kakaako, Kapalama and many other high value neighborhoods, and that's just on Oahu. Developing their own property might make seem like the smart thing to do but instead they partner with experienced residential developers to help bring these projects to life. By working with exeprienced developers, the projects create a great sense of community and with Kakaako, this community is what brings the buyers. Kamehameha Schools provide guidelines for their developer partners so they could help deliver the KS vision for the area, these guidelines include ample ground floor commerical (which KS retains ownership of), walkable wide sidewalks, and to provide a range of various housing options (i.e. affordable, rental, market rate units).
Will there be affordable housing at Kaliu?
No, there will be no affordable units at Kaliu. The developer plans to purchase affordable housing tax credits from other affordable housing developers in the KS masterplan.