Keeaumoku Towers
Keeaumoku Towers is a mixed-use condo project coming up on Keeaumoku Street that will bring close to 1,000 moderately priced market and affordable housing units for sale later this year. (Keeaumoku Towers is not the real name of the project, the developer has not publicly announced the name yet) The 3.5 acre site fronting Keeaumoku Street bounded by Rycroft and Liona st. will contain two towers with parking, an approximately 0.5 acre park, and roughly 88,000 square feet of commercial space.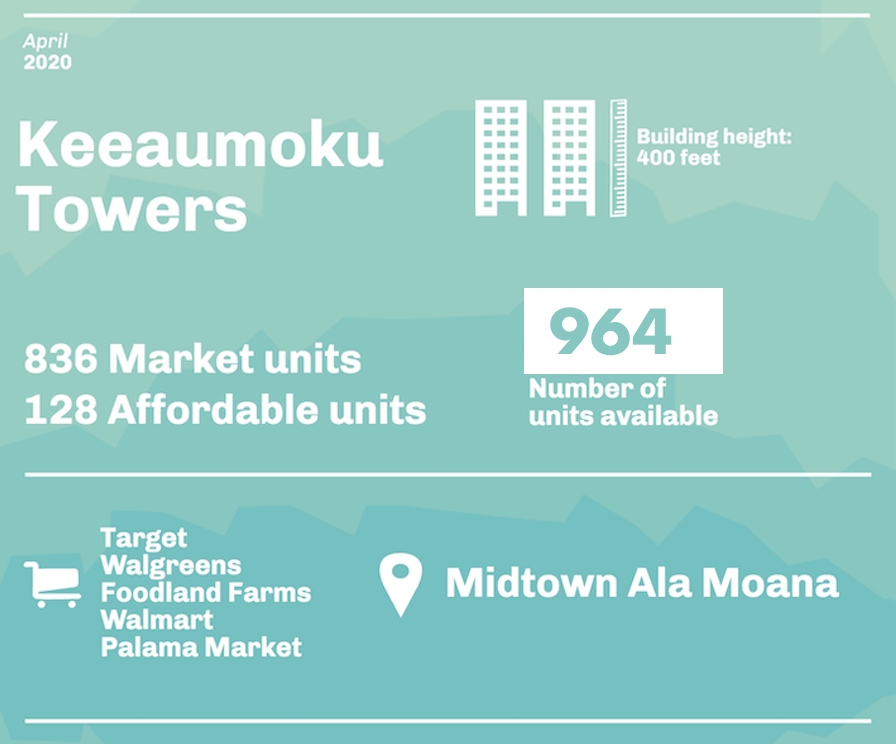 Honolulu City Council approved the twin-tower condominium project that is within the Transit Oriented Development Zone for the Ala Moana Station. The approval allows for both towers to reach 400 feet on par with other new condo projects in the area which include Azure Ala Moana and Sky Ala Moana.
Quick Look: Keeaumoku Towers
Neighborhood? Midtown Ala Moana
Walkability? 5 minute walk to Ala Moana Center
How many market units? 836
How many affordable housing units? 128
What type of units? studio, one-Bed, two-bed, three-bed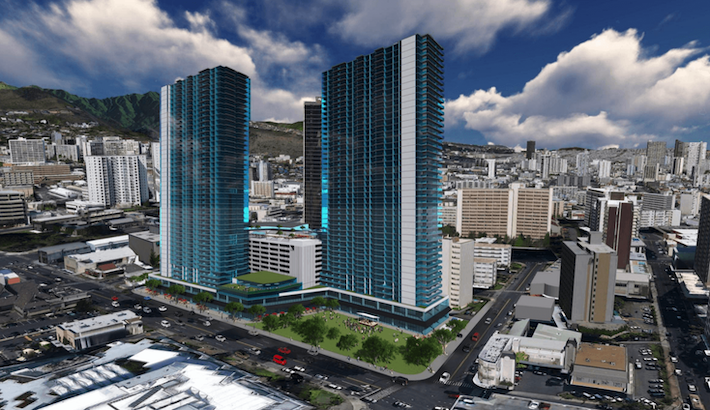 It is expected that the two towers will include 836 moderately priced market units and 128 affordable housing units. The details of the affordable housing units have not been released yet but initial rumors suggest that there would be a 30 year regulated term restriction on the affordable housing units. What does this mean? Basically this means that if you were to purchase an affordable housing unit in this project it would have resale and rental restrictions for 30 years. You cannot rent it out or sell it at market price until that 30 year period is up. That doesn't mean you can't live there for 5 years and sell it though, it means that after 5 years you can sell it for a set price to another affordable housing buyer.
The project will sit at the heart of Honolulu's unofficial "Korea Town" home to Sorabol Restaurant, Yogur Story, Asahi Grill, and other local favorites.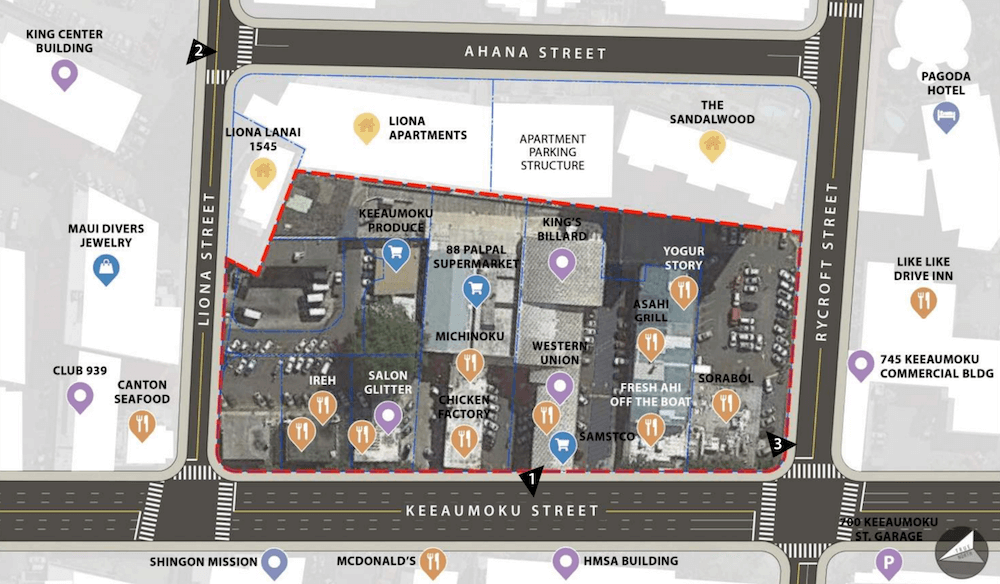 Will Keeaumoku Towers have affordable housing units for sale?
Yes, the project will have an estimated 128 affordable housing units which could range in size from studio, one-, and two-bedroom units. The eligibility requirements are not yet known. If you're interested in learning about the general eligibility requirements for similar affordable hosing projects please have a look at our Affordable Housing FAQs.
What is a mixed-use condo project?
Mixed-use simply means the blending of two different concepts. This project will be a blend of residential and commercial use which is very similar to what many of the condos in Kakaako are doing with restaurants, shops, and even grocery stores located on the ground floor of condo towers. Only time will tell what type of commercial tenants will be apart of this project but having access to restaurants, coffee shops, and potentially a grocery store downstairs will make this particular project that much more desirable.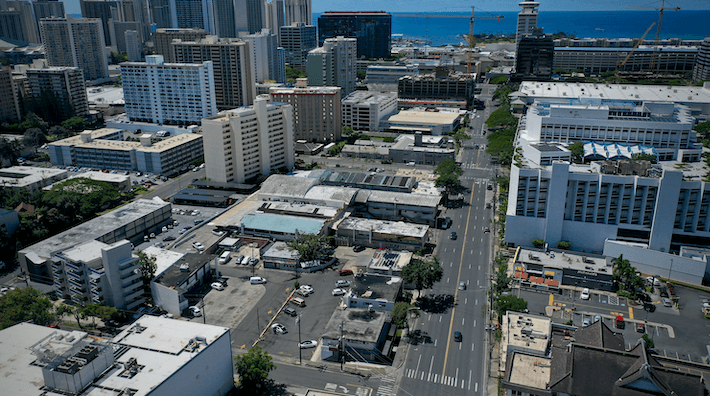 How's the neighborhood?
The neighborhood is going through a lot of change at the moment and I believe this change will have a very positive effect on the community as a whole. This particular area of Honolulu has been recently branded Midtown Ala Moana and currently has three condo projects under construction; The Central Ala Moana, Sky Ala Moana, and Azure Ala Moana. There is one condo-hotel under construction; The Mandarin Oriental Residences and Hotel, and one recently completed condo project called Kapiolani Residence. At maturity, Midtown Ala Moana could see thousands of new residential condo units all within a few minutes walk of the new Ala Moana Rail Station. The Ala Moana Rail Station is the catalyst for all this new development in the neighborhood. The goal of building all this density around the station is to get people out of their cars and either walking or using rail to commute to work.
Are there grocery stores within walking distance?
If you want walking access to grocery stores then Midtown Ala Moana is the neighborhood you need to be in. From the Keeaumoku Towers project site you have several grocery stores within a few minutes walk which include: Walmart, Target, Walgreens, Foodland Farms and Palama Market (local Korean grocer).
Who is the developer for Keeaumoku Towers?
Hawaii-based Keeaumoku Development LLC is the developer behind Keeaumoku Towers. The other members of the development team are Design Partners Inc. which is a well known architecture firm that has designed many other condos in the neighborhood that include Waihonua, The Collection, The Central Ala Moana, and Kapiolani Residence.
How do I get on an email list for this project?
That's easy! Just fill in your information below. My email newsletter goes out roughly once a month or whenever new information about a project is released. You will receive information about other upcoming projects in the neighborhood as well. Understanding the differences and similarities between each project is important when it comes time to make decision about what project is the right fit for you.
spacer