Kuilei Place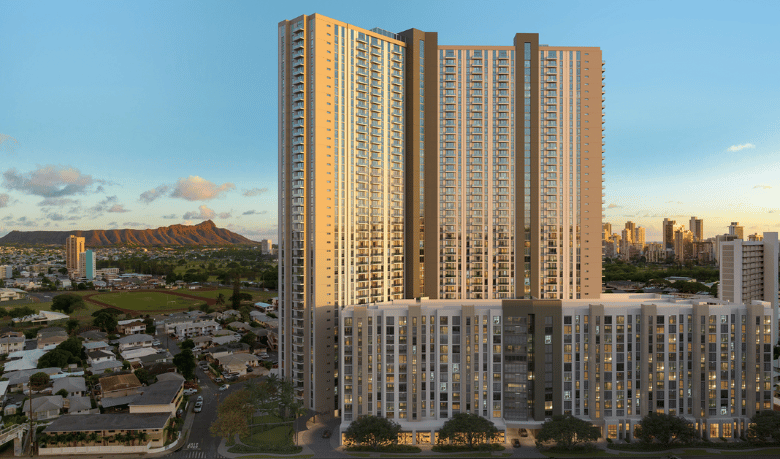 Kuilei Place is a newly proposed residential condo project coming to the Moiliili neighborhood of Oahu. This is the first project of this scale in this particular neighborhood in decades. The project will be located at 2599 Kapiolani Boulevard and will consist of 1,005 residential condo units. 60% of the total unit count or 603 units will be reserved for affordable housing buyers making between 80% and 140% of the area median income. The remaining 402 units will be sold as market-rate units.
The unit mix at Kuilei Place will be 1-, 2-, and 3-bedroom residences located between two towers. There will be a 12-story tower along Kapiolani Blvd as well as a 43-story tower sitting adjacent on the Diamond Head side. A large parking strucutre to accomodate the 1,670 parking stalls will sit between the two buildings. Commerical spaces will also be located along Kapiolani Blvd which will provide residents with some retail/restaurants amenities.
43 - story makai tower will have 831 units
12 - story mauka tower will have 174 units
13 story parking structure
Developer: Kobyashi Group
Architect: Design Partners Inc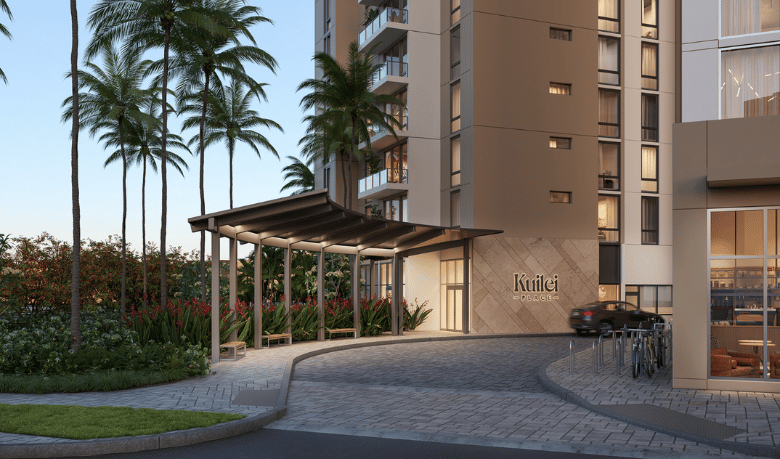 Other Affordable Housing Projects to Consider:


Prices for market units:
| | | | | |
| --- | --- | --- | --- | --- |
| Unit Type | Bedroom | Price Range | Size | Unit Count |
| Market | 1 | $685,500 - $780,000 | 605 sqft - 640 sqft | 54 |
| Market | 2 | $893,500 - $1,099,000 | 883 sqft - 987 sqft | 253 |
| Market | 3 | $989,000 - $1,250,000 | 1075 sqft | 86 |
| Market | Live/Work Loft | $1,222,000 - $1,225,000 | 1084 sqft - 1086 sqft | 9 |
Prices for affordable units:
| | | | | |
| --- | --- | --- | --- | --- |
| Unit Type | Bedroom | Price Range | Size | Unit Count |
| Affordable | 1 | $370,600 - $557,800 | 538 sqft | 148 |
| Affordable | 2 | $521,800 - $732,300 | 744 sqft | 382 |
| Affordable | 3 | $695,900 - $813,300 | 943 sqft | 73 |
The developer and architect team are some of the most experienced in the state when it comes to residential proejcts. The Kobyashi Group is the developer who has previously done some of Honolulu's most luxurious condo projects like Park Lane Ala Moana, One Ala Moana, Hokua and more. The architect for Kuilei Place is Design Partner Inc. These guys have done most of the high-rises coming up in Honolulu right now like The Park on Keeaumoku, Azure, Sky Ala Moana, The Collection, and Waihonua.
1,670 Parking Stalls
Approximately 600 Bicycle Parking
7,211 Sqft Commercial Space
50,643 Sqft of Open Space

Amenities
The amenities proposed at Kuilei Place are a swimming pool with sun decks and tables, a children's play area, walking paths, and ample lawned areas. On the 43rd floor you will have two private dining areas, which will be amazing at sunset, and a karaoke room.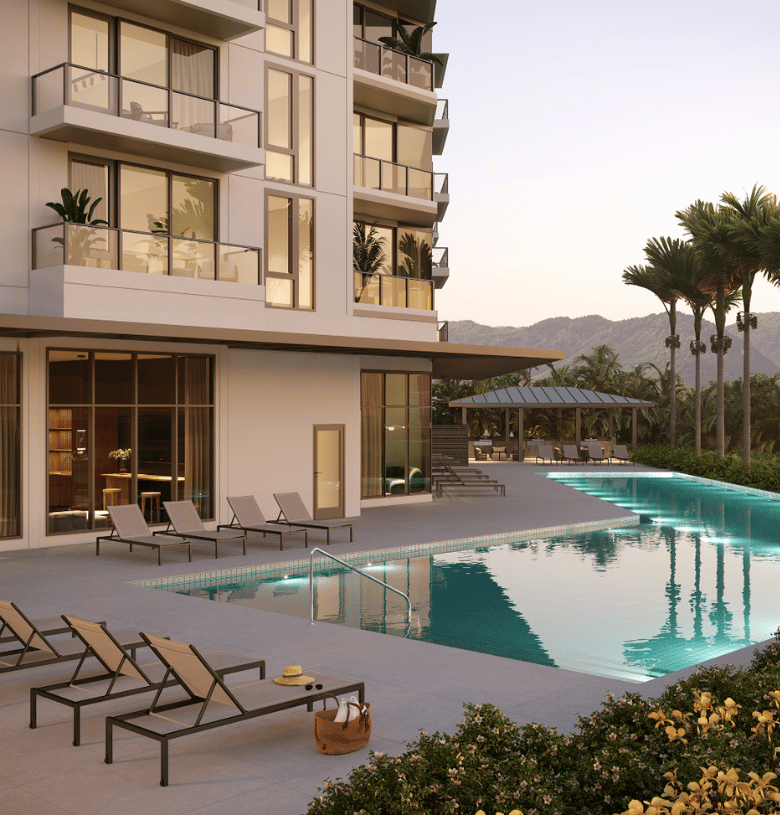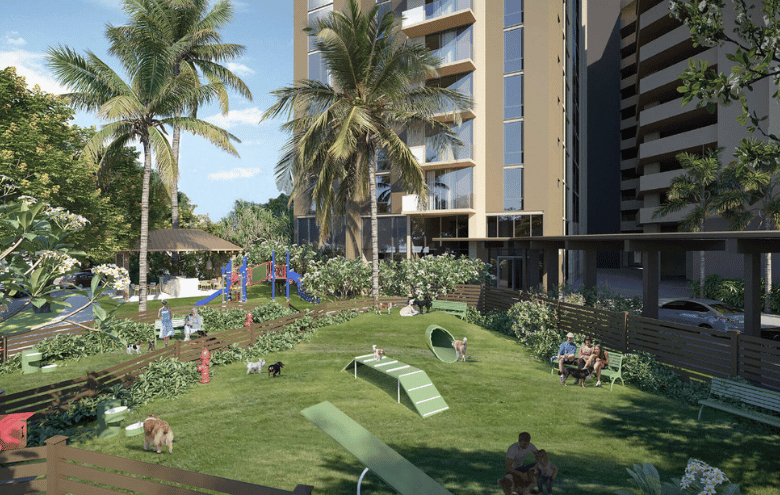 Neighborhood & Location
Kuilei Place is located in the Moiliili neighborhood of Honolulu. This is a lesser known neighborhood that hasn't seen new development in decades. A five minute walk east you'll hit Market City Shopping Center where you'll find many restaurants and shops along with a full-size grocery store, Foodland. This isn't the most walkable neighborhood though it is located centrally in Honolulu with quick (less than five minute drive) access to the University of Hawaii, Kaimuki shops and restaurants, and wold-famous Waikiki Beach.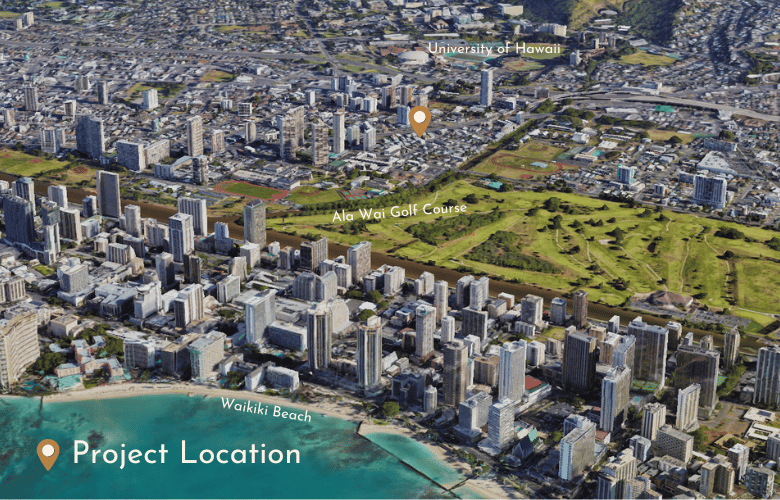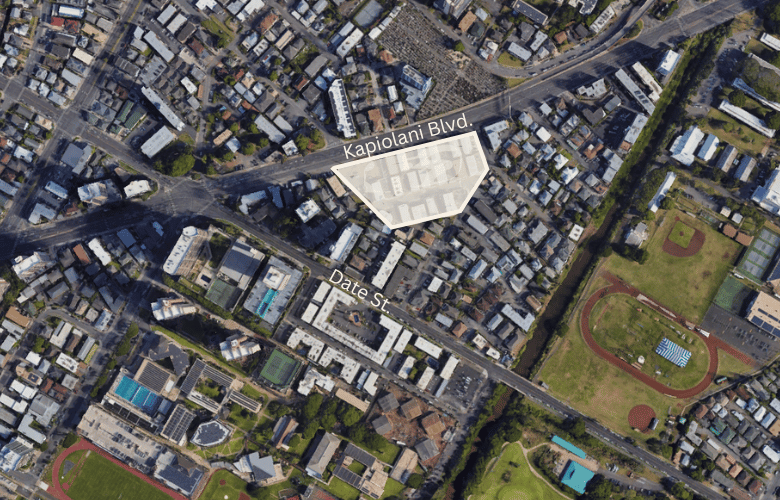 Floor Plans
Below are the project floor plans. Floors 2 - 12 will have the same layouts. The floor plan changes from floors 13 - 42 and again on the 43rd floor, aka the penthouse level.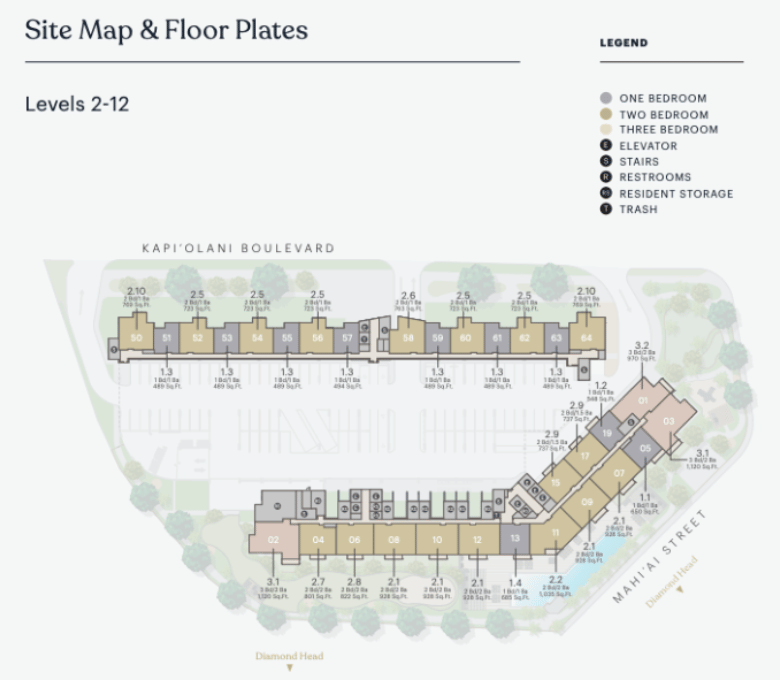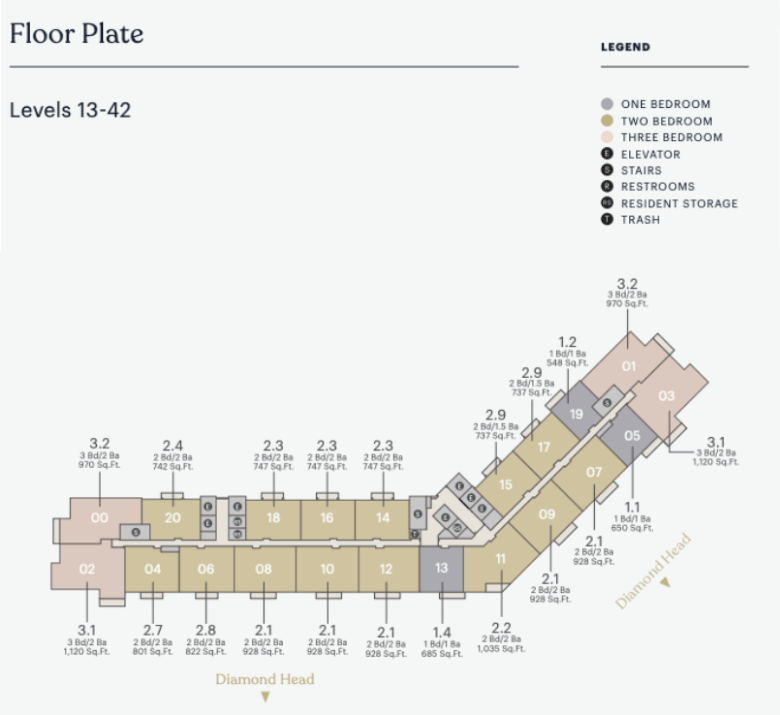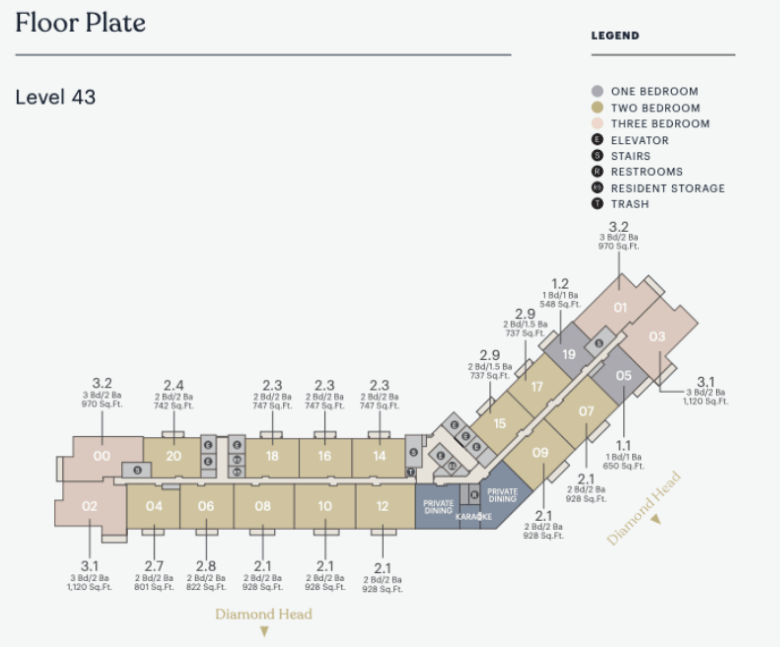 Affordable Units
1 - Bedroom (538 sqft)
2 - Bedroom (744 sqft)
3 - Bedroom (943 sqft)
Market Units
1 - Bedroom (645 sqft)
2 - Bedroom (941 sqft)
3 - Bedroom (1096 sqft)
The Residences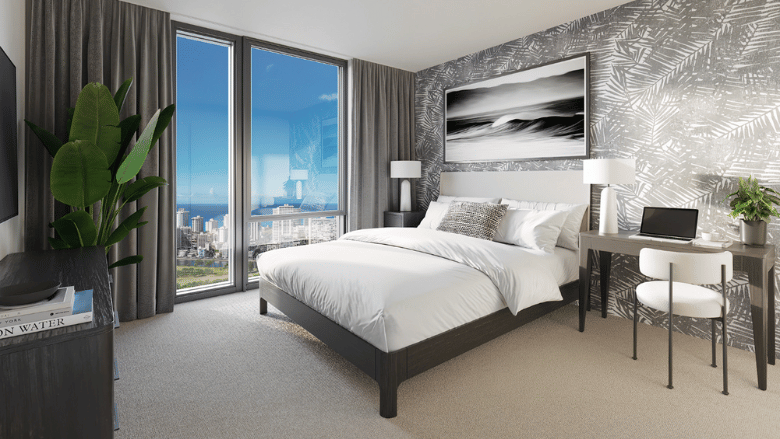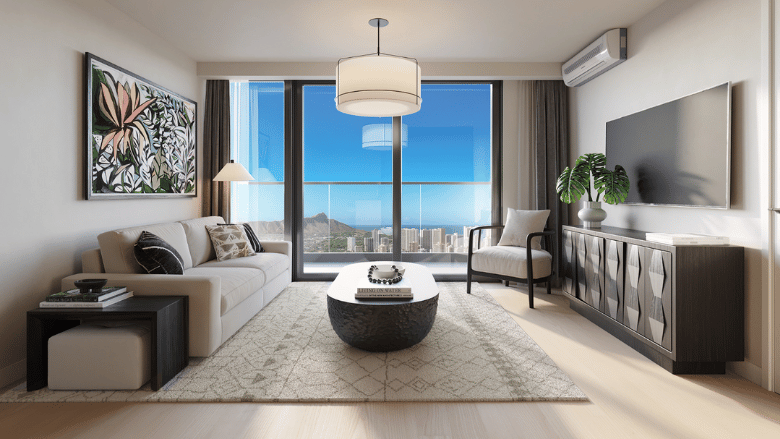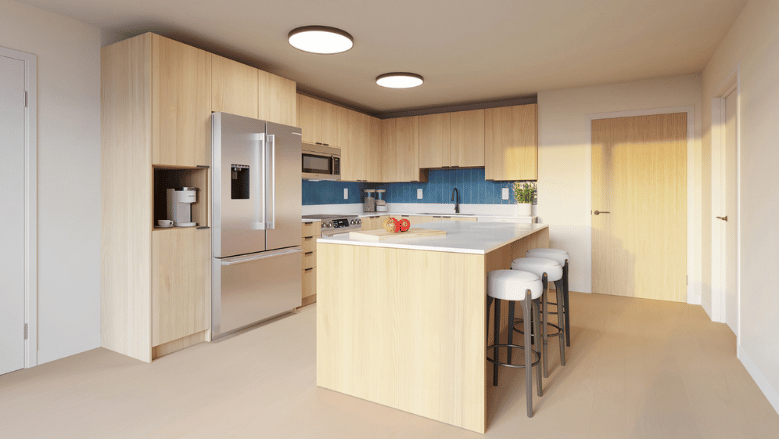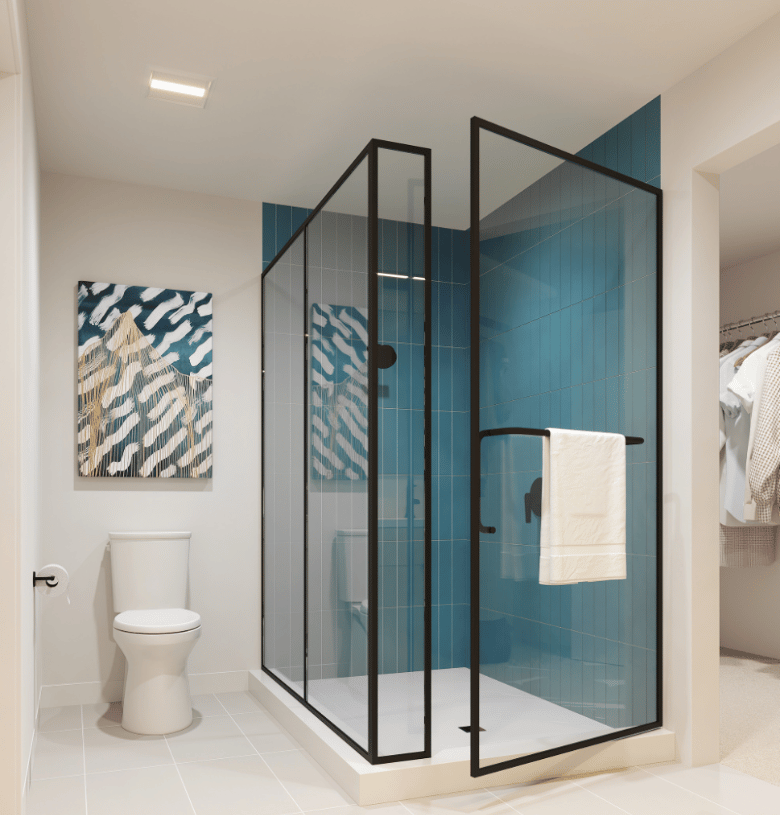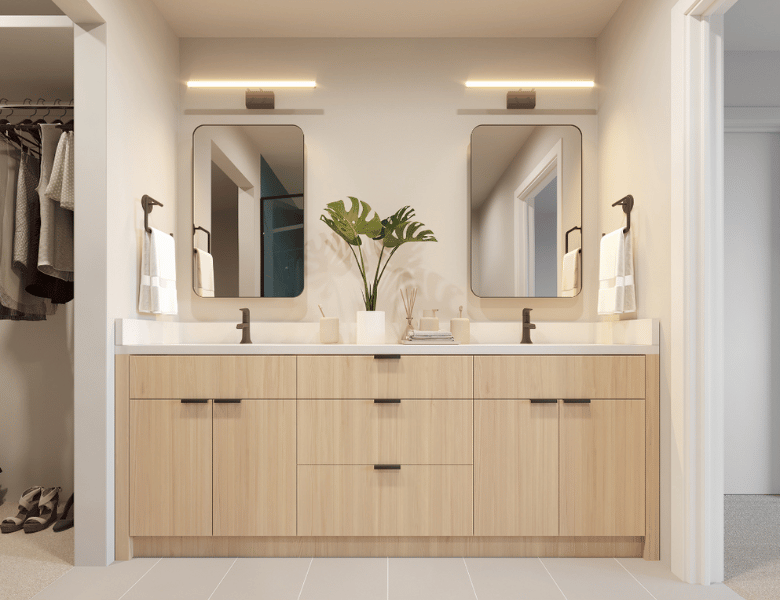 Affordable Housing
The affordable housing units at Kuilei Place will fall under the HHFDC guidelines, have a look at our Affordable Housing FAQs. These guidelines, at a snapshot, require that each unit remain affordable for a duration of 10 years from building completion. This means that if you purchase a unit in the building and only live there for seven years before you decide to sell it, you must sell it to another affordable housing buyers that qualifies under the HHFDC guidelines. The HHFDC also has a first right of refusal to purchase this unit back from you. If you decide to sell after 10 years you can sell it at market price and pay a shared appreciation to HHFDC.
What is shared appreciation?
Shared appreciation represents a percetage of the profit realized when an owner sells an affordable housing unit. Shared appreciation is only paid when a unit owner sells after the designated term of 10 years is over. Why is there a need to pay a shared appreciation? The HHFDC program provides tax credits to developers to build these units for less than market price. In return, for providing the "discount" in price at the time of purchase, buyers share some of the profit back with the state agency.
How much is shared appreciation?
I'm not sure what the percentage will be for Kuilei Place, but if we take a look at the recently completed HHFDC project in Honolulu called The Central Ala Moana, the formula is as follows: Original Fair Market Value of the property (this is determined by an appraisal), minus the original purchase price, divided by the Original Fair Market Value and then rounded to the nearest one percent. Example below.
$600,000 (Original Fair Market Value)
- $500,000 (Original Purchase Price)
= $100,000
$100,000 / $600,000 = 16.6% rounded to the nearest 1% would be 17%.
17% will be your shared appreciation percentage when you eventually go on to sell. So if you stand to make a $100,000 profit, $17,000 will go back to the HHFDC in this example.
Can I rent out my unit?
No. One of the program requirements is that the unit is owner-occupied and used as the owner's primary residence.
Here are some Affordable Housing FAQs if you'd like to learn more.
Kuilei Place Interest List