Launiu Ward Village
Launiu Ward Village will be the next Howard Hughes projects coming to the Ward Village neighborhood. This project will be located on block 6 at the corner of Ala Moana blvd. and Ward Avenue. This project was just annouced at the Ala Moana - Kakaako neighborhood meeting so it is still very very early, this project has not been permitted yet and sales are likely many months away from starting.
There isn't much information about this project available right now but what I do know is that there will be 486 total residences in the building including 90 homes in the podium. The podiun will wrap around the parking strucutre of the building on the Ward ave and Ala Moana blvd side of the project. There will be studio, one-, two-, and three-bedroom residences available in the building. It is unclear at this time whether or not there will be an affordable housing component to this project.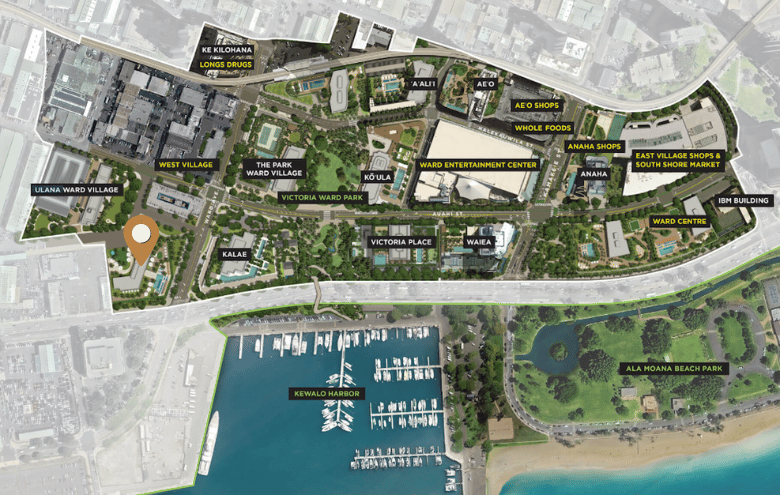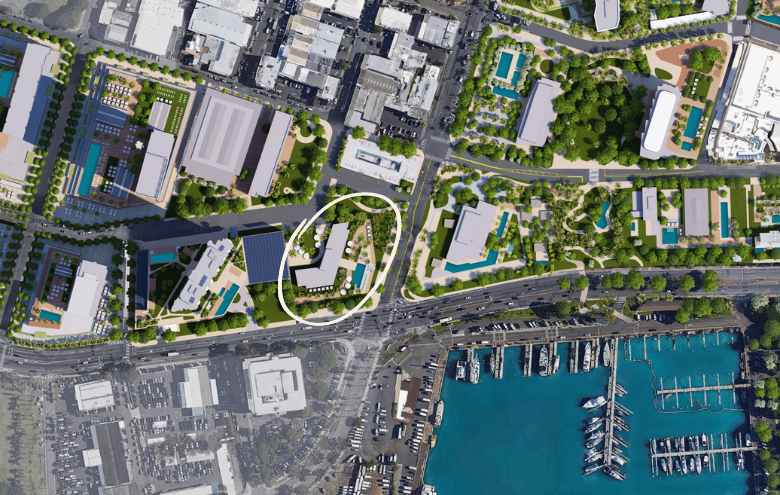 On the ground floor you can expect roughly 20,000 sqft of commerical space, which could include restaurant, retail, and other establishments of that nature. There will be 16,000 sqft of open green space with meandering sidewalks and a lot of new landscaping providing shaded walkways.
Launiu is located on the first row, but because it is not an oceanfront parcel. I think because of this, we won't see a level of finish close to Kalae and Victoria Place and should expect something similar to Kalae and The Park Ward Village. I can imagine Howard Hughes will turn the tower slightly to have the same orientation as Kalae to maximize harbor and ocean views.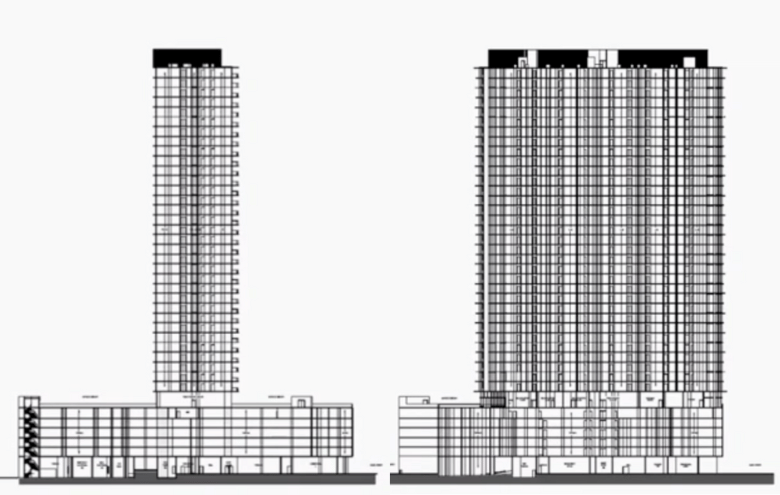 If you missed out on other projets in the past like Vicotria Place and Kalae you'll definietly want to get in touch with me so I can make sure you're one of the first to know when sales for Launiu will start.