Mandarin Oriental Residences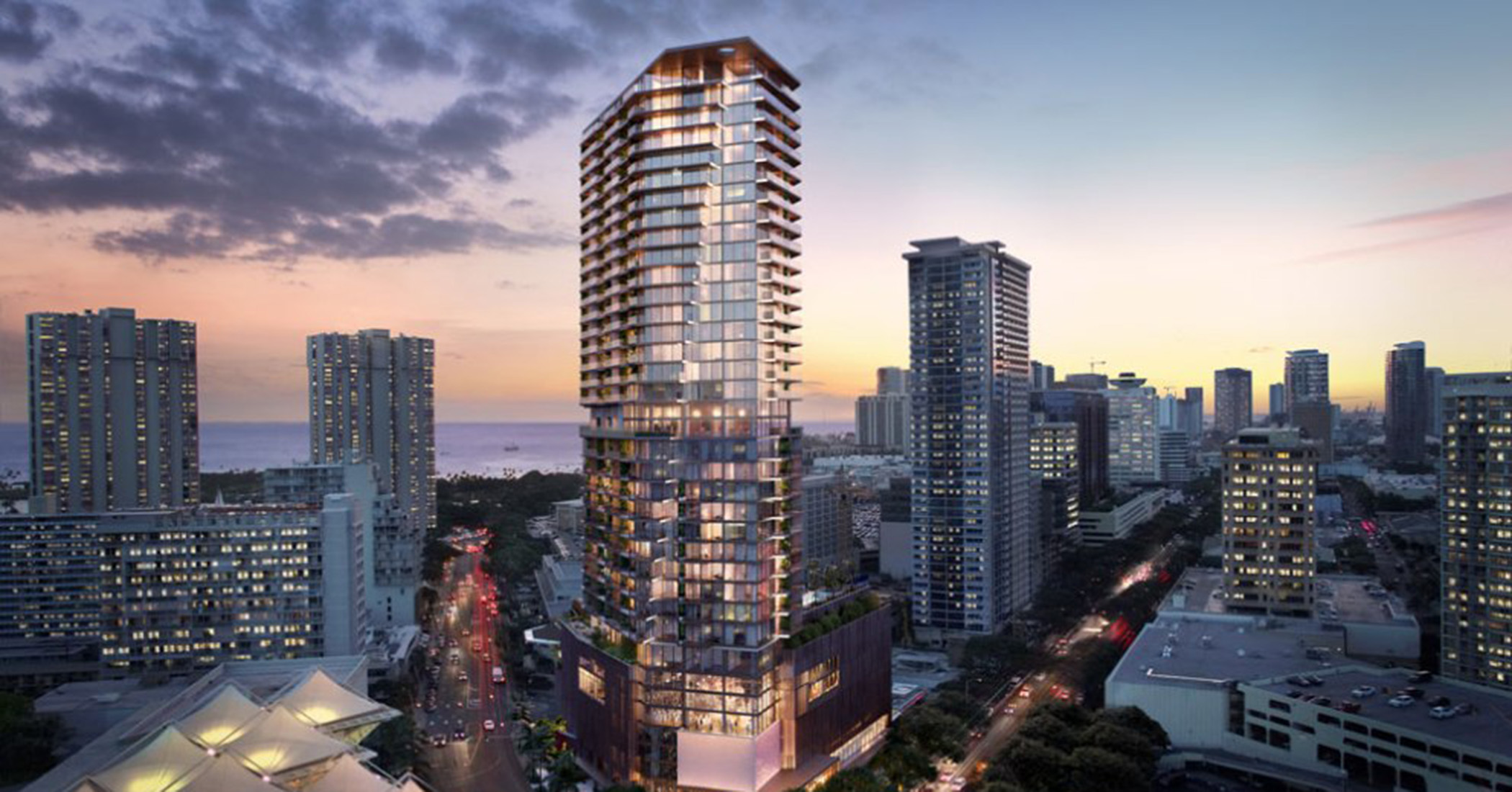 The Mandarin Oriental brand has been synonymous with luxury for many decades and it's making it's second appearance here in the Honolulu market. The Kahala Hotel was once managed by The Mandarin Oriental brand but has since changed management. This new high-rise by Salem Partners, out of Los Angeles, will reintroduce this luxury brand to our market in the form of luxury residences. The project will be located on the corner of Kapiolani Blvd and Atkinson across the street from the Convention Center.
In the past few years we've seen many condo-hotels come up such as Trump, The Ritz-Carlton Residences which has two towers, and now The Mandarin Oriental. I believe the shift has to do with Honolulu's large pool of foreign buyers who want to own luxury property here in Hawaii but only use it for a few weeks out of the year. With a condo-hotel it gives the owner the opportunity to get some rental income by putting the unit in the hotel pool. It's really the ideal investment if you don't live on the island full-time. The Mandarin Oriental will have 99 luxury residences along with 125 guest rooms and suites. It's unclear at this time if you'll be able to rent out your residence in the hotel guest pool.
The Amenity Deck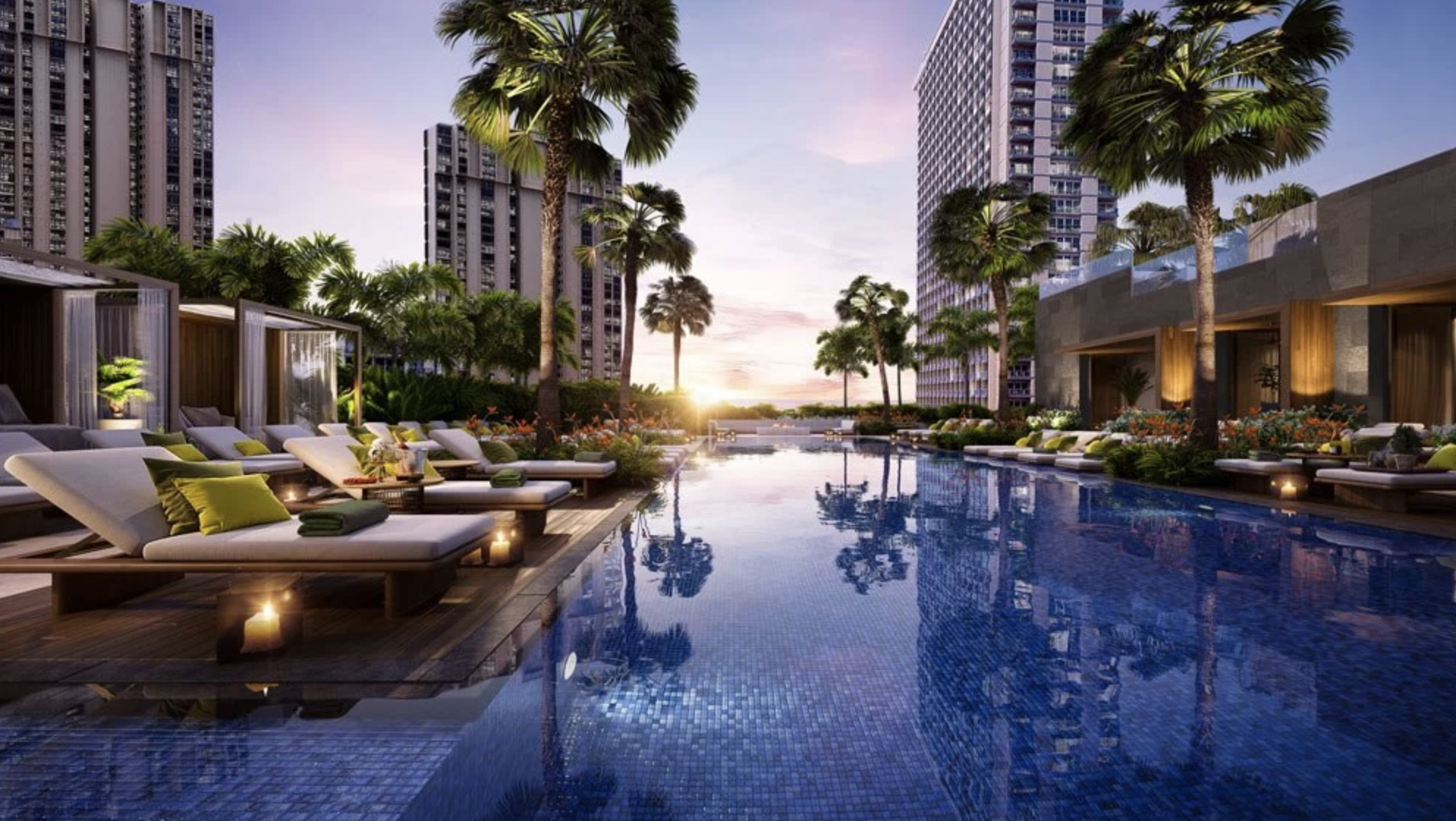 Along with all the amazing amenities that luxury buildings like this one has to offer, The Residents of the Mandarin Oriental will also be pampered with care by the hotel colleagues. Even with the most luxury buildings in Honolulu, it's the staff of the building that will truly make you feel like royalty.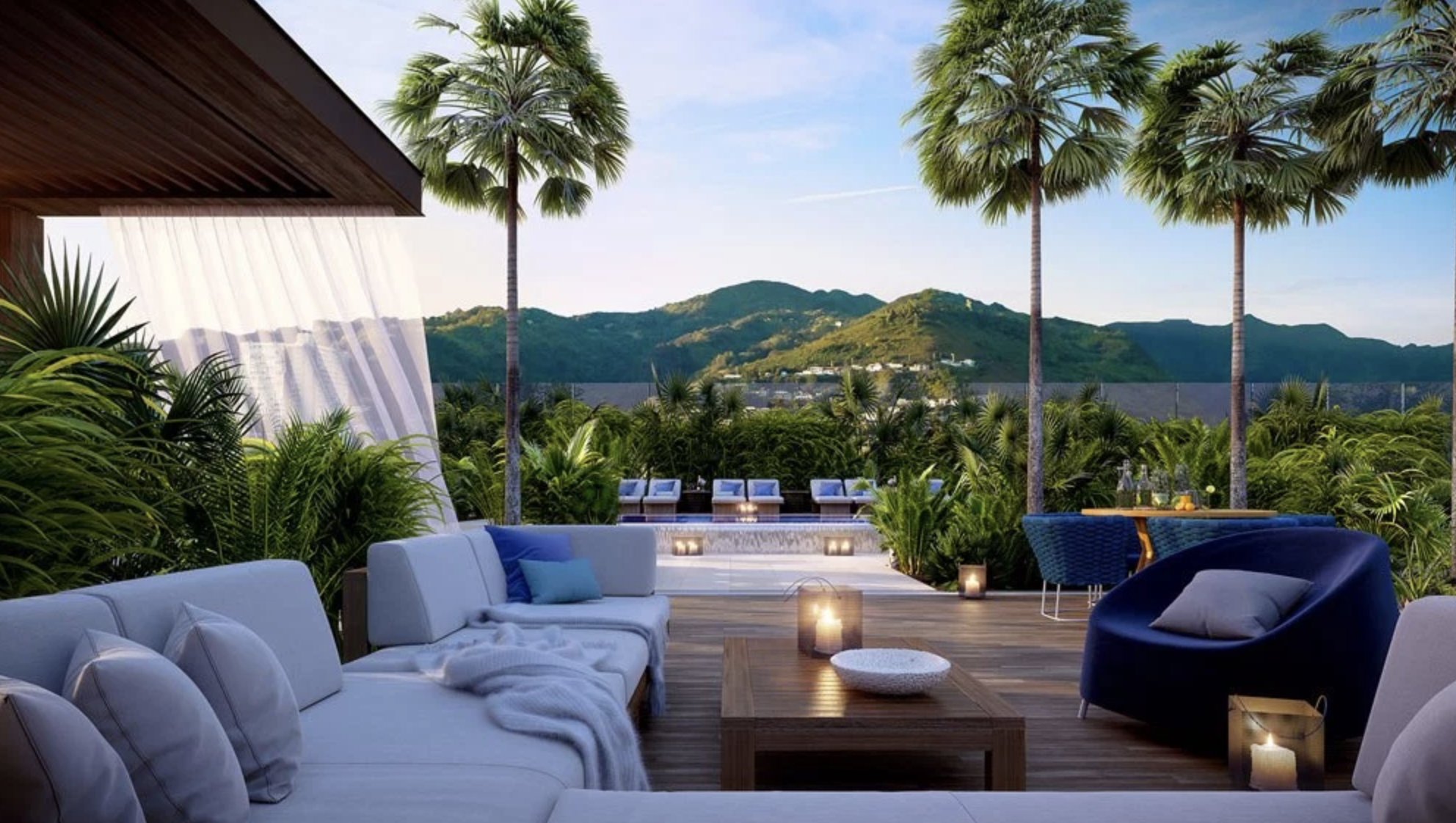 On the 9th floor (resident only) amenity deck you will find an indoor/outdoor terrace featuring a swimming pool and cabanas. Owners can enjoy the 13,000 sf spa which will be the largest and most luxurious on the island of Oahu. Beyond the confines of the building is the rapidly developing Ala Moana neighborhood. You're steps away from Ala Moana Shopping Center, one of the nations most amazing outdoor malls, minutes from Ala Moana Beach Park perfect for morning swims or afternoon strolls, and did I mention all the amazing restaurants the line Ala Moana Boulevard?
The Neighborhood
For those that love the excitement and nostalgia of Waikiki, but get overwhelmed with the crowds of tourists, The Mandarin Oriental is for you. The project is situated on the edge of the Ala Moana neighborhood right at the entrance to Waikiki. A quick Uber or taxi and you're in the heart of it all.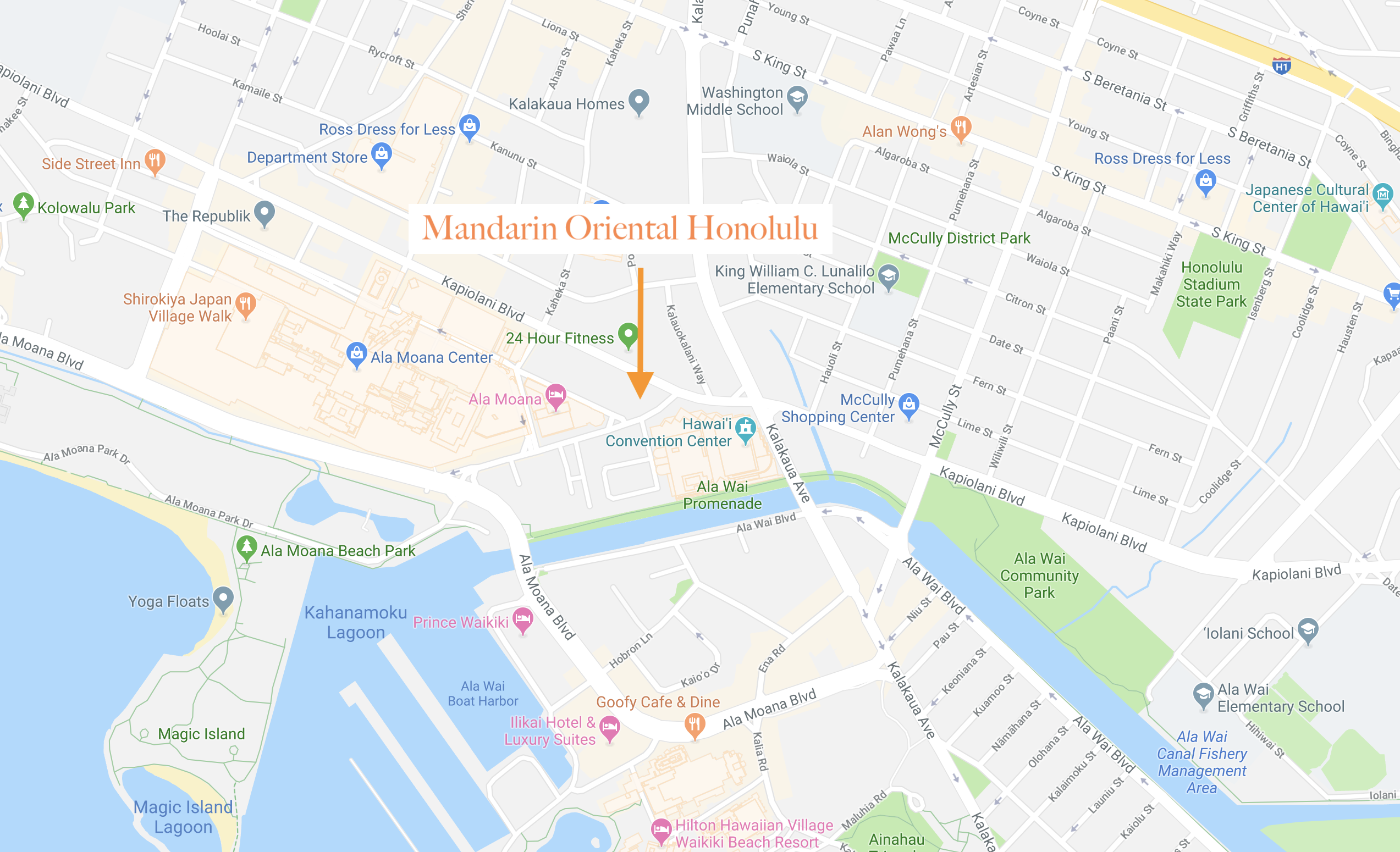 Features of the Residences
It's unclear at this time what types of finishes and materials the developer will use or if the units will come furnished or not. If you're familiar with the Mandarin Oriental brand you will know that these units will be amazingly designed and every detail will be considered.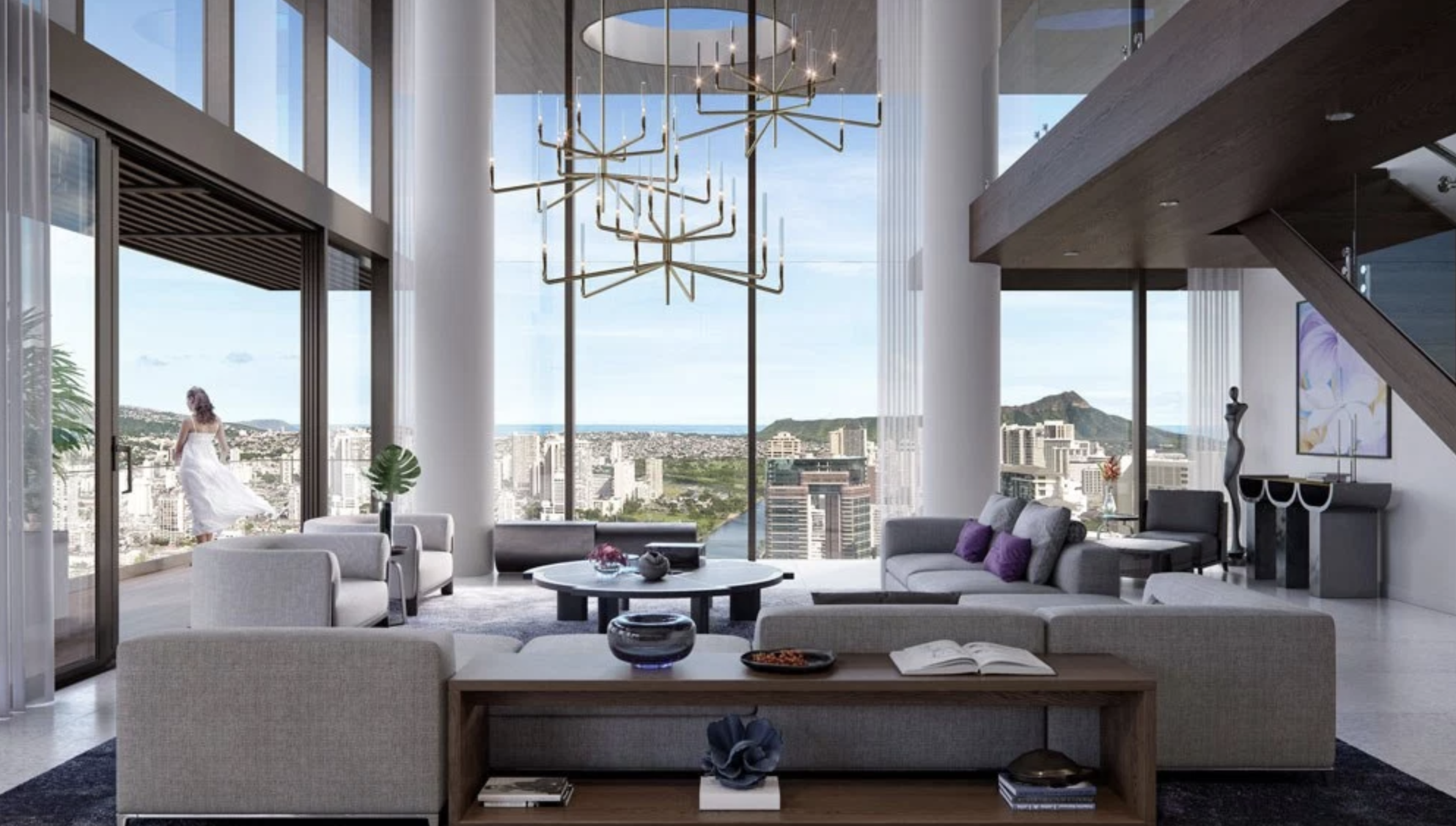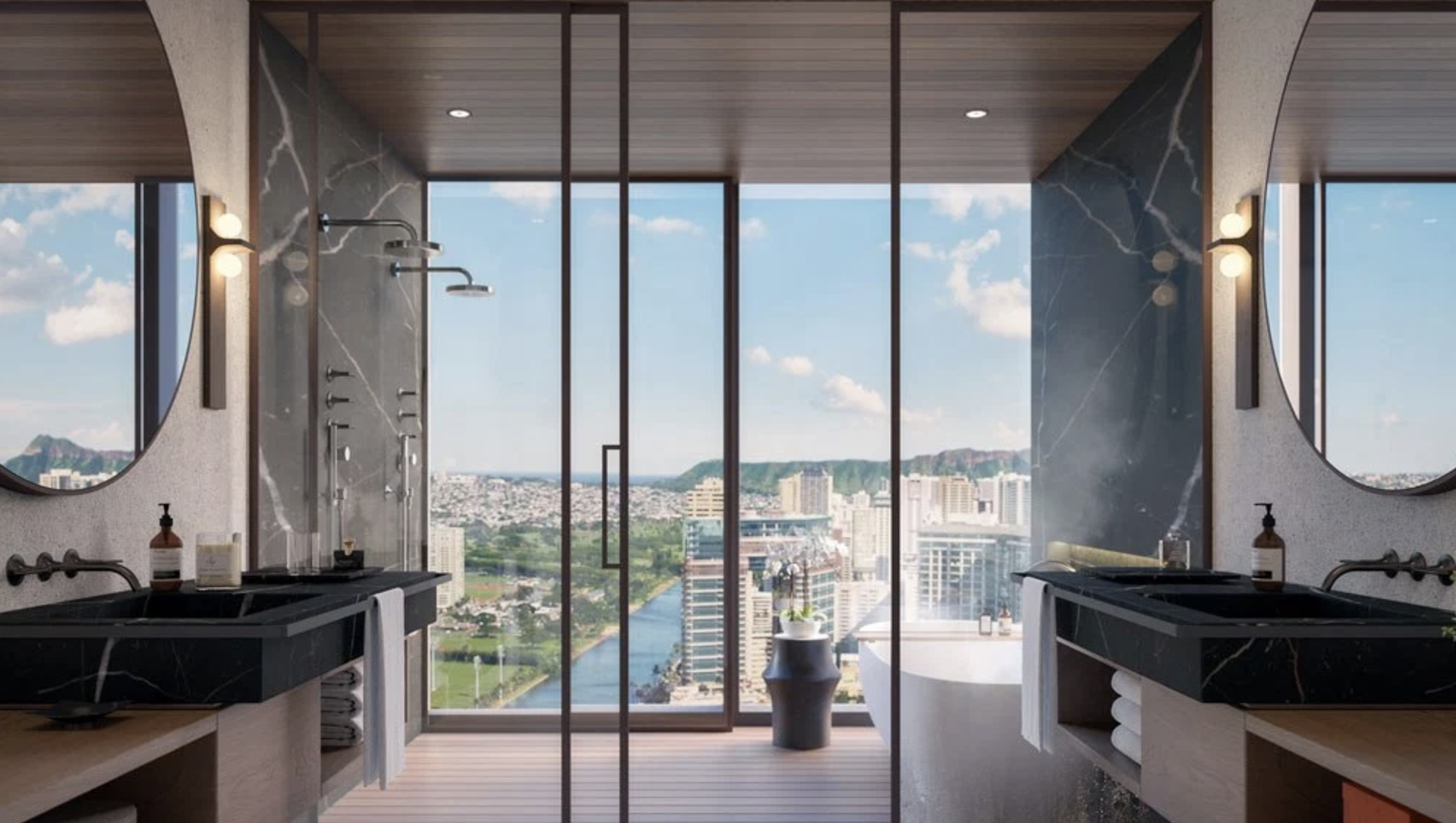 The Mandarin Oriental Honolulu Interest