Victoria Place
Victoria Place is one of the premier luxury condo projects coming up in Honolulu. It is located in Howard Hughes' 60 acre masterplanned community, Ward Village. The project is currently under construction (scheduled to be completed in 2024) and is located between Waiea and Victoria Ward Park. Victoria Place will feature 350 residences with 15,590 square feet of open space on the ground level with 64,105 square feet of recreation space. Victoria Place has a timeless design identity that is reminescent of old Hawaii.
Project Update July 2022: Victoria Place is officially 100% sold out! If you're interested in purchasing in the next front row condo project in Ward Village have a look at Kalae (2026) or The Launiu (Launching later in 2023).
Page Directory: Neighborhood | Amenities | Floor Plans | Features of the Residences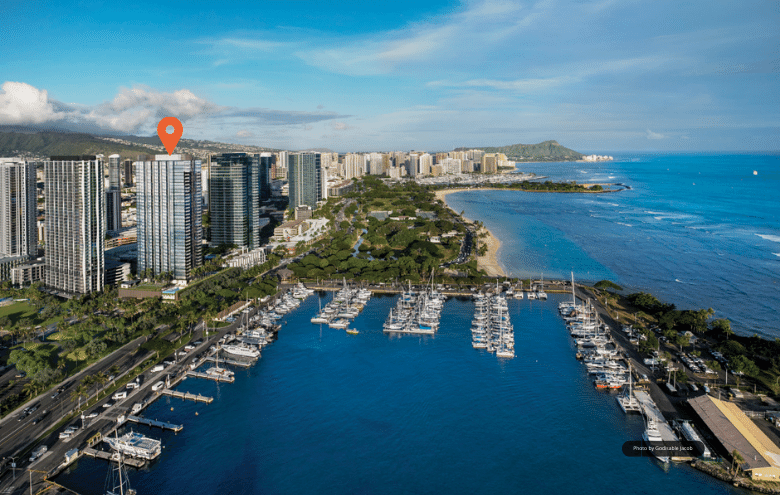 The architect for the project will be Solomon Cordwell Buenz who is no stranger to building luxury residences in Honolulu and Ward Village. They were previously involved in Park Lane Ala Moana, Anaha, and One Ala Moana. The landscape architect for the project is Vita Planning and Landscape Architecture out of San Rafael, California, who's already well known in the Hawaiian Islands for their work at Kukio on the Big Island. Vita will also be designing Victoria Ward Park and Kalae so you can be sure the landscaping in the part of Ward Village will be on point!
The ultra-luxury genre of condos in Honolulu include Park Lane Ala Moana and Waiea. These are condos featuring unobstructed oceans views located on the front row. These projects command very high prices because ocean facing view planes will be preserved for life.

The Neighborhood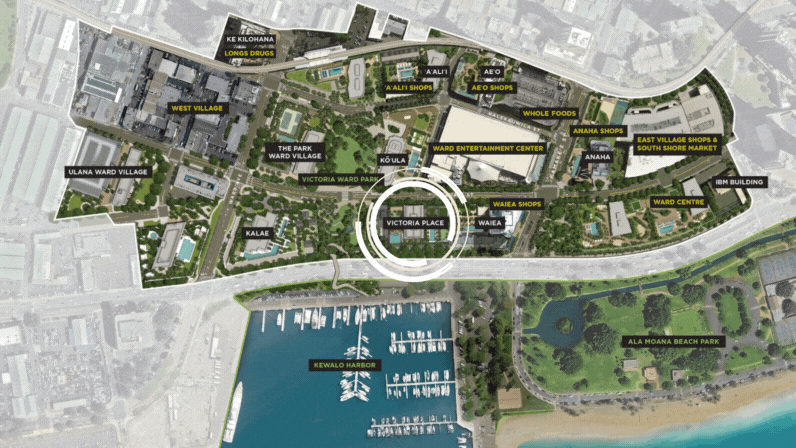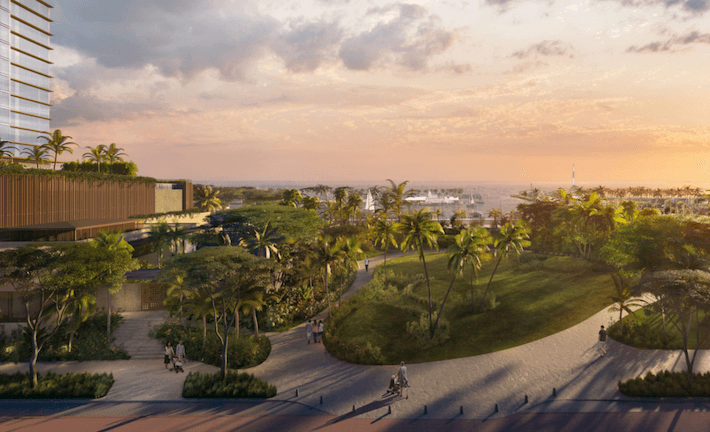 With every new Ward Village condo, the masterplanned vision of Howard Hughes comes closer to fruition. The walkability within Ward Village is already unlike any other residential neighborhood in Honolulu. Wide treelined sidewalks, great restaurants, the largest Whole Foods Market in the state, and 24 hour security within the entire community. Howard Hughes has plans to activate the Kewalo Harbor to create a retail and restaurant experience on the water. Creating a more dynamic experience within the community bringing in the beautiful Harbor located across the street and the surf culture of Kewalo Surf Break.
Amenities at Victoria Place
The total amount of recreation space at Victoria Place will span 64,105 square feet Spread out between ground floor amenities and a 5th floor recreation deck. That will include 48,055 square feet of outdoor space and 16,050 square feet of interior space. The project is still in its very early stage but some of the amenities we can expect are three (3) pools, two (2) jacuzzis, an event lawn, BBQ cabanas, fitness facilities and a plethora of gathering and entertaining spaces.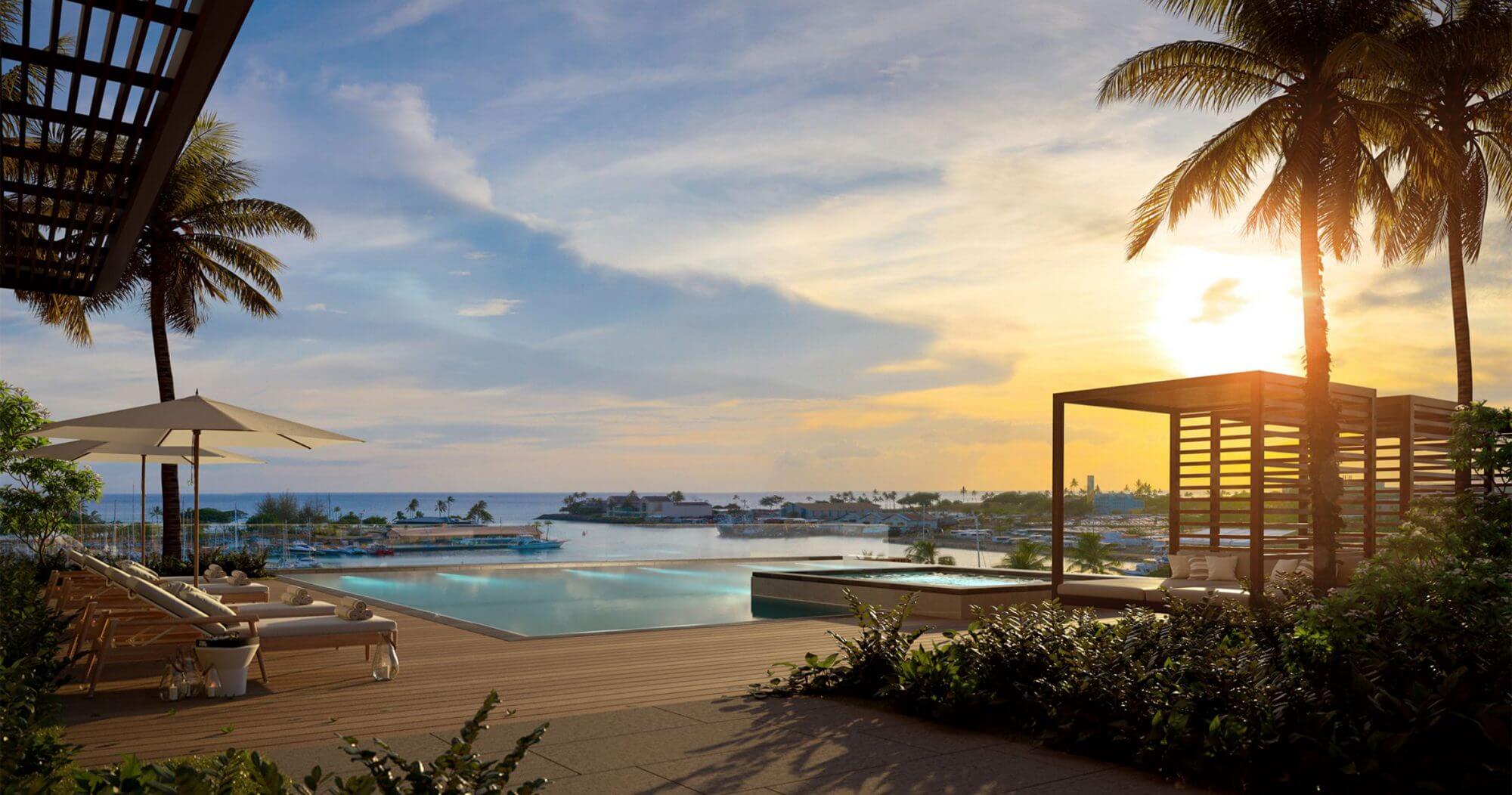 The unique thing about Victoria Place is the amenity deck being split in two by the tower. This leaves you two separate areas for activities. According to the permit application submitted to the HCDA "The Sunrise Lanai" on the Diamond Head side of the building will be focused on health and wellness with fitness facilities, a lap pool, and lawns for gathering and group exercises. "The Sunset Lanai" located on the Ewa side and overlooking the park and harbor, is geared towards relaxation and entertaining. There will be several dining facilities, a great lawn and a recreation pool.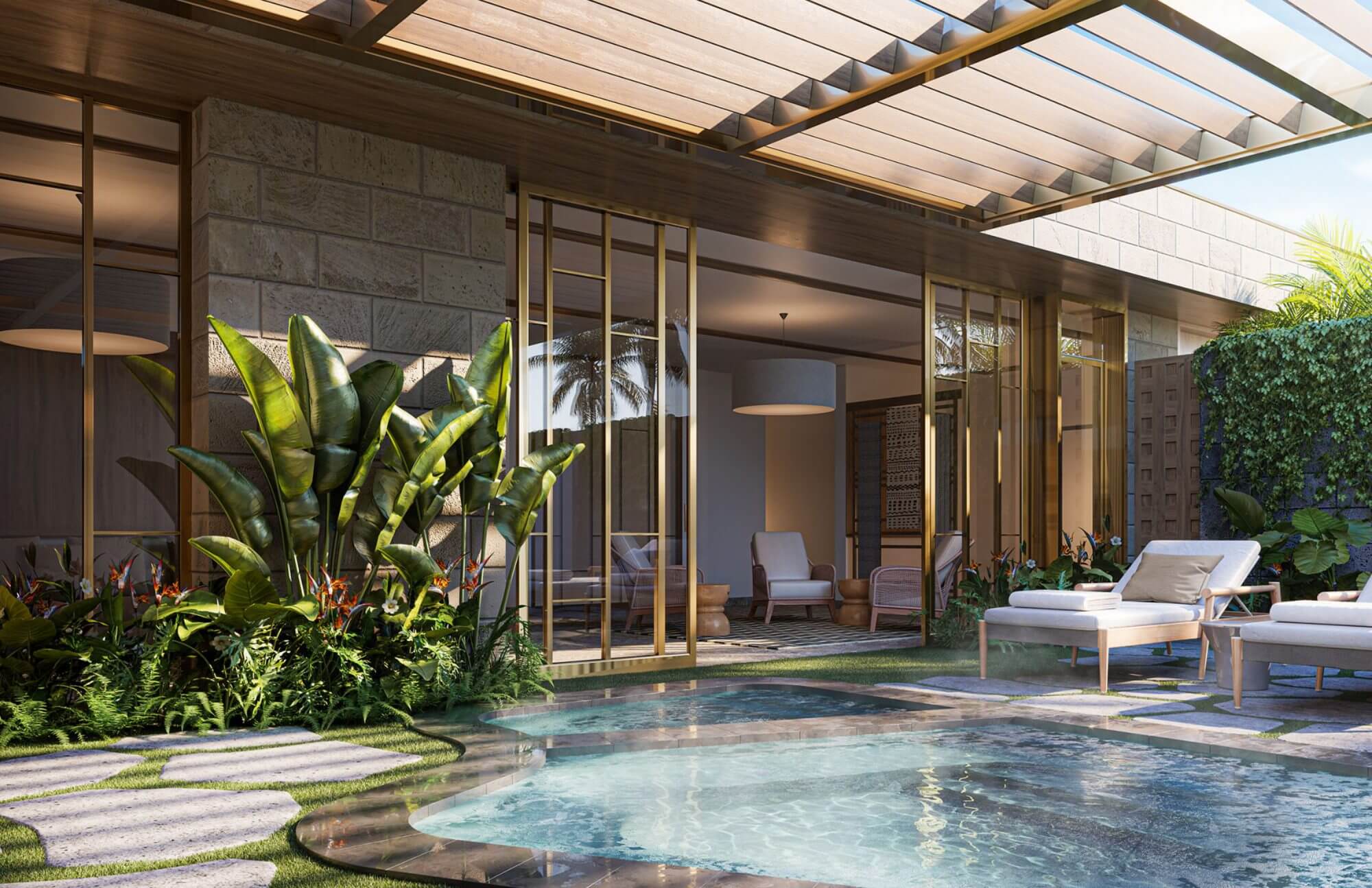 Floor Plans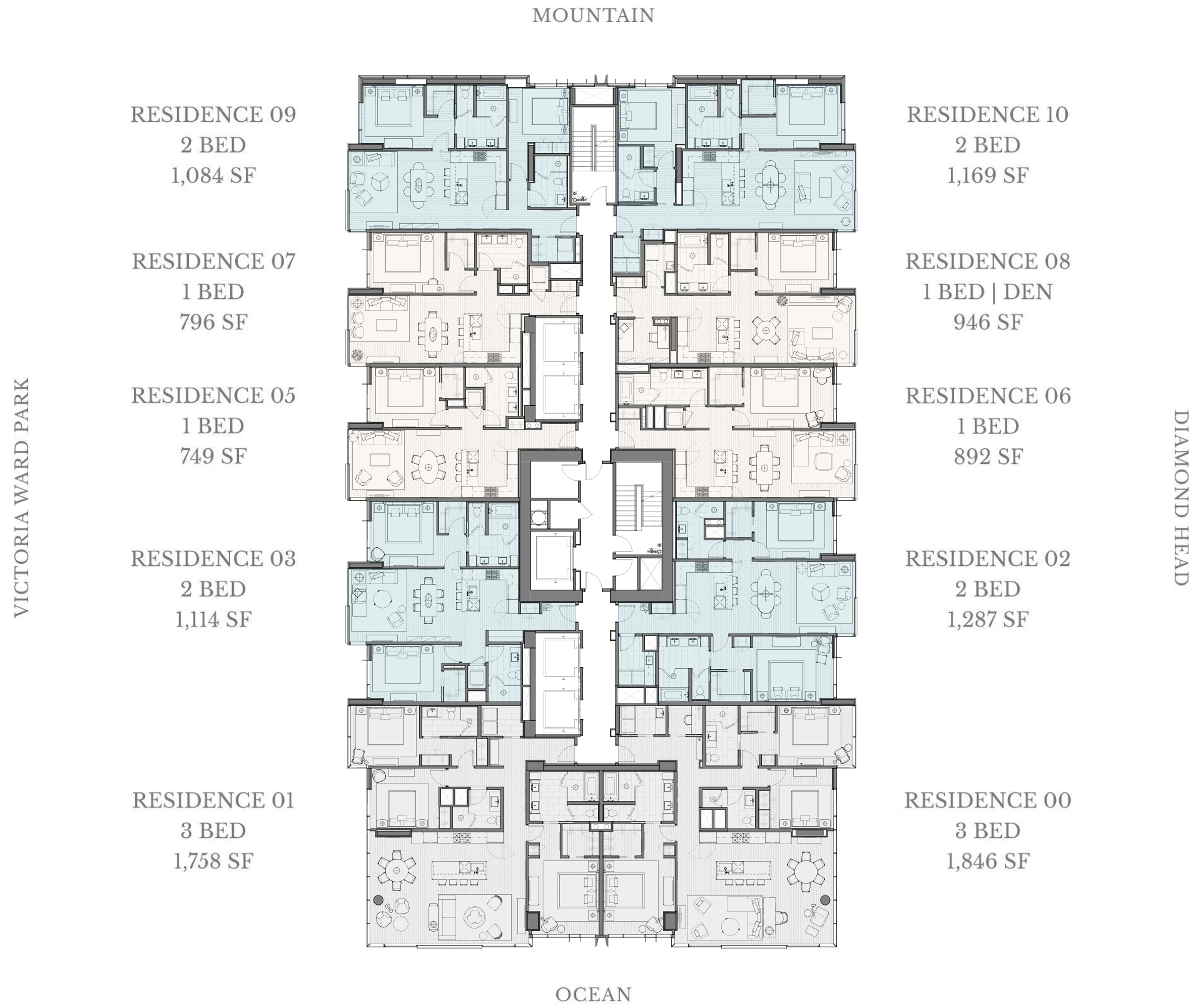 Looking at the floor plate (above) therewill be ten (10) units per floor. The floor to floor height is 9'7" which will likely translate into a ceiling height of roughly 9' which is very generous as far as condos go here in Honolulu. . Floors 38 and 39 will have an additional foot of ceiling space with the 40th having close to 12' ceilings. The tower will have two elevator banks that will be separated by the "back of house" items like the trash chute, recycling, stariwell and service elevator.
Features of the Residences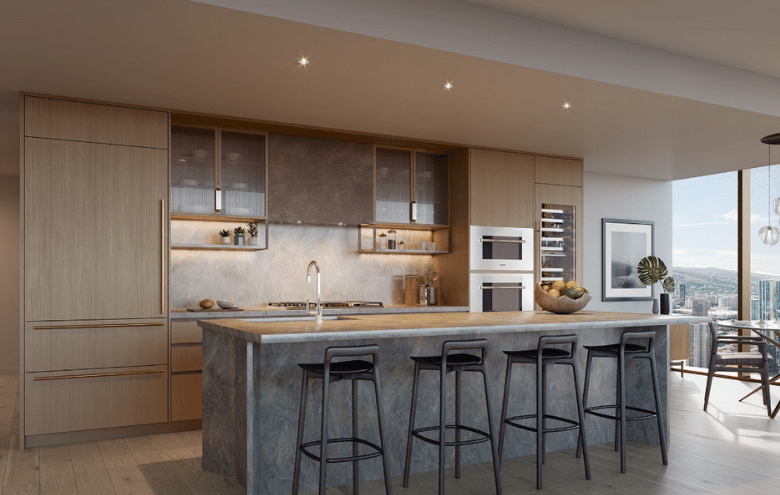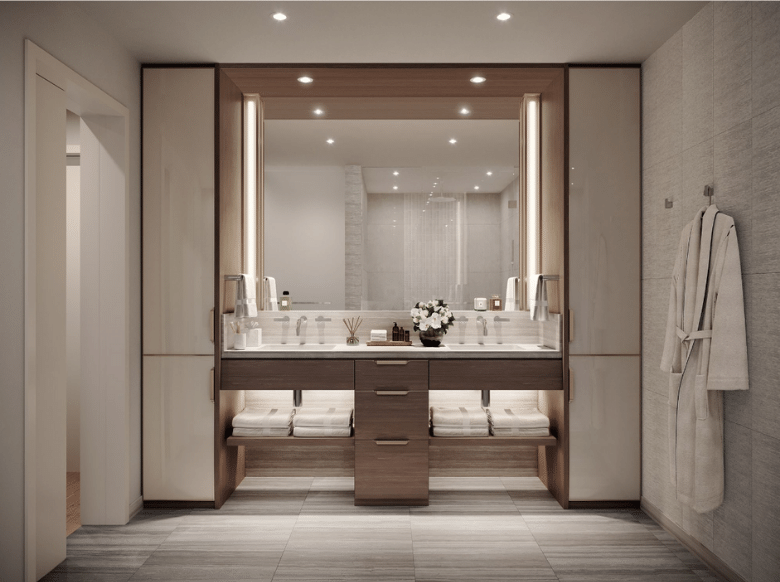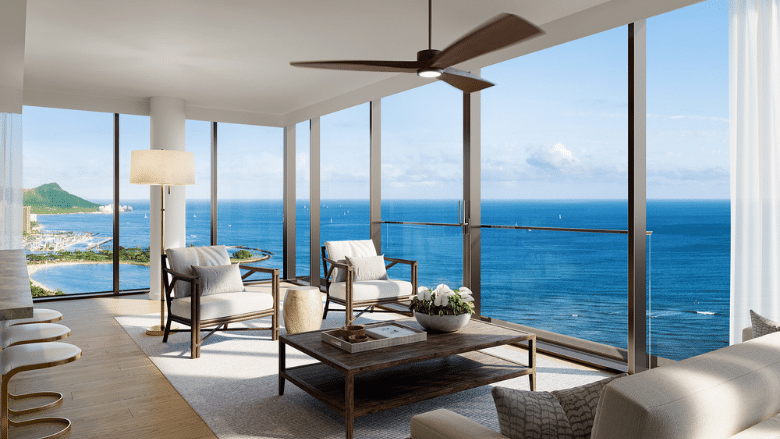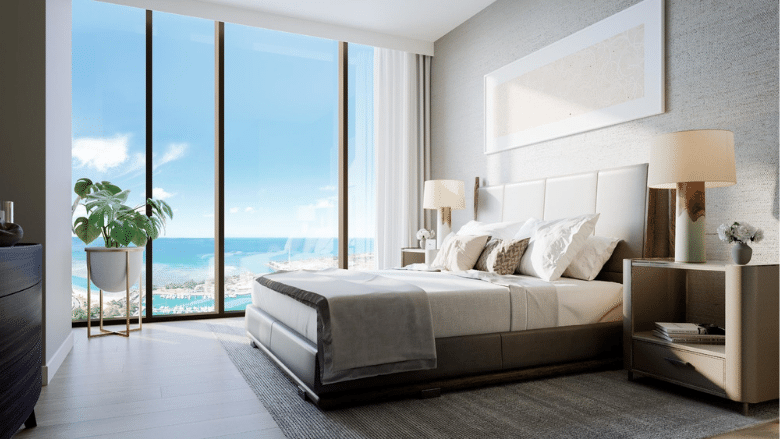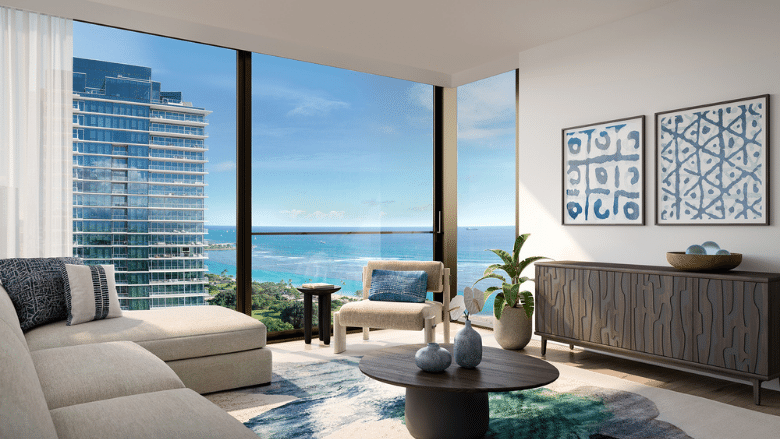 Victoria Place Interest List
What is Victoria Place's completion date?
The completion date for Victoria Place is scheduled for the first or second quarter of 2024.
What are the prices like at Victoria Place in Honolulu?
Victoria Place is now completely sold out. At launch, prices for the building would range from $1.3m for a one-bedroom to $4.5m for a direct ocean-facing 3-bedroom unit. The best two-bedroom in the building, which was the 02 residence at 1,287 sqft was in the $2.5m - $3m range.
What is the maintenace fee / HOA at Victoria Place?
The maintenance fee at Victoria Place is approximately $1.25 per square foot. This fee covers, basic internet for your unit, master association dues, and gas for your unit. It also includes electricity, gas, sewer, and water for the commone elements of the project (i.e. the amenity deck). Indivdual unit owners are responsible for sewer, water, and electricty costs which will be sub-metered.
An avergae 1-bedroom will cost approximately $1,000 per month
An avergae 2-bedroom will cost approximately $1,600 per month
An avergae 3-bedroom will cost approximately $2,300 per month
Are there places for rent at Victoria Place?
When the building finishes construction in 2024 there will be rentals available in the building. These rentals will be managed indivually by private owners or property management companies, this building is not a rental building so all rental inquiries should be directed towards individual owners and managers.
What is the address for Victoria Place?
1100 Ala Moana Boulevard. The entrance to the building will be off of Auahi Street.