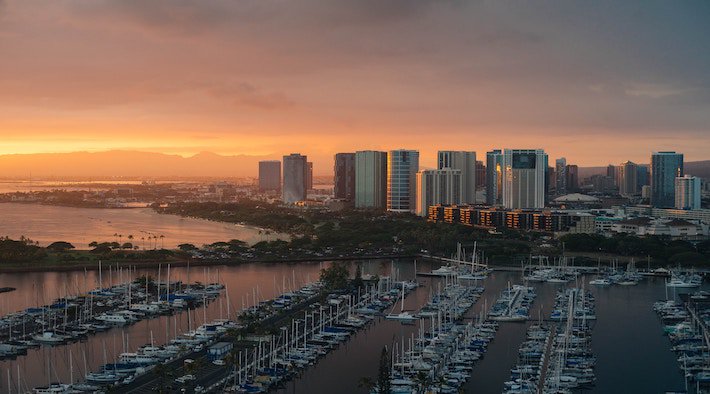 Hawaii Kai Homes For Sale
Hawaii Kai is a gorgeous community located in Honolulu, Hawaii. It's the largest nieghborhood on O'ahu's east side with a little over 30,000 people calling the area home. Residents of Hawaii Kai love the area because of it's suburban small town "feels" and relatively low crime rate.
Hawaii Kai is a small community, but there are still things around the area that'll keep homeowners busy and entertained. One of the most popular attractions here is the Koko Marina Center. You can shop at its boutiques, eat at its restaurants, engage in watersports and watch a movie at its large theater. An interesting site in Hawaii Kai you can check out is the Koko Crater Botanical Garden. Several species of flora exist on this crater. It also has a two-mile loop trail for walking or biking. Drop by Hawaii Kai's Farmer's Market located in the Hawaii Kai Towne Center. You can purchase fresh fruit and vegetables from it on Mondays, Wednesdays, and Saturdays. Other events to see at the shopping center is the East End Hot Rod Car Show held in July and September and the Summer Serenade Concert Series that runs from June to August. Go to Manaula Bay for marine-related fun. You can fish, kayak, go on a picnic and more. It's also a great place to capture gorgeous photos.
Most real estate properties in Hawaii Kai are made up of high-rise apartments and single-family homes. These residences have an average of zero to four bedrooms. Many homes in Hawaii Kai were also constructed between 1970 and 1990. There's a diverse mix of people from different age groups and households, though the majority of people in this community are retired seniors. If you happen to fit into this demographic, owning a permanent residence or a vacation home here is perfect for you.
If you're interested in homes or land for sale in Hawaii Kai, Hawaii, please don't hesitate to contact us today.
Newest Hawaii Kai Homes, Condos and Land for Sale
Newest Hawaii Kai Homes, Condos and Land for Sale
June 4, 2023
Newest Hawaii Kai Homes, Condos and Land for Sale by Price
Where is Hawaii Kai located?
Hawaii Kai is located on the east side of Oahu. Approximately 35 minutes from Downtown Honolulu or 45 minutes from Honolulu International Airport.