New Construction Condos in Honolulu (Updated 2023)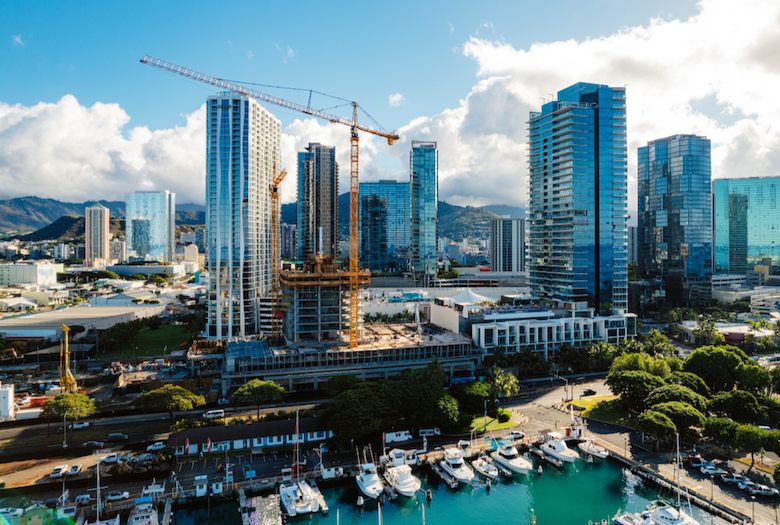 If you're just starting to explore new condos in Honolulu, you'll soon realize there is a plethora of options to choose from. Within minutes of Oahu's South Shore you'll find everything from ultra-luxury high-rises featuring every amenity under the sun to smaller affordable housing projects dedicated to locals currently living in the state. We're seeing a lot more people that want to be living in Oahu's urban core, to escape traffic, but also to enjoy the walkability and proximity to everything that Honolulu has to offer.
Below we'll cover every new condo project launching in 2023. These projects are either launching sales very soon or have started sales recently. Prices and availability will vary. All of these projects are roughly two to five years out from completion.
New Condo Projects Launching in 2023
With new project launches, we can't be certain a project will go to sale until the project is officially announced by the developer. We can however, get an idea if a particular project is launching soon because marketing material will slowly disseminate into the brokerage community. Here are the projects that I've been staying on top of and that I think we'll see in 2023, Kahuina, Alia, and Kuilei Place.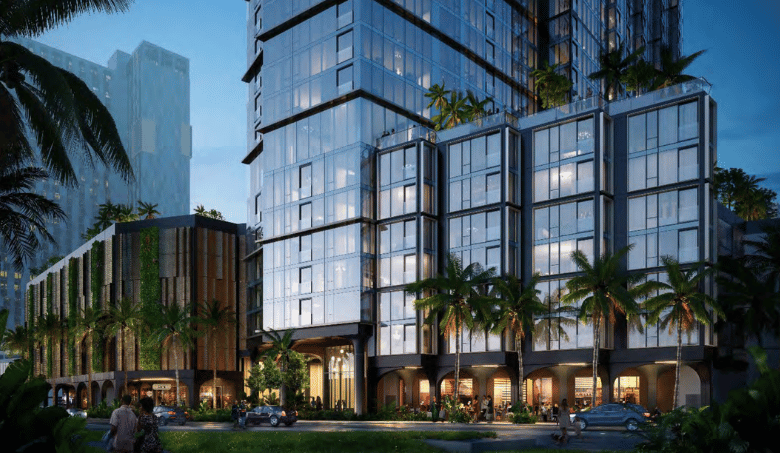 Mahana Ward Village
Mahana Ward Village was just announced in June of 2023 and will be the 12th planned condo project in the Ward Village neighborhood. Located in the 3rd row on Halekauwila Blvd., the building will sit to the north of Victoria Ward Park which serves as the central hub to the neighborhood. If you're looking to get into the neighborhood and have been put off by prices in some of the other luxury towers, Mahana might be something to keey an eye on. Prices will be considered entry level because of the location on the 3rd row. Views aren't typically what drives sales for 3rd row towers, but I think this project will deliver better views than Aalii or Ae'o. With it's location behind the park, ocean facing units at Mahana will get a direct ocean view. Sales likely to start in late 2023 or early 2024.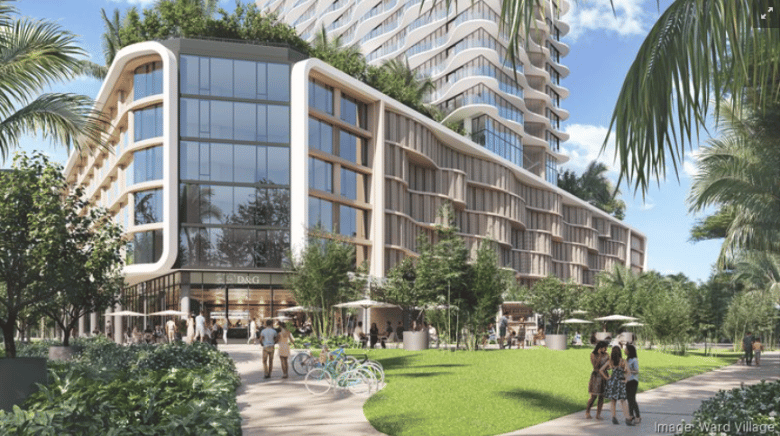 The Launiu
As far as demand goes, Ward Village sits at the top of the list for luxury projects in Honolulu. When a new Howard Hughes project is launched, 50% of the building is sold within a few shorts weeks. This project will feature beautiful ocean, Kewalo Harbor, and Diamond Head views. The Launiu is Howard Hughes' newly announced luxury condo building that was just announced in early 2023. This project will be located at 928 Ala Moana Blvd. at the corner of Ala Moana Blvd. and Ward Ave. The Launiu will be the first first-row condo project in Ward Village to feature studio units which is perfect for those looking to enjoy the amenities in the building and neighborhood and just want a place to lay your head at night. As far as pricing goes, The Launiu is definitely a premium product in the marketplace so expect luxury pricing here.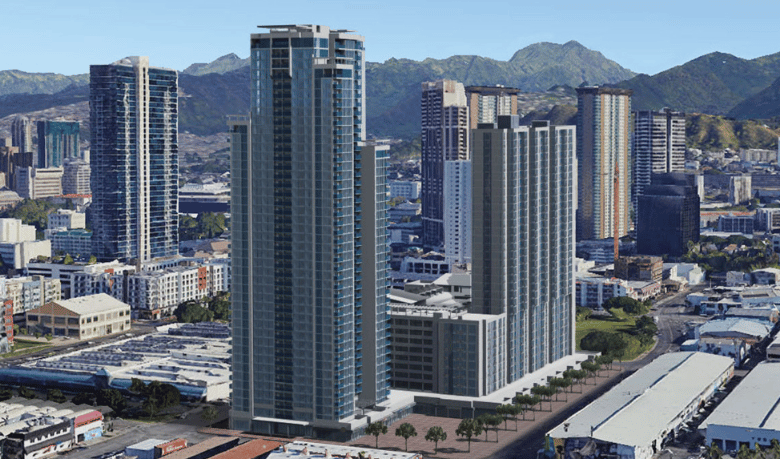 Kahuina Kakaako
Kahuina is a project coming to the Our Kakaako neighborhood with close walking proximity to SALT. The developer behind Kahuina is Standford Carr who has a long history of building here in Hawaii. He has recently completed Keauhou Place also in Kakaako and a large masterplan in Hawaii Kai called The Peninsula. Kahuina will target the middle of the market with reasonably priced units along with a large offering of affordable housing units. If you're looking to purchase in the Kakaako neighborhood under the affordable housing program, Kahuina will be one to watch.

Alia
Alia is officially on the market! This amazing project is located in the Our Kakaako neighborhood and is located adjacent to the recently announced Howard Hughes project, The Launiu. Alia's building orientation takes full advantage of the beautiful ocean and Diamond Head views. Alia will be developed by The Kobyashi Group who is one of the most successful developers in the state having recently completed Park Lane Ala Moana, One Ala Moana, and Hokua, just to name a few. Alia will target the high luxury end of the market with larger units, luxury finishes and curated amenities. If you're looking to purchase into a luxury project definitely reach out to me as soon as possible to discuss floor plans, pricing, and whether or not Alia is the right fit for you.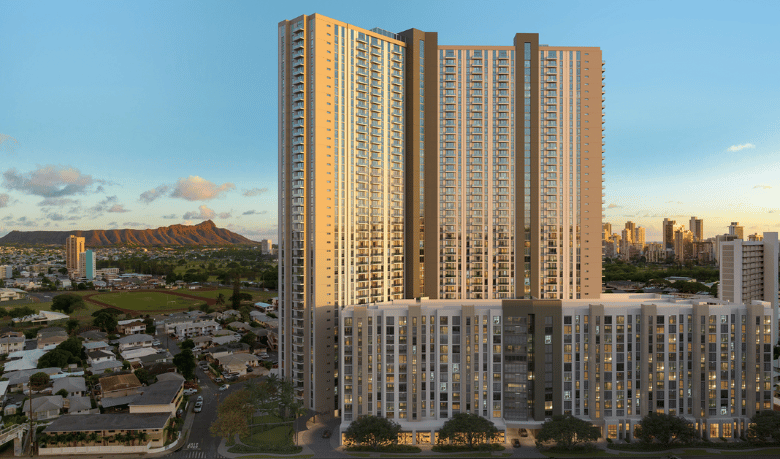 Kuilei Place
Kuilei Place is a really interesting project not because of the concept, which I think is really cool, but because of it's location, outside of the Ala Moana and Kakaako area. Coming up adjacent to Kapiolani Blvd. in the Moiliili neighborhood, Kuilei Place is also being developed by The Kobayashi Group and will feature 60% of the total units as affordable housing units under the HHFDC program. Because of the location, the east facing side of the building will enjoy beautiful unobstructed Diamond Head views over the Ala Wai Golf Course.
Get on our list, here.
New Affordable Condos In Honolulu
If you're going through the list above and you're specifically looking at new affordable condo projects in Honolulu, here's where you should focus your energy. Kuilei Place, Kahuina Kakaako, Alia (only 40 affordable units).
Luxury Condo Projects
There are a few really great luxury condo projects on the market right now that were built in the last two or three years. These projects all feature some of the best views in the city combined with top of the line amenities and world-class service. The price point in almost every one of these buildings range from $1M and quickly climb up from there. Take a look at some of the buildings we recommend below.
Park Lane Ala Moana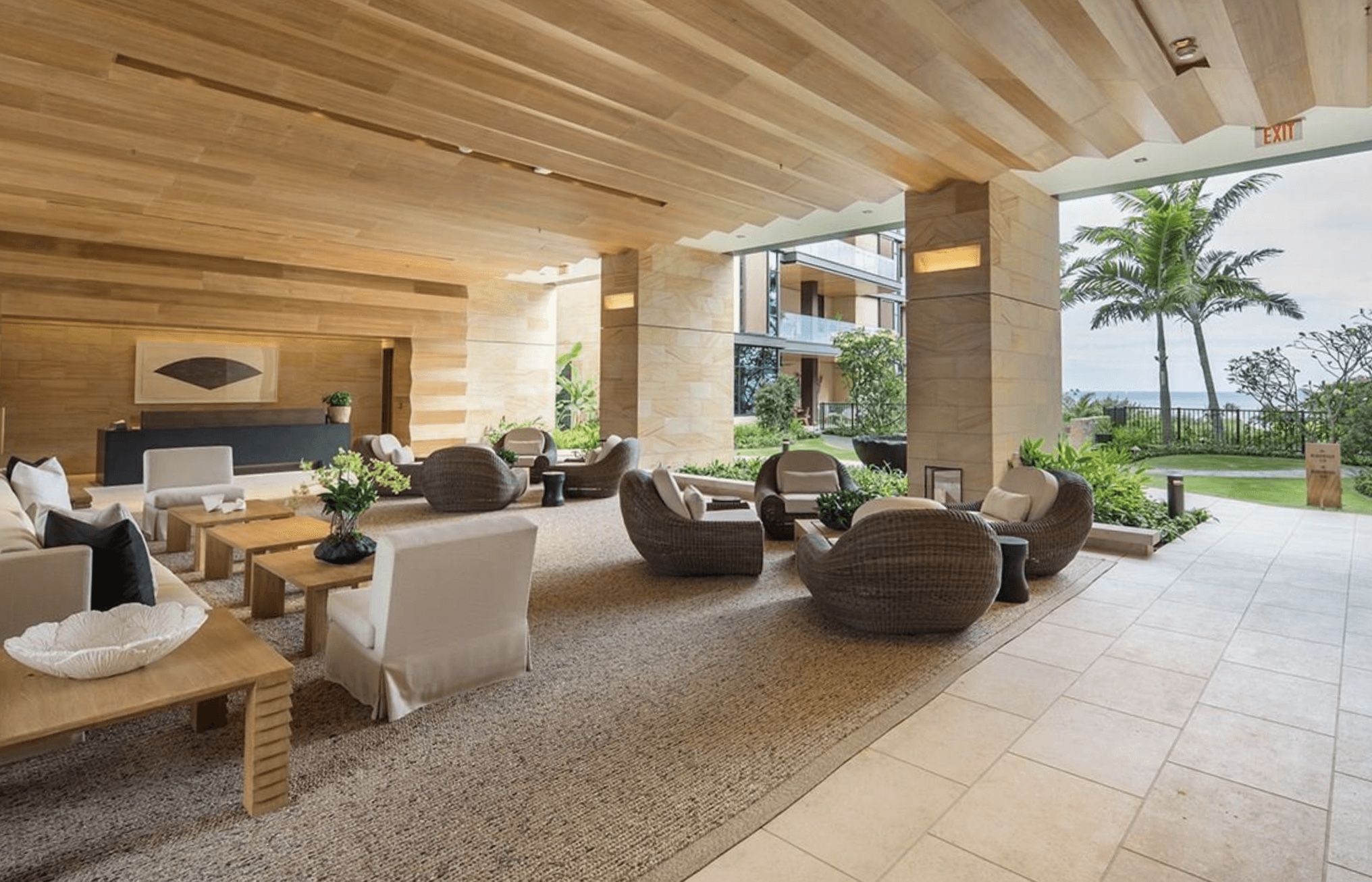 Park Lane Ala Moana is one of the most unique projects on this list. Instead of shooting skyward like a regular condo tower, the developer at Park Lane had to work with a relatively low building envelope. So they took a regular condo tower and turned it on its side creating a beautiful low-rise project with amenities that are spread out throughout the grounds.
Park Lane features one-, two-, three-, and four-bedroom residences with some penthouse reaching over 5,000 sqft in size. Typical floor plans range from 842 sf for the one-bed units to more than 4,000 sf for some larger units. In 2018 the two Grand Penthouse units at Park Lane sold for $22M and $23.5M, both to Japanese buyers.
Pros: The amenities and service at Park Lane are some of the most luxurious in Honolulu. Want to do a beach day with family or friends? The staff at Park Lane will setup beach chairs and umbrellas for you and your family so all you need to do is show up in your swimsuit, now that is service! Units are Park Lane are generous in size which makes it very attractive for families or those looking for extra space.
Our Thoughts: Park Lane is our pick for "The Most Luxurious Building on Oahu".
Completion Date: Completed in 2017
Prices: $1,800,000 - $23,000,000
Availability: 1 Bedroom | 2 Bedroom | 3 Bedroom | 4 Bedroom
Waiea // Ward Village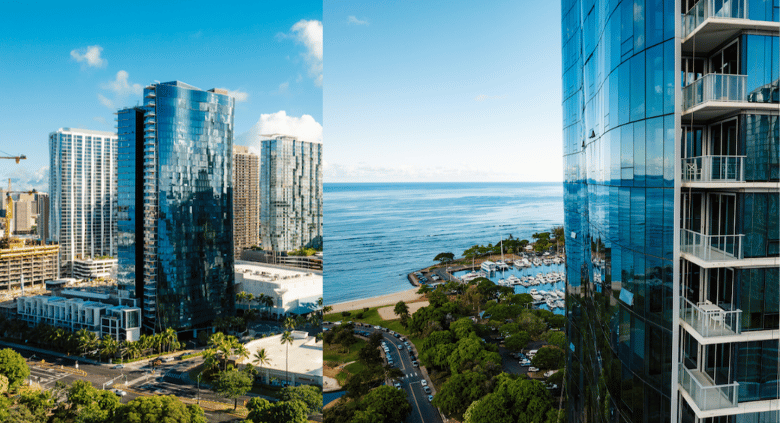 Waiea is the pinnacle of luxury in the Kakaako area with unobstructed oceanfront views. This project feels more like a resort than a condo with very few residents occupying their unit full-time. Expect very high-end finishes and appliances.
Pros: You'll often find yourself along on the amenity deck or fitness room as not many residents live in the building full-time. If you're looking for privacy in paradise Waiea will be perfect for you.
Our Thoughts: The finishes in the project are the highest level and the staff is amazing. You're located directly above Robata Jinya Restaurant (previously Nobu) and Bar which is a beauotfully desinged Japanese Restaurant and Robata Bar. Whole Foods Market is a block away or a two to three minute walk. Waiea is just getting past a major renvoation project that was result of a major defect in the window systems and waterproofing on the amenity deck. Litigation between the developer and contractors were a dark cloud over Waiea for many years but the end is in site.
Completion Date: 2016
Prices: $2,000,000 - $32,000,000
Availability: 1 Bedroom | 2 Bedroom | 3 Bedroom | 4 Bedroom
Anaha // Ward Village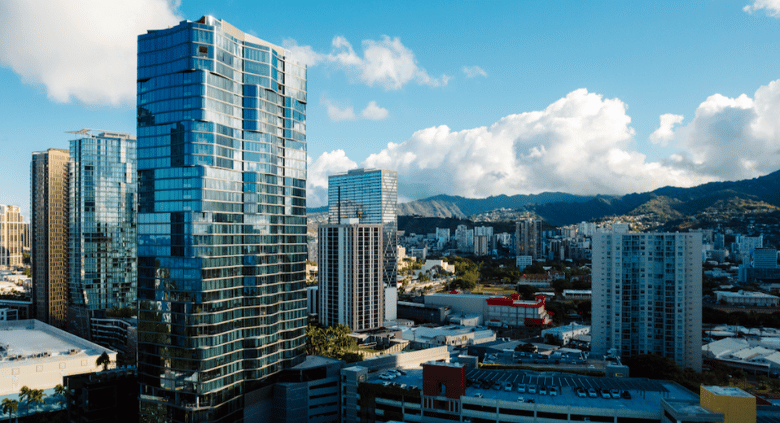 Anaha is Howard Hughes' 2nd condo tower in Ward Village and is one of my favorite projects to show in Kakaako. The lobby features a large living wall that really brings the space to life. The amenity deck is one of the largest in Kakaako and features a grass volleyball court, a tennis court, kid's play area, a putting green and so much more. If you're looking in Kakaako and want luxury you should strongly consider Anaha.
Pros: A lot of amenities available, some of the best in Kakaako. The staff is really friendly and always willing to do what it takes so you feel at home. Floor plans are all relatively large, views are great, across the street from Whole Foods Market.
Our Thoughts: If we had a "Staff Favorite" building in Honolulu this would be it. This project has great amenities, large floor plans, and warm finishes. The large living wall in the lobby makes it one of my favorite buildings to show clients in.
Completion Date: Completed in 2017
Prices: $800,000 - $18,000,000
Availability: Studio | 1 Bedroom | 2 Bedroom | 3 Bedroom | 4 Bedroom
Koula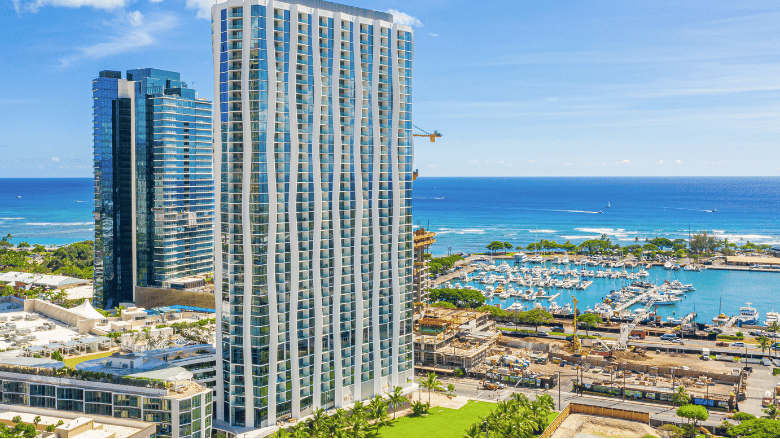 Koula is Howard Hughes' most recently completed condo tower in Ward Village. Located adjacent to Victoria Ward Park in the 2nd row, this project has stunning park, harbor, and ocean views. Koula's lobby is located on the 2nd floor leaving the ground floor open for commerical/restaurant space. The interiors were designed Yabu Pushelberg who were made famous for designing some of the most luxurious resorts around the world.
Pros: The design elements are really amazing in this building. The pool is nice and large with 2 jacuzzis. The great room on the 8th floor is absolutely stunning and will be sure to impress friends and family.
Our Thoughts: Koula is an amazing building, units are on the smaller side so if you're looking for high design and don't need much space this could be perfect for you. Parking spots are on the smaller side, so big cars beware.
Completion Date: Completed in 2022
Prices: $700,000 - $3,000,000
Availability: Studio | 1 Bedroom | 2 Bedroom | 3 Bedroom
Need Help Navigating all of these New Condos?
Let our team here at Kakaako.com help you determine which is the perfect project for you. Whether it's a luxury condo or an affordable housing condo, our experts have got you covered. We've represented buyers in almost every single new condo project in the last five years and have conducted hundreds of private showings. Tell us what you you're looking for and we'll show you the perfect condo.
What is the average price of a condo in Oahu?
For March 2023, the median sales price of a condo on Oahu was $536,000. This was up 4% over the 2022 median condo price of $515,000. As a comparison, the median price of a single-family home on Oahu in March 2023 was $1,083,750 down 5.8% from March 2022 which was $1,150,000.
Are new construction prices negotiable?
Prices for condo units are going to be different from project to project. In general, prices are not negotiable for new condo projects. If a developer does not sell out of all the inventory before construction is completed, there is a chance they will offer "incentives" to purchase. These incentives are typically not in the form or price reductions. In the past, developers will offer free furniture packages, window shades, storage units, and other inventives.
Where are the new projects in Honolulu?
All of the new construction projects in Honolulu are centered around the Kakaako neighborhood. In Ward Village, Howard Hughes' 60 acre masterplanned neighborhood, they plan to build over 5,000 new residential units spread out over 14 towers. Construction on the neighborhood began in 2014. As of today, April 2023, they have 6 completed towers, 3 under construction, and 1 starting construction this year.